1 Song From 'Hamilton' Didn't Make It Onto the Musical's Official Soundtrack
Songs on the Hamilton soundtrack earn millions of streams from Broadway fans. However, not every song included in the live musical is available for streaming on Spotify or Apple Music.
Here's why Hamilton creator Lin-Manuel Miranda excluded John Laurens' song, "Tomorrow They'll Be More of Us."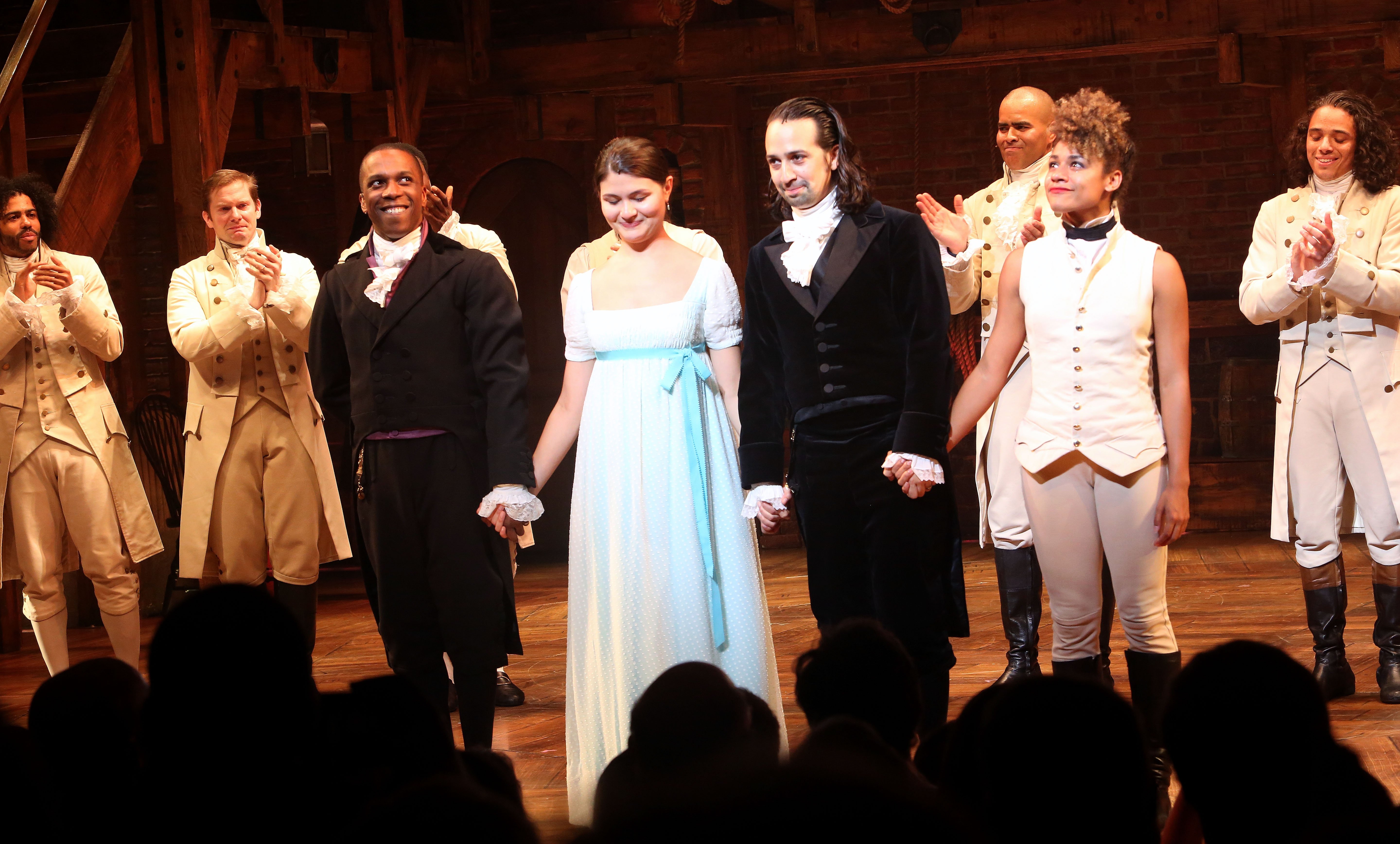 'Tomorrow They'll Be More of Us' is missing from the 'Hamilton' official soundtrack
Hamilton is a Tony Award-winning musical with a popular soundtrack available on streaming platforms like Spotify and Apple Music. Songs like "My Shot" and "The Schuyler Sisters" earned millions of streams.
However, there's a song missing from this official soundtrack, recorded by the original cast. In the stage production, this song appears directly after "Dear Theodosia," when Hamilton receives a letter from John Laurens' father.
The letter states that John Laurens' died in his effort to end slavery and defeat the British. The war had already ended at that point, and as the letter stated, this character's dream of freedom died with him.
While Eliza read the letter aloud, John Laurens appeared onstage for a final time, singing "Tomorrow They'll Be More of Us." This song was excluded from the soundtrack for a reason, according to Miranda.
RELATED: Some Report Disney Could Make Lin-Manuel Miranda's 'Hamilton' a Franchise and Fans Have One Question: How?
Why did Lin-Manuel Miranda exclude this song from 'Hamilton's' soundtrack?
Despite its importance, this exclusion was intentional. Miranda took to Tumblr, explaining why the mini-song didn't make it to the official soundtrack but does appear in the Broadway stage production.
"1) It really is more of a scene than a song, the only SCENE in our show, and I think its impact is at its fullest in production form," Miranda wrote. "2) As someone who grew up ONLY listening to cast albums (we ain't have money for a lot of Broadway shows, like most people) those withheld moments were REVELATIONS to me when I finally experienced them onstage, years later."
"Hamilton is sung through, and I wanted to have at least ONE revelation in store for you," he continued. "I stand by the decision, and I think the album is better for it."
RELATED: Christopher Jackson Went From Playing George Washington in 'Hamilton' To Performing at Joe Biden's Inauguration Ball
'Tomorrow They'll Be More of Us' appears in the Disney+ version of 'Hamilton'
Fans can see live performances of this musical. Additionally, there's a recorded adaptation available on Disney's streaming platform, added to the Disney+ library during July 2020. This version includes the original Broadway cast, including Miranda as the title character, Alexander Hamilton.
As a live performance, this film features "Tomorrow They'll Be More of Us," performed by Anthony Ramos. This actor later appeared in the movie musical adaptation of Miranda's In the Heights.
The live recording of Hamilton is available on Disney+, while the official soundtrack is available on Spotify and Apple Music. To learn more about Disney's subscription service, visit their website.