The Song Loretta Lynn Could Have Written 'a Thousand More Verses' For
In 1976, country artist Loretta Lynn worked with writer George Vecsey to publish an autobiography and memoir called Coal Miner's Daughter. In the book, Lynn revealed that her song "Coal Miner's Daughter," which inspired the book's name, is one of her most timeless songs.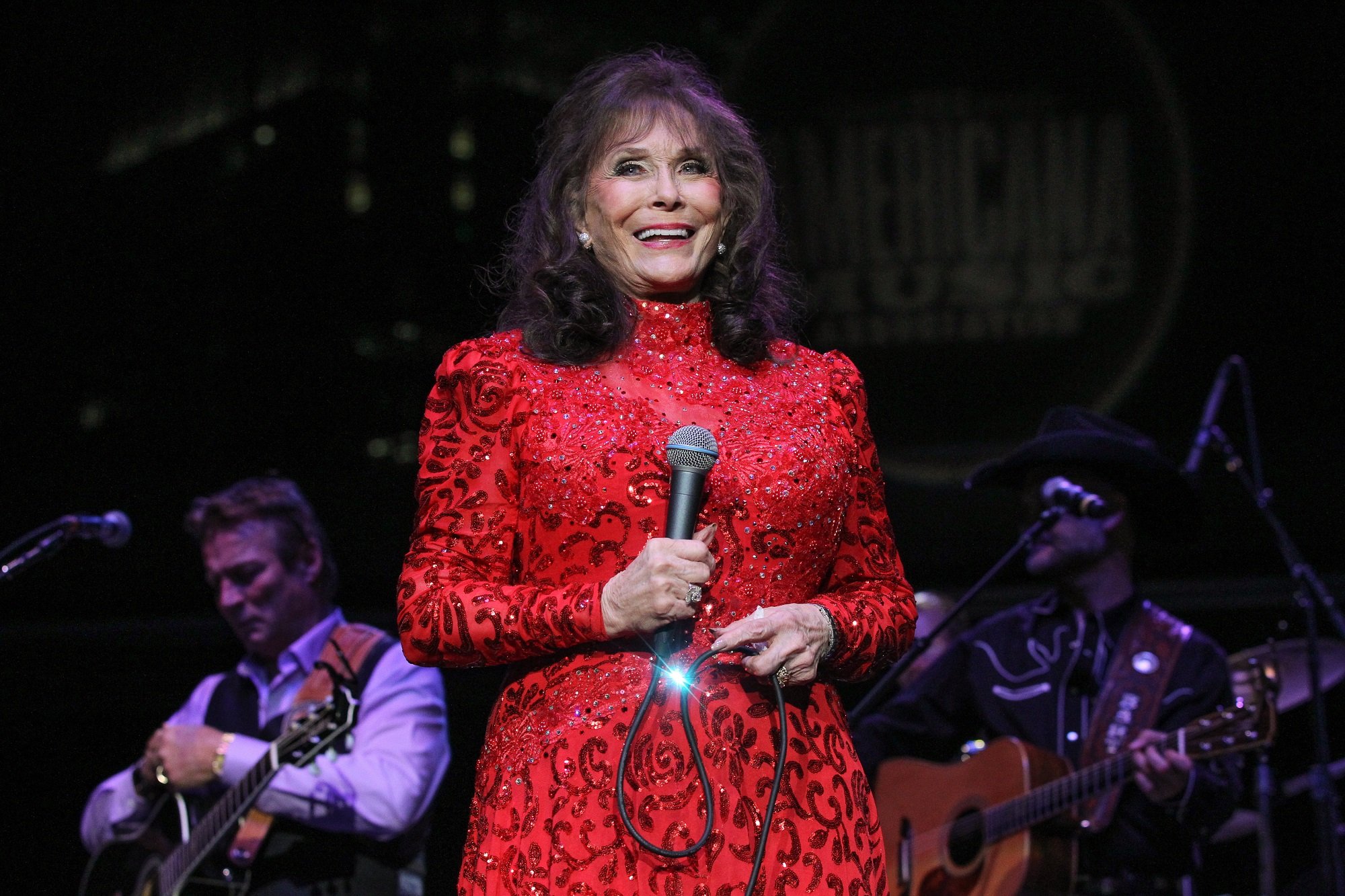 Loretta Lynn released 'Coal Miner's Daughter' in 1970
Lynn released the song "Coal Miner's Daughter" in 1970. It went on to inspire the title of her book Coal Miner's Daughter and a 1980 movie of the same name.
With the song, Lynn details what it was like growing up in Kentucky during the Great Depression. After its release, "Coal Miner's Daughter" became a staple in Lynn's discography.
"Daddy loved and raised eight kids on a miner's pay/ Mommy scrubbed our clothes on a washboard every day/ Why, I've seen her fingers bleed/ To complain, there was no need/ She's smiled in Mommy's understanding way/ In the summertime, we didn't have shoes to wear/ But in the wintertime, we'd all get a brand new pair/ From a mail-order catalog/ Money made from selling a hog/ Daddy always managed to get the money somewhere/ Yeah, I'm proud to be a coal miner's daughter," Lynn sings in the song.
In 1980, a musical film called Coal Miner's Daughter was released. The movie detailed Lynn's life with Sissy Spacek starring as Lynn and Tommy Lee Jones appearing as Oliver Vanetta Lynn, Jr., Lynn's husband.
Loretta Lynn could have written 'more verses' of 'Coal Miner's Daughter'
In Coal Miner's Daughter, Lynn wrote out the opening lines of the song, "Well, I was borned a coal miner's daughter, In a cabin on a hill in Butcher Holler, We were poor but we had love…"
The singer then used this to explain the creative process behind "Coal Miner's Daughter."
"Most people know that much about me, because those are the first words of my biggest song. I open my show with it because I know people are gonna request it until I sing it. I wrote it myself, nine verses, and it broke my heart when I had to cut three verses out because it was too long. I could have written a thousand more verses, I've got so many memories of Butcher Holler," Lynn wrote.
The singer was proud of her hometown
In the autobiography, Lynn goes into detail about her childhood. Throughout the book, she makes it known how much she respects her upbringing in Butcher Holler, Kentucky.
"To me, that place is the most important part of my life. My fans and writers are always making a big deal about me acting natural, right from the country. That's because I come from Butcher Holler, Kentucky, and I ain't never forgot it," Lynn wrote.
She continued, "I'm always making Butcher Holler sound like the most backward part of the United States -and I think maybe it is. I've traveled all over this country, down South and out West, and I ain't never seen anything like it. And I ain't making fun of it, because I'm the most backward person you ever saw. I never knew where babies came from until it happened to me."