Which Song Did Stevie Nicks Sing on 'American Horror Story: Apocalypse'?
American Horror Story: Apocalypse featured returning characters like Cordelia Goode portrayed by Sarah Paulson, and Myrtle Snow portrayed by Frances Conroy. This season even featured the return of the "White Witch" — Stevie Nicks of Fleetwood Mac.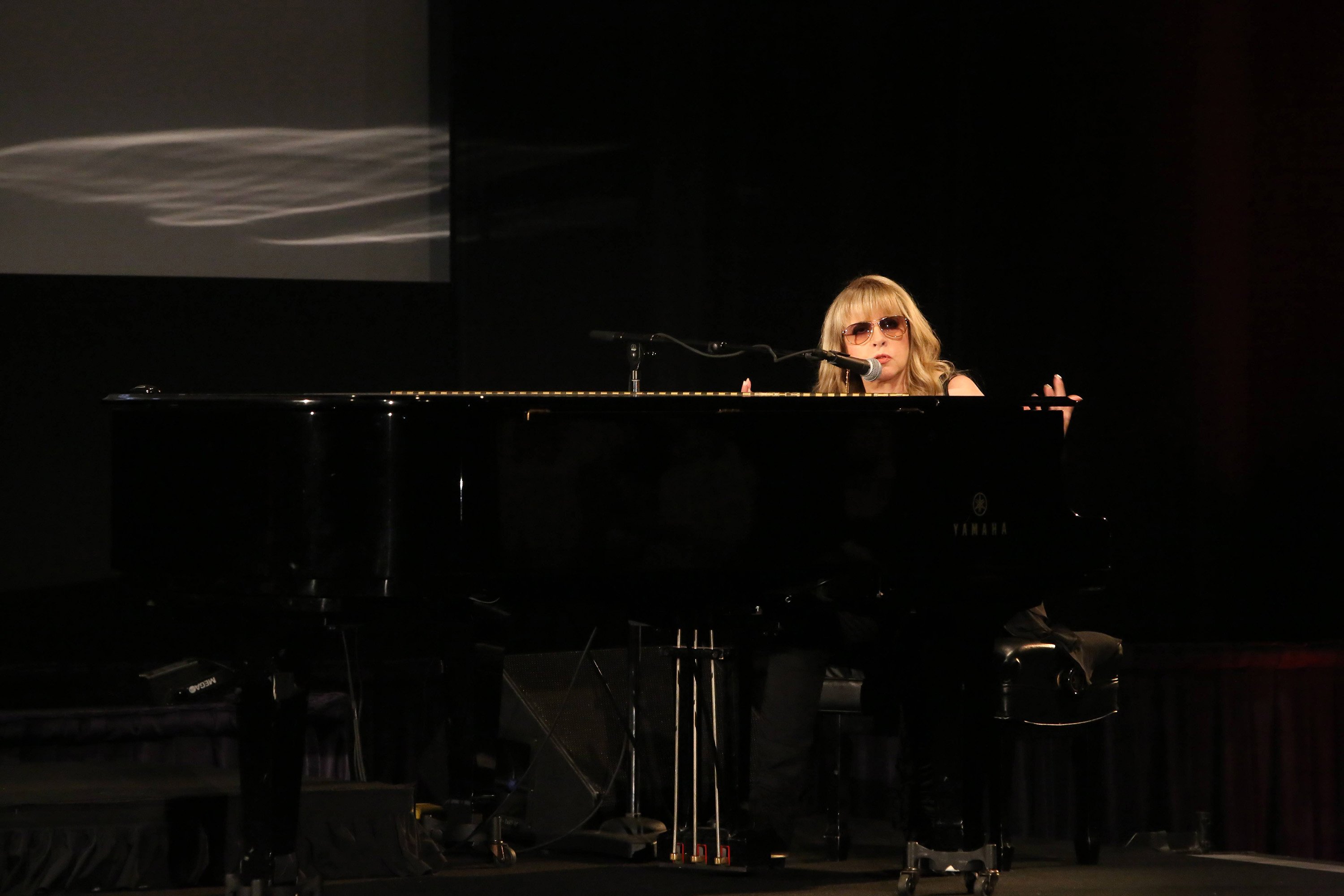 Misty Day and the 'American Horror Story' witches first met Stevie Nicks during 'Coven'
American Horror Story: Coven introduced viewers to several powerful witches. There was the angsty actor Madison Montgomery and the human voodoo doll Queenie. There was also Misty Day, a character portrayed by Lily Rabe who possessed the rare power of resurgence.
Even though Misty Day was alone in the swamp, she always had a radio to keep her company. There, she could listen to her favorite band, Fleetwood Mac, and most specifically, the "White Witch" herself — Nicks.
When this character joined the coven, and some assumed she would be the next supreme, it was only fitting that the "Landslide" singer paid a visit to the New Orleans mansion.
During this season, Stevie Nicks sang "Rihannon," accompanying herself on the piano in the process. Later in the episode, the song "Seven Wonders" by Fleetwood Mac played as the characters prepared for their test.
Stevie Nicks returned for 'American Horror Story: Apocalypse'
The last time fans saw the "Swamp Witch," she was stuck dissecting frogs for all eternity. During American Horror Story: Apocalypse, Misty Day was rescued from her never-ending biology lab by the antichrist.
It was pretty clear to Cordelia Goode, the new leader of the coven, that this witch needed some cheering up. As a result, Nicks visited the Hawthorne School for Exceptional Young Men to surprise her biggest fan. During the "Boy Wonder" episode, Nicks performed her song "Gypsy" for the witches and warlocks.
It definitely inspired Misty Day, even if there was an undertone of fear from some of the witches. Misty Day even told Cordelia that her "savior," Michael Landon, gave her the "heebie-jeebies," revealing that "there is something wrong with him."
Other musicians appeared throughout 'American Horror Story'
As one of FX's most popular television shows, several celebrities made appearances on this horror series. Although he did not perform some of his hit songs, Adam Levine of Maroon 5 had a small role in American Horror Story: Asylum.
Lady Gaga appeared in two seasons, her most notable role being in American Horror Story: Hotel. There, she portrayed the bloodthirsty, fashion-forward vampire of the Hotel Cortez. She even earned the Golden Globes for Best Actress in a Limited Series, Series, or Motion Picture for her portrayal of the Countess.
​​Episodes of American Horror Story: Double Feature premiere on FX and FX on Hulu weekly. Already released seasons of this horror series, including Coven and Apocalypse, are available for binge-watching on both Netflix and Hulu.
RELATED: 'American Horror Story' Season 10 Part 2: Theory Suggests 'Death Valley' is the Story Harry Gardner Wrote in 'Red Tide'