Songs You Didn't Know Sia Wrote, Including This 1 for Pitbull
Enigmatic pop singer Sia is also a talented songwriter who pens her own music. However, she has also created these hits for other artists.
Believe it or not, many music stars — including some of your favorite artists — had no hand in writing their hit songs. But enigmatic pop singer Sia is also a talented songwriter who pens her own music. However, she has also created songs for other artists.
Here are some chart-toppers, including a Pitbull hit, that you might not have known Sia wrote. 
Sia's talent and personality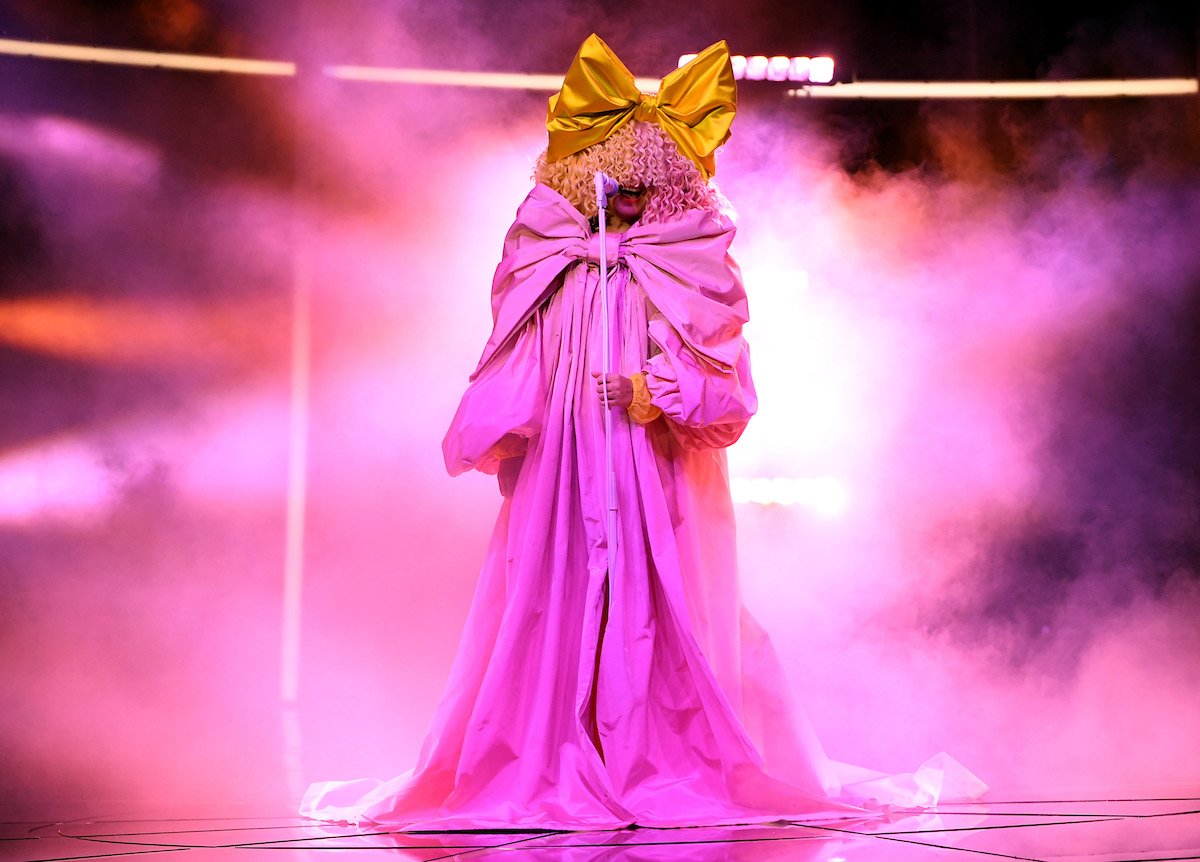 It's not surprising Sia Furler is the musical genius she is today. The Australian singer grew up in a musical and artistic home. Her father, Phil B. Colson, is a singer, guitarist, and composer. And her mother, Loene Furler, is an art lecturer. Plus, her uncle is Kevin Colson, a U.K.-based singer who has also dabbled in film and TV acting. 
Sia has become known for performing in wigs that obscure her face. She once told The New York Times, "I just wanted to have a private life. Once, as my friend was telling me they had cancer, someone came up and asked, in the middle of the conversation, if they could take a photograph with me. You get me? That's enough, right?"
But that doesn't mean she isn't a kind person. In an interview with People, Mackenzie Ziegler, a young singer who has worked with Sia, discussed her nurturing ways. 
"Honestly, she's such a great person, and I wish everyone knew her. It's amazing to work with her because she's like family," Ziegler said. "She's a great mom. I mean, she acts like a mom to my sister [dancer Maddie Ziegler] and I, so I've always thought that about her."
The singer added, "She's the sweetest person, and she does anything for everyone."
Sia's discography and career highlights
The Australian singer-songwriter combines a blend of folk, pop, R&B, hip-hop, and electronic into her music. Oftentimes it results in unbelievable hits for Sia — both as a solo artist and as a songwriter for the biggest names in the industry.
AllMusic reports she tried to make it as a solo artist in 1997, but "it didn't pan out, [and] she eventually hopped on a plane to London." Her first single, "Taken for Granted," reached audiences in 2000, prompting more interest in the singer and jumpstarting her career.
Sia's career highlights include her songwriting, vocals, and music videos for hits such as "Cheap Thrills," "Elastic Heart," "Courage to Change," and "Chandelier."
Then there are the hits she's written for other artists.
Songs you didn't know she wrote
Sia's creativity and talent extend into songs many of us are unaware she wrote. You might notice her songs are well-crafted and meaningful, but what you likely didn't know is that she has written great songs for other pop stars, too.
According to Billboard, Sia has either written or co-written at least 17 songs for other voices. They include Rihanna's "Diamonds" and "Sledgehammer," Beyoncé's "Pretty Hurts," Shakira's "Try Everything," Rita Ora's "Radioactive," Britney Spears' "Perfume," Neyo's "Let Me Love You," and Pitbull's "We Are One (Ole Ola)."
Sia has also had a hand in Céline Dion's "Loved Me Back to Life," Lea Michele's "Cannonball," Jessie J's "Flashlight," Kelly Clarkson's "Invincible," Katy Perry's "Double Rainbow," Jennifer Lopez's "Expertease," Shairka's "Chasing Shadows," Maroon 5's "My Heart is Open," Carly Rae Jepsen's "Boy Problems," and Christina Aguilera's "You Lost Me." 
The 45-year-old is hardly at the end of her career, and she'll likely continue making hits as a solo artist, guest vocalist, and songwriter for years to come.