These Songs Have a Special Place in Taylor Swift's Heart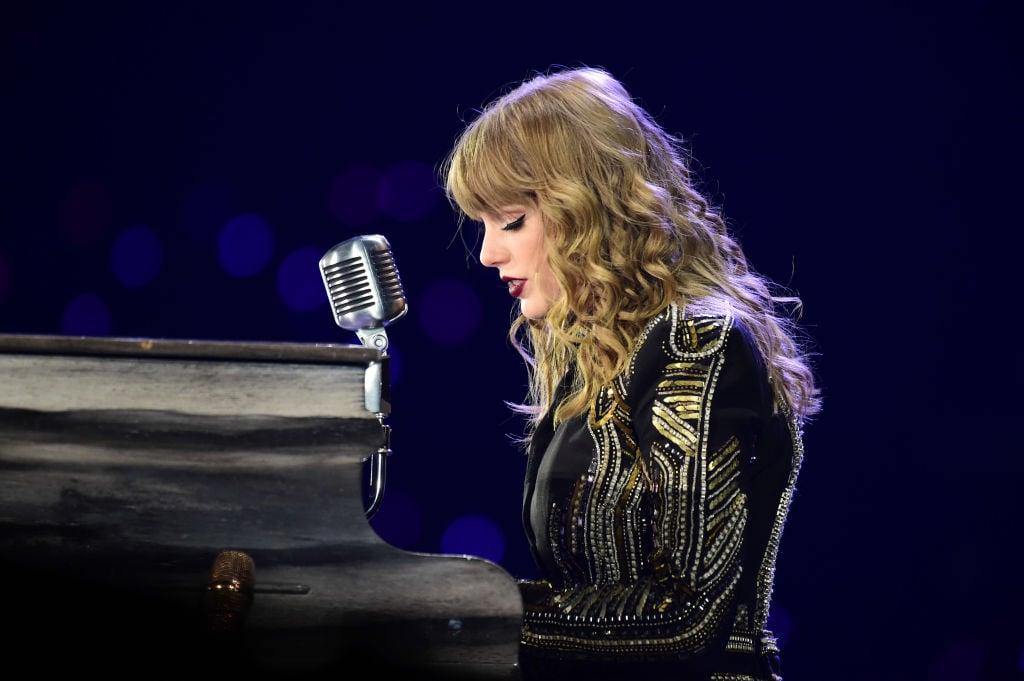 We all have our designated anthems. Songs we've assigned to exercising, getting ready to go out, heartbreak, wanting to feel nostalgic. Musicians are no different. Taylor Swift recently wrote an essay in Elle Magazine about how personal writing pop music is for her. She also revealed which songs have stuck with her through the years, and which ones she can count on to reliably take her back to a different moment in time.
"I'm highly biased, but I think that the way music can transport you back to a long forgotten memory is the closest sensation we have to traveling in time," writes the singer.
'Cowboy Take Me Away' by the Dixie Chicks
Whenever Swift hears this country classic she says she's transported back to her family's home in Pennsylvania. She remembers being twelve years old, sitting in a "little wood paneled room" learning how to play the chords and attempting to sing along at the same time, preparing for an upcoming coffee house gig.
"I said, cowboy take me away/ Fly this girl as high as you can into the wild blue/ Set me free, oh, I pray …" It's easy to imagine a young Swift singing along.
'I Write Sins Not Tragedies' by Panic! At The Disco
Perhaps a little less easy to imagine a young Swift singing along to this angst anthem, and yet, the song transports the singer back to being a teenager, driving around with her best friend.
"I'm transported back to being sixteen and driving down the streets of Hendersonville, Tennessee, with my best friend Abigail, euphorically screaming the lyrics," writes Swift.
The Grey's Anatomy soundtrack
True Swifties know of the singer's passionate love for Grey's. She wrote that when she was 17 and on tour, she'd listen to the soundtrack over and over again–particularly How to Save a Life by The Fray, Breathe (2AM) by Anna Nalick, and The Story by Brandi Carlile.

"When I'd get a day at home in between long stretches on the road sharing a van with my band and crew, I would spend my rare nights off painting alone with candles lit in my room – just being alone with those songs."
'You Learn' by Alanis Morissette, 'Put Your Records On' by Corinne Bailey Rae, and 'Why' by Annie Lennox

We all have a song we've leaned on in times of heartbreak and hardship. Swift's heart-healing songs are You Learn, Put Your Records On, and Why.

"I recommend biting off more than you can chew to anyone, I certainly do/ I recommend sticking your foot in your mouth at any time, feel free." –The immortal words of Alanis Morisette.

Read more: Taylor Swift Spent All Day at a Recording Studio — Does that Mean a New Album is on The Horizon?

Check out The Cheat Sheet on Facebook!