'Sonic the Hedgehog 2' Included 1 'Parks and Rec' Easter Egg — Did You Catch It?
It's official: Sonic the Hedgehog is a Parks and Recreation fan. Ben Schwartz, who stars as the titular Blue Blur in Sonic the Hedgehog 2, pulled a quote from his days as Jean-Ralphio in Parks and Rec to use in the new video game movie. In recent interviews, Schwartz shared his thought process behind the Easter egg and revealed that he almost dropped a second Parks and Rec reference into Sonic 2.
[Spoiler alert: The following story contains minor spoilers for Sonic the Hedgehog 2.]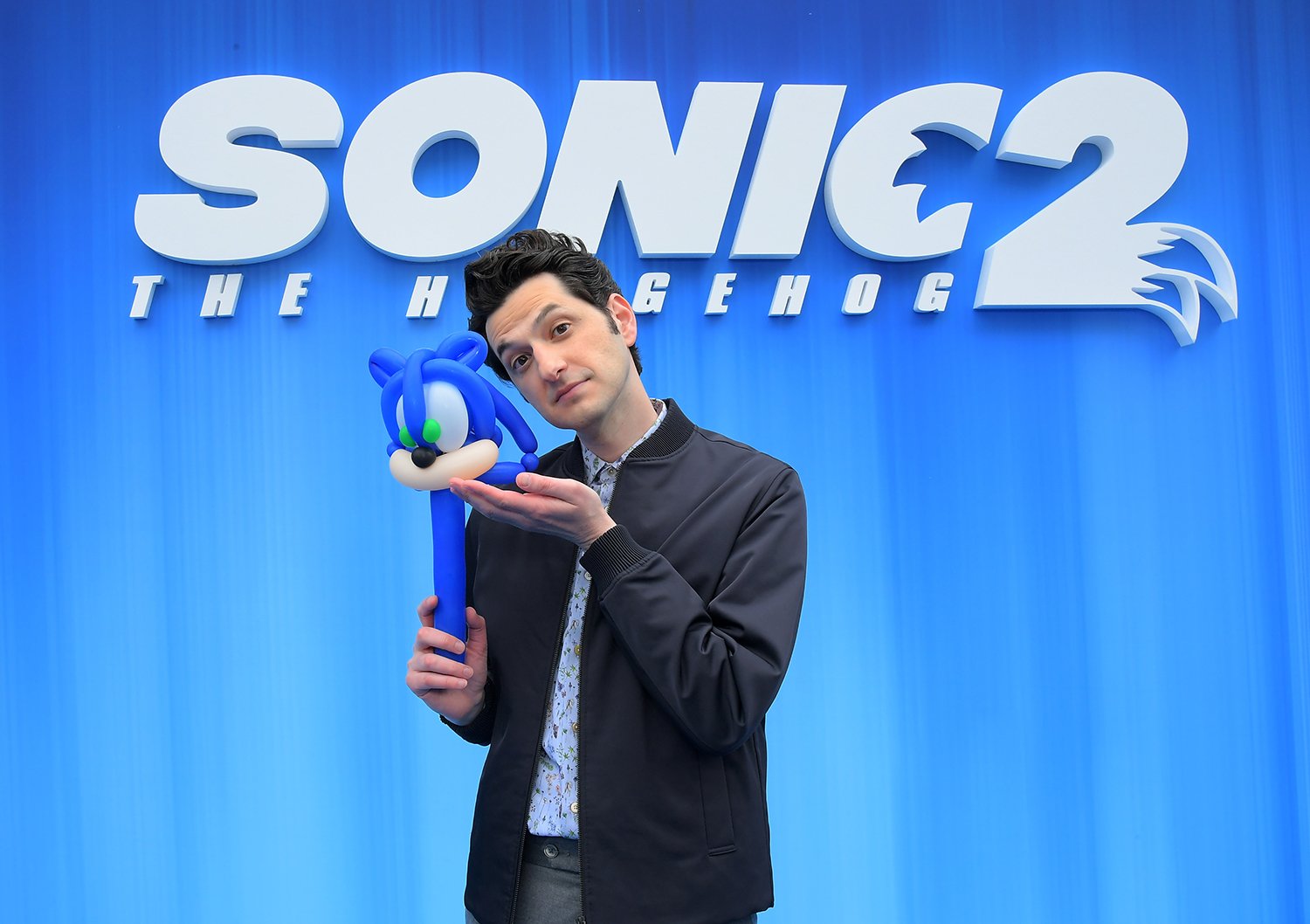 'Sonic the Hedgehog 2' features plenty of pop culture references, especially to the '90s
If there's one thing Sonic loves, it's pop culture. In Sonic the Hedgehog 2, the hedgehog hero constantly makes references to famous movies and TV shows. For example, DC Comics fans may recall a Sonic 2 teaser where Sonic imitated Batman, calling himself "Vengeance" and using Batman's signature deep, raspy voice. In another TV commercial, the video game character called his opponent "the Winter Soldier," a reference to the Marvel character.
Other pop culture moments in Sonic the Hedgehog 2 include a reference to Vin Diesel and Dwayne "The Rock" Johnson in Fast & Furious 2 and a comparison to Ghostbusters' Stay-Puft Marshmallow Man.
In an interview with Entertainment Weekly, Schwartz said he tried to channel Sonic's love for the '90s in the Sonic sequel.
"In the first movie, you see him in his cave, and he is reading comic books, and all the things around him are from, like, the '90s: A tape deck, a CD player," he explained. "So a lot of my references that I try to do, you'll see a lot of quotes from movies that came out in the '90s, although there is a specific reference to a television show that I'm in, in this new movie, which got through the cut."
Ben Schwartz slipped a reference to his 'Parks and Recreation' character into 'Sonic the Hedgehog 2'
That modern TV show reference that slipped through the cracks was none other than a Parks and Rec joke. As fans of the NBC comedy may recall, Schwartz's Jean-Ralphio had a particular way of calling things "the woooooorst." In one Sonic 2 scene, the hedgehog watched a movie and channeled his inner Jean-Ralphio, using the famous "worst" quote.
Schwartz told EW that director Jeff Fowler and producer Toby Ascher decided on the joke after "a hundred takes." He said:
"I did like a hundred alternate takes for all these different movies that we were trying to get the rights to, and we weren't quite sure what was gonna be there. But then [director] Jeff Fowler and [producer] Toby Ascher suggested, what if we just did Jean-Ralphio's 'the wooorst'? Which means that Jean-Ralphio is canon in the Sonic universe, which is very exciting for me. His taste is mostly '90s, and then Parks and Recreation."
Ben Schwartz revealed another 'Parks and Rec' joke almost made it into the movie
If it were up to Schwartz, he would have added another reference to really solidify Sonic's interest in Parks and Rec. In an interview with Supanova Comic-Con and Gaming, the actor said he filmed a moment where Sonic said, "don't be suspicious," as he was trying to be sneaky.
In Parks and Rec, Jean-Ralphio faked his death. He and his sister, Mona-Lisa (Jenny Slate), tried to celebrate the success at the funeral by doing a sneaky song and dance. Their "don't be suspicious" tune has since gone viral on TikTok.
Unfortunately, Fowler told Schwartz they couldn't have two Parks and Rec jokes in Sonic 2. But Schwartz said there's still hope for the Sonic the Hedgehog 3.
"Jeff's like, 'We can't have two Jean-Ralphio references,'" he said. "Maybe we'll try to leak one more in there for the next one."
Sonic the Hedgehog 2 is now playing in theaters. Stay tuned to Showbiz Cheat Sheet for more updates.