'Sonic the Hedgehog 2' Actor Jim Carrey Reveals Only 5% of His Jokes Make It Into Movies
In 'Sonic the Hedgehog 2,' Jim Carrey acts with lots of characters not really there, like Sonic, Tails, and Knuckles, making him leave material on the cutting room floor.
In the first video game-adapted Sonic the Hedgehog movie and Sonic the Hedgehog 2, Jim Carrey stole the show. Fans saw the comedy veteran with a rubbery face again during Sonic the Hedgehog 2 early screenings on April 6, 2022. He convinced Knuckles in Sonic 2 to fight the blue blur while providing another hilarious performance. However, according to the actor, only about 5% of his jokes ever make it into Jim Carrey movies.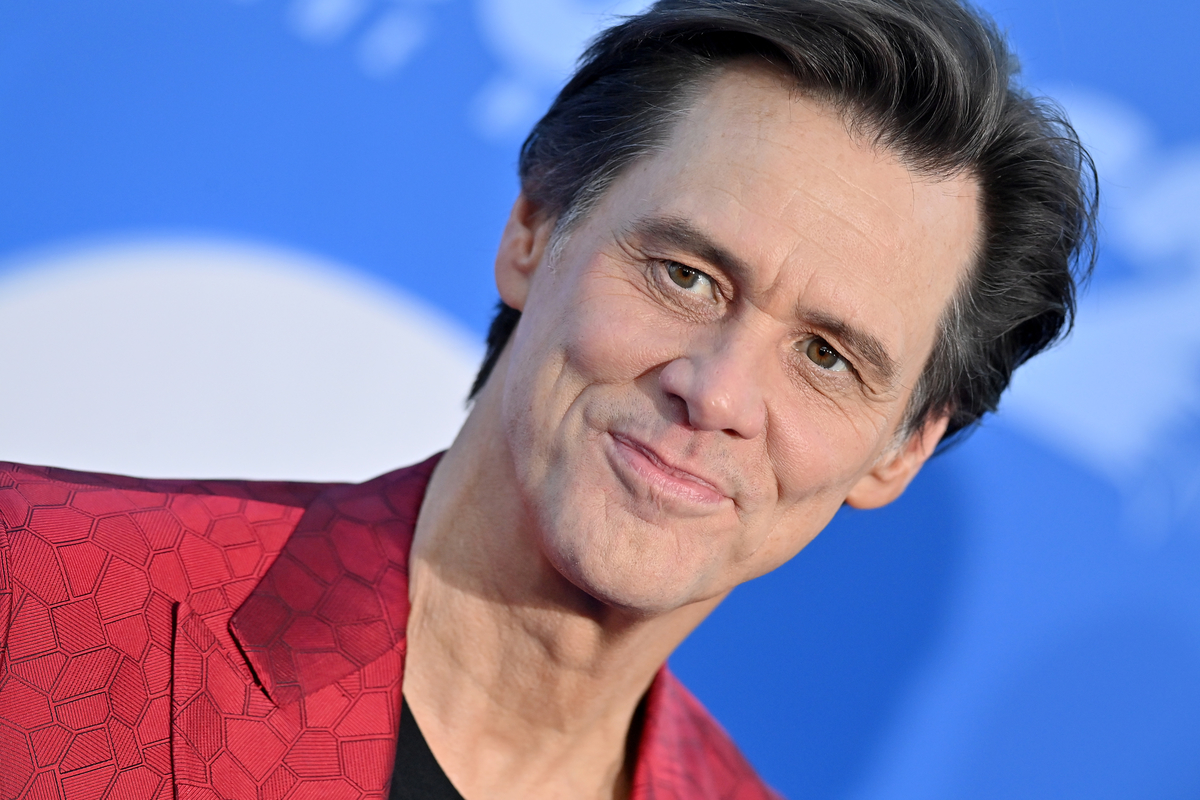 Jim Carrey stays flexible by treating a set like 'Sonic the Hedgehog 2' as its own character 
Fans who grew up with a young Jim Carrey might notice his age, but The Mask star always brings his A-game to set. In an interview for Sonic 2 with Collider, he opened up about how he prepares for a shoot.
"You cannot make a solid plan and then come into the set and force it because there are a billion artists involved," Carrey said. "And they're doing wonderful things."
At the end of Sonic the Hedgehog (2020), Sonic (Ben Schwartz), James Marsden, and Tika Sumpter's characters managed to strand Dr. Robotnik (Jim Carrey) far away. However, he comes back in the sequel, recruiting Knuckles (Idris Elba). Sonic has a new ally, too, in Tails (Colleen O'Shaughnessey).
"You get to the mushroom planet, and you look around, and you realize that these artists have created an atmosphere that will affect your performance," Carrey continued. "And it will affect your choices. Those things that somebody created with polyurethane suddenly becomes something alive and part of the scene, a character in the scene."
Jim Carrey revealed he comes to set with '100 ideas,' but most never see the light of day
Even in his time as an actor, Jim Carrey now has to deal with a lot more CGI when it comes than older movies. However, he has his method when acting with Sonic the Hedgehog characters,, and other non-living objects.
"I feel about inanimate objects and the style and artistic direction of a set as a character. They're characters in your piece, and you have to deal with those characters," Carrey continued.
However, he still has to remain flexible. He recalled coming to sets with "a hundred ideas," but only a few ever actually made the cut.
"Things change, and you have to stay on your feet," Carrey said. "And in the meantime, I've written a hundred jokes, and five of them will get in the movie. I've come in with a hundred ideas."
How did the 'Sonic the Hedgehog 2' script shape the actor's performance?
Carrey revealed a few ways that he had to work around the script. For example, he talked about the scene where he uses the power of the Master Emerald to form a massive Death Egg robot.
"I read in the script that I now got this Emerald energy, this green Emerald energy, and how does that affect me? Well, it makes me basically 5th, 6th, and 7th dimensional, where I can bend time and space, and I can do whatever I want with this power. How would it affect me?" he said.
"One of the ways I chose for it to affect me is that I would be as a demigod would, you know, bored with playing and toying with human beings," Carrey said. "I would start playing games with myself."
Fans can watch all the evil actions of Jim Carrey as video game movie villain Dr. Robotnik in Sonic the Hedgehog 2 in theaters.