'Sonic the Hedgehog 2' Director Says Sonic and Knuckles Are Like Captain America and Iron Man
Captain America and Iron Man have met their match: Sonic and Knuckles. At least, that's according to Sonic the Hedgehog 2 director Jeff Fowler, who teased the dynamic between Sonic and Knuckles in the upcoming sequel. According to Fowler, the red echidna will become a challenging foe to the blue speedster, forcing Sonic to reassess his own strengths. Here's what the director said about Sonic and Knuckles and how they compare to Marvel heroes.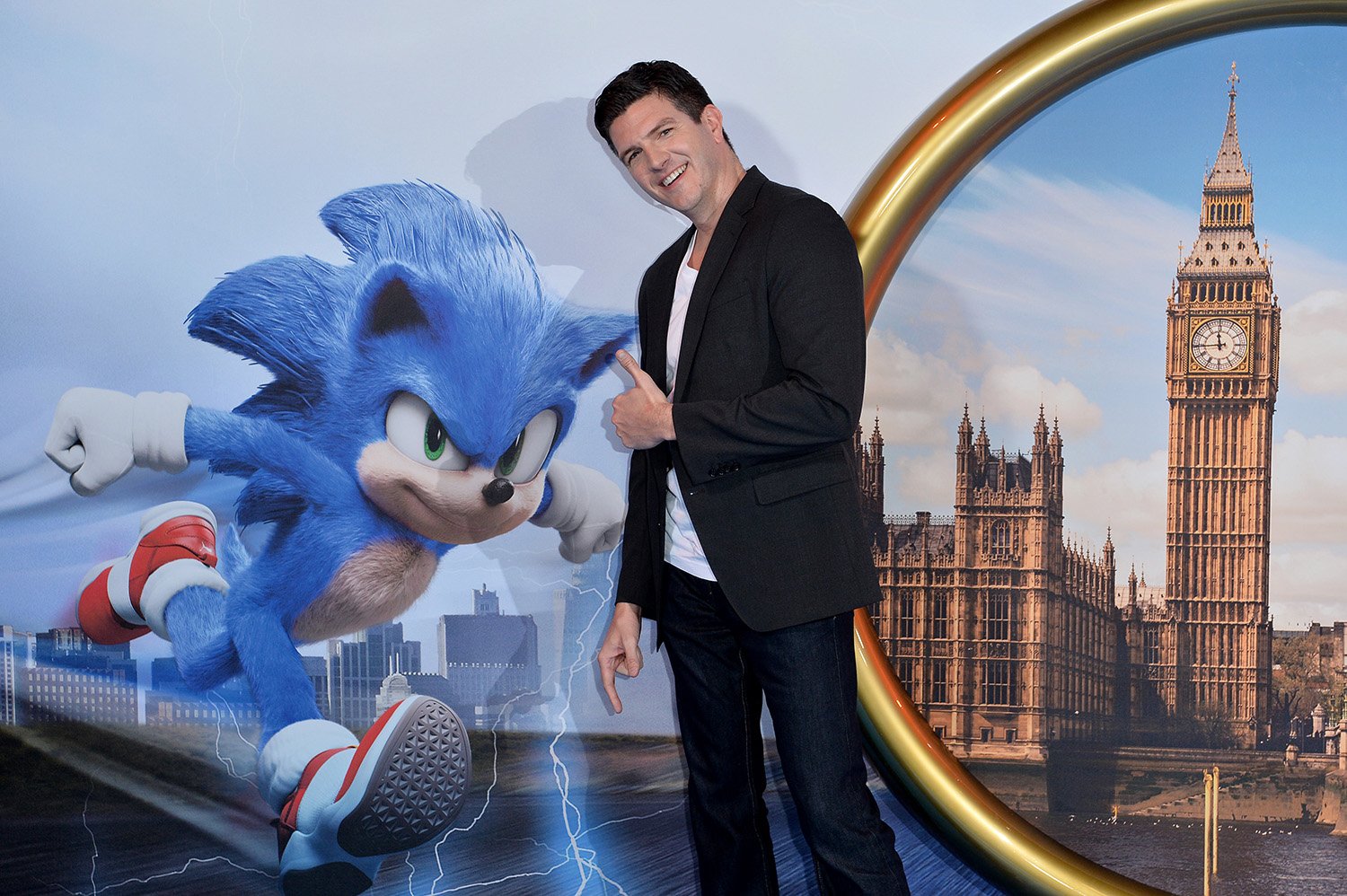 Sonic meets Knuckles in 'Sonic the Hedgehog 2'
Picking up after the events of the first film, Sonic 2 sees the titular hero (voiced by Ben Schwartz) in another battle with Doctor Eggman Robotnik (Jim Carrey) as the villain attempts to find the Master Emerald. However, Doctor Eggman brings along a dangerous accomplice this time: Knuckles (Idris Elba). With the help of his new friend Tails (Colleen O'Shaughnessey), Sonic must find the Master Emerald before Doctor Eggman can use it for evil. Fans can check out the movie's new trailer below.
Knuckles' addition to the video game adaptation, in particular, is a big moment for Sonic fans. The echidna, who first appeared in 1994's Sonic the Hedgehog 3, has become one of the franchise's most popular characters. In the video games, he and Sonic teamed up after Knuckles learned of Doctor Eggman's manipulation. As such, if the Sonic movies should continue, fans might see Knuckles and Sonic on the same side.
Director Jeff Fowler compared Sonic and Knuckles to Marvel heroes
Speaking to Polygon about the sequel, Fowler explained that Knuckles' strength makes him an exciting match for Sonic. The pair have something in common with Captain America and Iron Man, aside from their similar blue and red color schemes — their action-packed dynamic.
"You've got Sonic's speed, you've got Knuckles' super strength, and we just put them in an environment and let them go at it," Fowler said. "It's like a little Captain America [and] Iron Man; it just offers so much opportunity in terms of fight choreography and action."
Fowler added that Knuckles is motivated by "honor" and "being a warrior," whereas Sonic doesn't have as much fighting experience. This creates a dramatic and thrilling basis for the story. The director continued:
When you bring in a character like Knuckles, who has power, and in his many ways is just better suited for combat than Sonic is … When we ended the first film, Sonic's been in one fight. That does not turn you into a superhero overnight, and you bring along a character like Knuckles … And like right off the bat, Sonic is no match for that dude … Knuckles is just a force of nature, and Sonic is out of his element at first because Knuckles is just more than he can handle. It felt like such dramatic sort of material, and such a great foundation to build a movie story around.
Idris Elba has devoted himself to getting Knuckles right
As such a beloved character, Knuckles brings with him a lot of pressure to get the movie portrayal right. Thankfully, Idris Elba is dedicated to the cause. Fowler told Polygon that the actor has shown great interest in Knuckles' story.
"He was just so eager to absorb it all and workshop him into the best version of the character," Fowler said. "Which was awesome. It was great to see how much he cared about getting it right."
Fans can see Knuckles come to life when Sonic the Hedgehog 2 hits theaters on April 8, 2022.