Sonja Morgan Says Bethenny Frankel Was Worried About Her After Filming 'RHONY' Season 12
Season 12 of Real Housewives of New York City (RHONY) showed the cast reacting to Bethenny Frankel quitting the show. But some cast members are still staying in touch with her and that includes Sonja Morgan. Find out what Morgan said about Frankel checking in on her after filming.
Bethenny Frankel quit 'RHONY'
Frankel quit the Bravo show a second time. She revealed in her statement her plans and the reason for her decision.
"I have decided to leave the Housewives franchise to explore my next chapter. It's time to move on and focus on my daughter, my philanthropy and my production partnership with Mark Burnett, producing and starring in shows which represent a shift in the conversation for women," claimed the statement, according to Variety.
It has since been announced that her new show will be on HBO Max called The Big Shot. She's still staying updated on RHONY.
Frankel wasn't happy about season 12's premiere
The newest season opened with the cast addressing Frankel's decision to quit the show. "This is ridiculous," said Luann de Lesseps. "I mean this is huge," said Morgan.
Tinsley Mortimer and Ramona Singer talked to each other over the phone about the news. "She never said anything about maybe not being back," Mortimer told Singer. "To me, that's an F.U. I'm sorry it's an F.U." said Singer.
Singer wasn't happy to be asked to talk about Frankel in her interview. "I don't know why we have to even acknowledge it. It's so stupid," she said.
Frankel reacted to the show's premiere in an interview with Extra. "The beginning of the show was the proverbial middle finger to me," she said. "The women have definitely had some unpleasant things to say about me … I wish them well."
Sonja Morgan said Frankel was worried about her after filming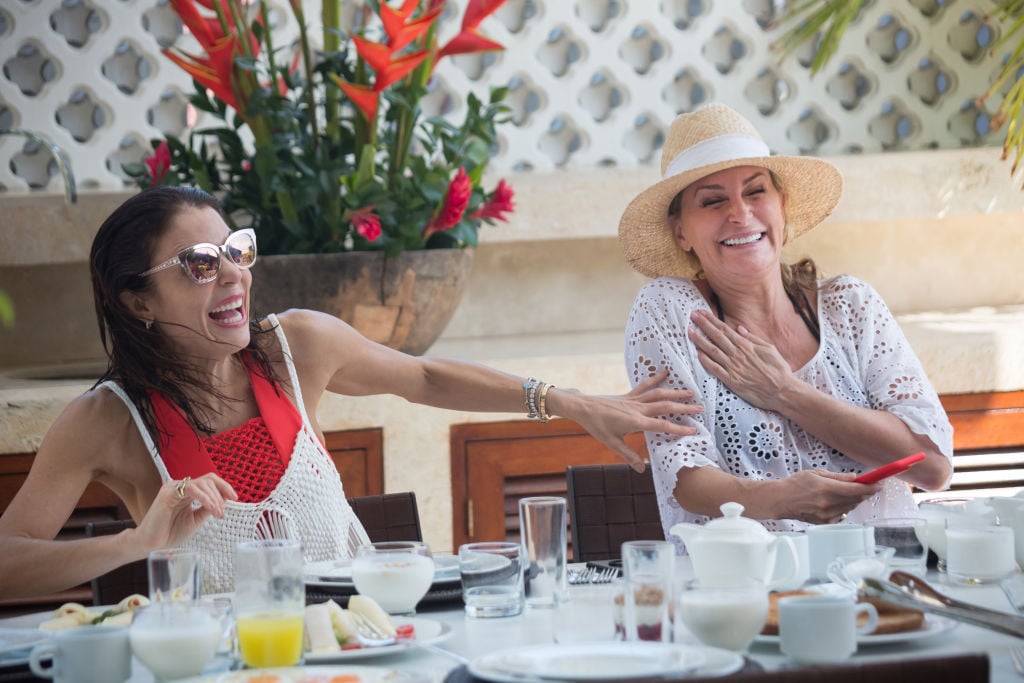 "She did put me down sometimes but I think tough love is something I respect. I'm Sagittarius and very truthful so I rather have someone give me truth than blow smoke up my butt," she explained on the podcast Bitch Sesh. She said the only time Frankel's directness came between them was when she was offended by Morgan's licensing deal with Tipsy Girl but they got through it.
Morgan said they still keep in touch. "We actually had a phone call recently, which was nice 'cause I didn't want to bother her," she said. She later explained, "I was worried about Bethenny recently again that she was gonna get herself sick and run down with her crisis management work."
The reality star said her former co-star wanted to check in on her and was worried about her. "A season can be tough when you film for five months and not eating well, not sleeping well, drinking a lot and I'm fragile," explained Morgan.
She was asked if Frankel was watching the show. "I don't think so. I think that she's watching headlines about it out of curiosity as a businesswoman. But I think she's very focused on her business now," Morgan answered.
We do know Frankel had something to say about the season premiere. Fans will have to wait and see if she'll have anymore reactions to the season.