Sonja Morgan From 'RHONY' Visits Josh Flagg From 'Million Dollar Listing' – 'This Is Gonna Be the Weekend From Hell'
Sonja Morgan from 'RHONY' arrived at Josh Flagg's 'Million Dollar Listing' estate. She brings her dirty clothes and then creates a flood in his house when she forgets to turn off the water in the tub.
When Sonja Morgan from The Real Housewives of New York City visited close friend Josh Flagg from Million Dollar Listing Los Angeles, nearly everything went wrong the minute she arrived at his home.
Flagg shared the first part of her visit, joking that it was going to be "the weekend from hell" after she started a flood in his kitchen. She bathed herself in all of his luxury bath products and then – wait for it – started yet another flood in his house.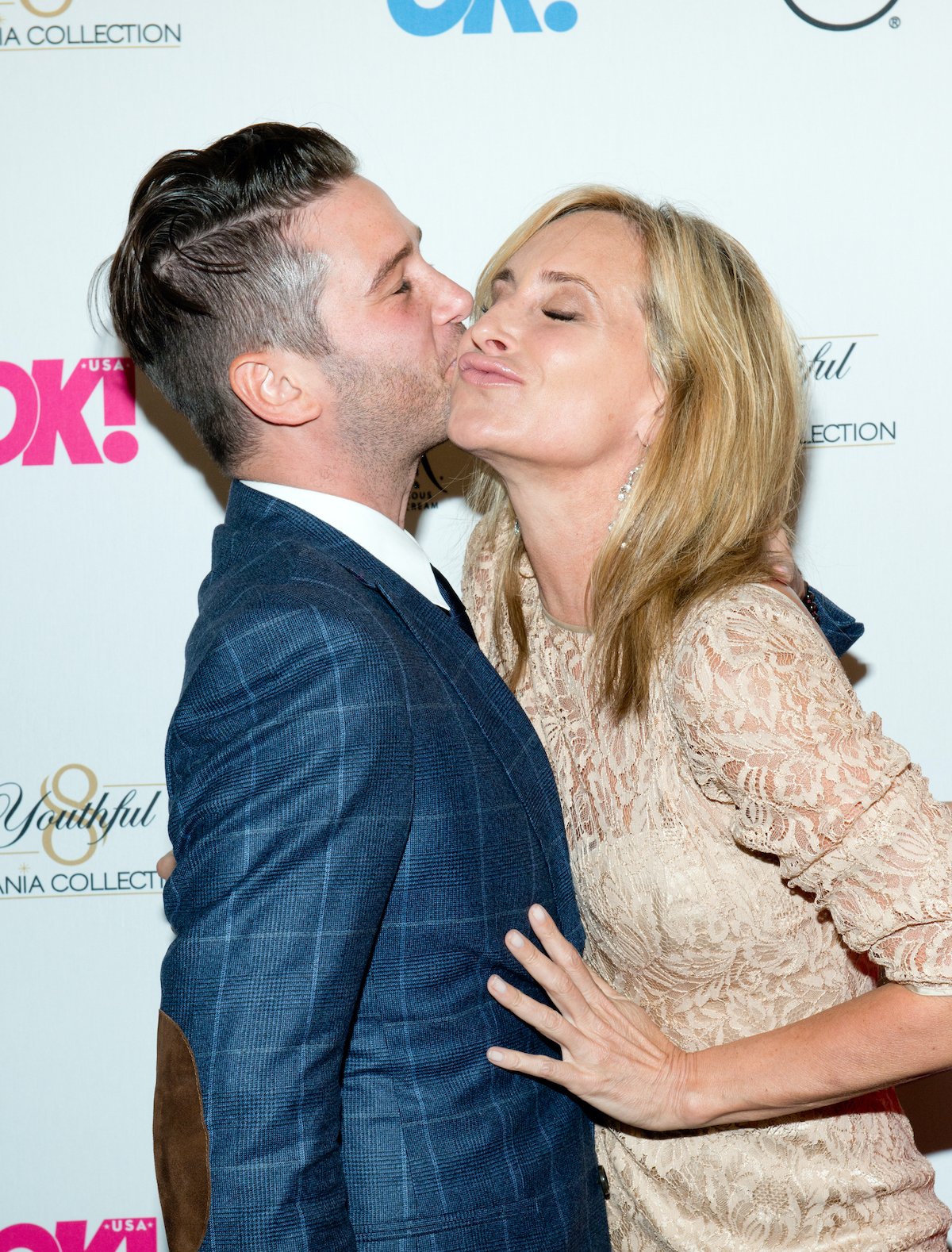 Sonja Morgan is the houseguest who brings her dirty clothes with her
Morgan arrived at Flagg's house, dirty clothes in tow, and announces she needed a bath. "Geez, I'm a hot mess," she shared on Instagram. "I just pulled up to Josh's new house. I'm dragging! Dragging! I gotta wash my clothes, I need to get in the bathtub …"
Flagg and his husband Bobby Boyd welcome Morgan with open arms and Flagg is seen dragging Morgan's massive baggage into the house. "OK, obviously Josh knows I need help," she says. Flagg looks at the camera wondering if "this is really happening now?"
Morgan added, from her tagline, that she has a taste for luxury and luxury has a taste for her. "I brought all my dirty laundry," she adds. "I'm looking for Bobby."
Josh Flagg deals with 2 floods thanks to Sonja Morgan
Morgan arrived in the afternoon but insisted she needed a bath. Boyd and Flagg make her a snack and then she hits the tub and apparently forgets to turn off the water. Flagg shared a video of water pouring from his ceiling and Morgan wondered if they should just let it drain. "I think you should probably turn it off," he says to her laughing. She is heard telling him the water is off as she walks away. Flagg turns the camera to himself, shaking his head.
"This is gonna be the weekend from hell," he says. The water continues to pour from the ceiling into a tall container. "I guarantee you she let the water run," he adds. "All night long."
Once the leak is under control, Morgan tells Flagg she's "almost ready" but then shares she used all of his bath products. "Sonja, it's 3:00," he tells her. When she shares that she used all of his products, he replies, "That stuff is like $300, what the f–?
And while they finally get out of the house and go shopping, more mayhem is in store for Flagg. Flagg's housekeeper wonders if he wants to take a shower in the kitchen. Alas, another leak. "Not again!" he exclaims. "She is so stupid! She did it again! You're an idiot! You left the bathtub on again!"
Morgan walks over and says, "No the plumber is here, I took a bath in your tub! Is that your tub now? I was in your suite."
Buckle up Josh, it's going to be a very long weekend.