Sonja Morgan Teases 'RHONY' Return – Fans Should Have Faith OGs Will Be Back [Exclusive]
Sonja Morgan teased RHONY's return and said she could return alongside OGs like Luann de Lesseps and Ramona Singer.
Sonja Morgan said Real Housewives of New York City fans shouldn't count out original and fan-favorite cast members making a return to Bravo. In fact, Morgan teased that she could be filming again, alongside RHONY OGs like Luann de Lesseps and Ramona Singer.
"Wherever I go, people are wondering when is RHONY coming back?" she exclaimed to Showbiz Cheat Sheet. "Me too! I wanna get back to it because I haven't been working since last summer on the show. So hang in there. Good news to come."
Bravo isn't going to let go of 'RHONY' intellectual property, Sonja Morgan explains
Morgan couldn't confirm (or deny) RHONY's destiny but wanted to assure fans that many RHONY OGs were not leaving Bravo.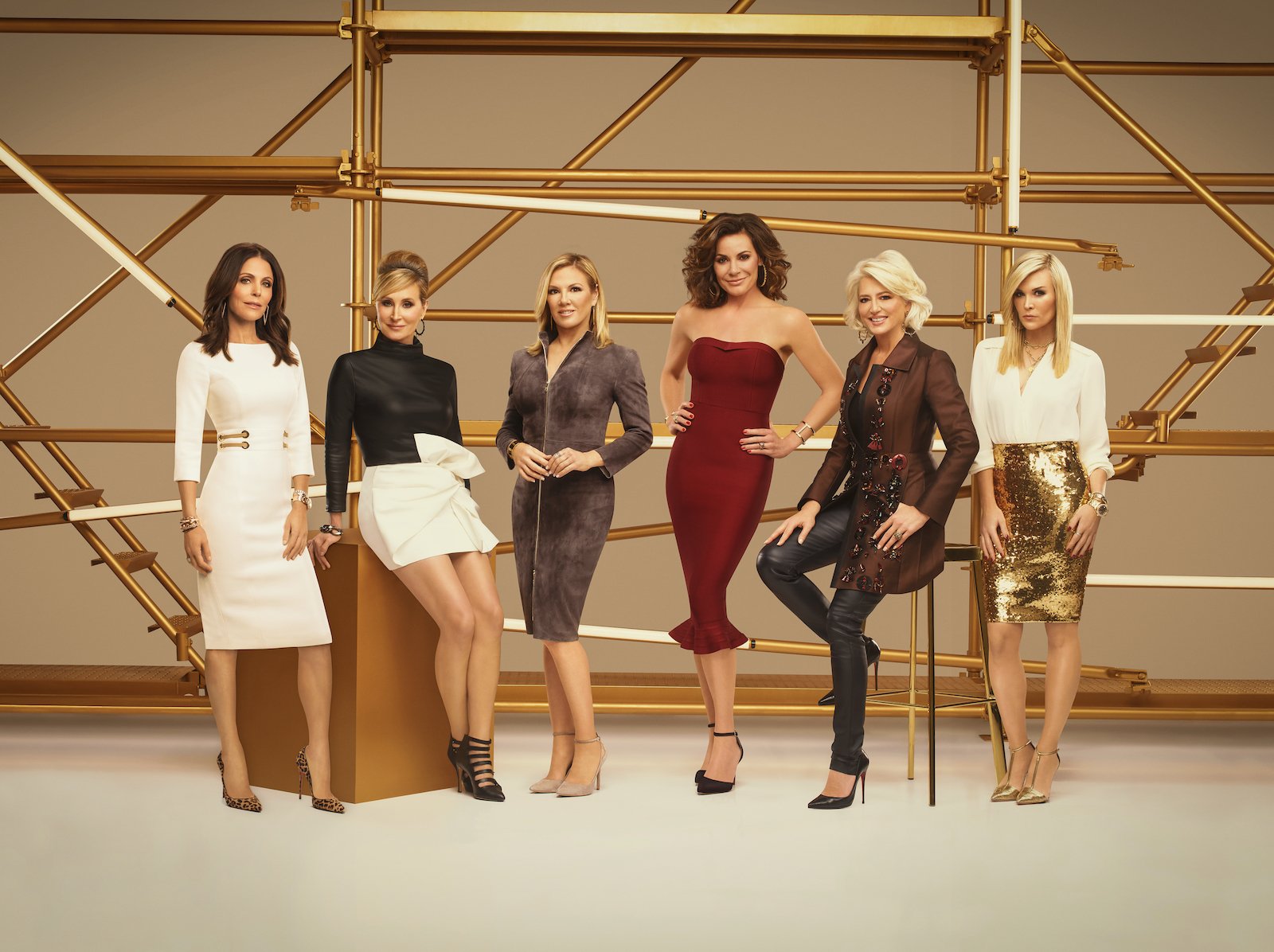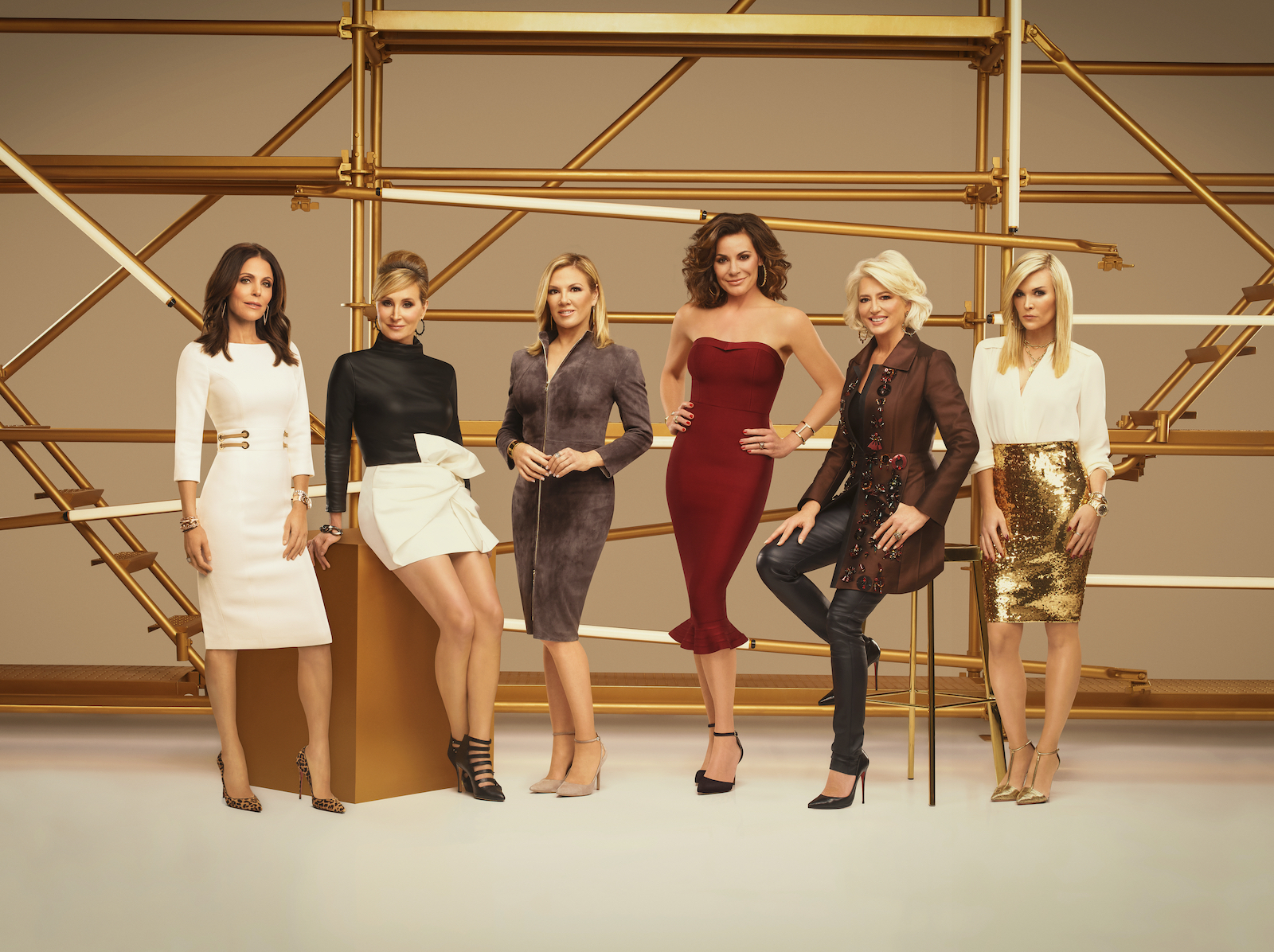 "There's too many of us very talented girls from Real Housewives of New York … You know, 13 seasons. I've been on the show for 12 years. I came [on the show] in season 3. The other girls have been doing it longer. Ramona and Luann and … Just trust they're not going to let intellectual property like that go by bye-bye," she said.
"Come on, somebody has their eyes on us," she added. "And if you read Variety magazine, I also announced in there myself, UTA and Live Nation, my collaboration for 'Sonja in Your City,' next Andy [Cohen] gave a wonderful article to Variety about his thoughts for The Real Housewives of New York. He talked about a Legends group. He talked about a diversified and new group. So I'm excited. I mean … if that happens. We will all be happy."
Sonja says 'RHONY' viewers could see a return to the townhouse
Morgan's return may also mean that her infamous Upper East Side townhouse will return too. "When I start filming again, I'm gonna be in the house again!" she laughed. "People are gonna be like, 'What?'" RHONY viewers also followed Morgan's struggle to sell the townhouse. She ended up renting it and explained that her renter's contract expired so she'll return to the home.
There is also a chance her Sonja by Sonja Morgan line could be revived through Century 21. RHONY viewers celebrated alongside Morgan when her fashion line rolled out through Century 21 – only to see the brand claim bankruptcy months later.
However, Bloomberg reports that the store reopened in May. "So if they come back and I can come back with them, it's good for the community. Everyone loved the store and I'd love to film with them again," she said.
Where can fans catch Sonja today?
Always the optimist, Morgan said she's manifesting RHONY's legacy return. "I'm a manifester!" she said. "Everyone asks me how I look young. I take a bath every day with salts and oils. And I manifest my dreams, light my abundance candle and make it come true. So you'll see me back! And you'll also see me [laughs] in my townhouse."
Bravo and NBC Universal have not made a formal announcement that RHONY or any iterations of the series will air any time soon. In the meantime, fans can catch Morgan on her Sonja in Your City tour. Morgan described the tour as a comedy performance with a cab-burlesque flavor.
"So when you come to the show, I always use local talent," she explained. "I'll have a local drag queen, a local standup artist who will start the evening. And then I come out with my two cast mates Douglas Widick and Matt Brooks. So they are the standing team that we travel together and it's improv. I do improv. I remember Andy Cohen saying, 'You could always count on me when I come on the show to have an off-the-cuff quip.' So that's what I do." Morgan is also excited about her Sonja Sangria. "I have white, red," she said adding that she recently brought the sangria to lunch with friends. "And everyone loves it!"
For more on the entertainment world and exclusive interviews, subscribe to Showbiz Cheat Sheet's YouTube channel.