'Sonny With a Chance' Reunion: Demi Lovato Reveals How Overworked She Was and the Impact of Her Eating Disorder
The Sonny With a Chance and So Random cast virtual reunion was a perfect pick me up during coronavirus (COVID-19) quarantine and a great trip down memory lane — but it was also eye-opening to learn more about what Demi Lovato was going through during those Disney days.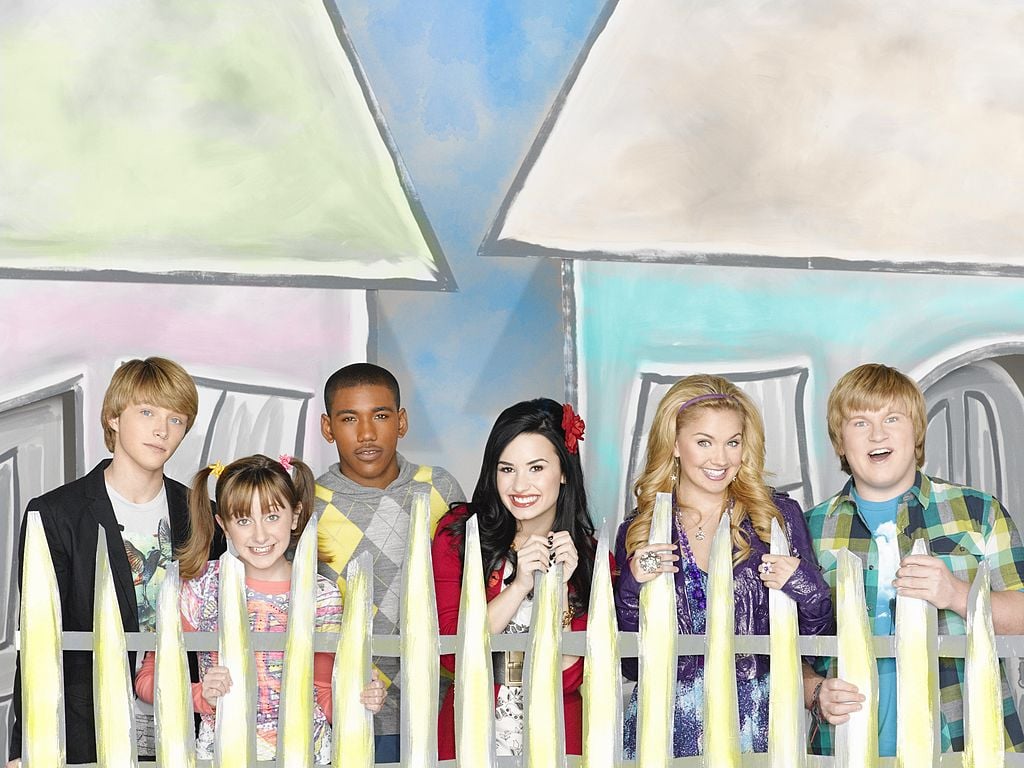 It wasn't an easy time for Lovato
At the time of Disney's Sonny With a Chance, Lovato seemed to have it all as her career had taken off in a big way — but behind the scenes, she was really struggling.
When the cast of Sonny With a Chance and So Random! reunited for a video chat, Lovato shared some of what she was going through at the time and it's an eye-opening example that things aren't always what they seem. Lovato reunited with castmates Tiffany Thornton, Allisyn Ashley Arm, Matthew Scott Montgomery, Audrey Whitby, Sterling Knight, Doug Brochu, Shayne Topp, and Damien Haas.
When Arm asked the cast what they had been doing since the show, Lovato shared with a laugh, "I went to rehab… several times!"
Lovato reminisced with her co-stars but shed some more light on her time on the show. "When I went away to treatment for the first time, you were my biggest inspiration coming out of it because you dealt with all of those pressures of being a woman on TV," the singer said of Thornton.
She continued, "I looked at that as, 'God, I wish I had that so bad.' Yes, I probably was happier in my head with whatever I looked like at the time. But I'm so much happier now with the mentality that you have. I look back and it and I'm like, 'Man, it's a shame that we wasted any energy on what we wore on set.'"
Lovato said she was overworked
Lovato was busy during that time — too busy, it turns out. During the chat she admitted how she "wasn't sleeping," adding, "and I was so miserable and angry too because I felt like I was being overworked." 
"I would have people over for meetings on my lunch breaks, because that's how much I worked," she shared.
The singer also revealed the reason why her dressing room was so hot. "People would come in and I'd be covered in a blanket and people would say, 'Why is it 80 degrees in here?' I would be like, 'Because I'm freezing,'" she explained. "They would be like, 'Oh my god, what's wrong with you?'"
"I had an eating disorder and I was underweight and freezing," Lovato shared.
Lovato also said she was surprised that the show went on without her when she left, but said she "couldn't have been happier for everybody." She added, "I just wasn't in a period of time when I was ready to be on camera again. I could not go back into that environment and there were other things that factored into it."
Her words of advice to other young stars are worth a listen
Having experienced a demanding work schedule as a child actor, she definitely has the perspective to talk about it with some authority.
"I'm realizing that as I've gotten older because when I was young, when you start off in the industry as a 7-year-old, 8-year-old, you kind of value your self-worth with your success," the singer explained.
She continued, "I have moments all the time where I'm like, Do I want to continue this? Or do I want to pull a Tiffany and move to Texas, have a family and have a farm."
Her advice to young actors is definitely wise. "I would just say, speak up for your needs, always tell the people around you [how you feel]. If you're tired, tell them you're tired. If you're sick, be honest about being sick and not feeling good. Just speak up for yourself," she shared.