'Sons of Anarchy': Charlie Hunnam Once Went to Danny Trejo's House For a Party With Hilarious Consequences
Sons of Anarchy ran for seven seasons on FX and the role of Jax Teller made Charlie Hunnam a star. But the fame and success hasn't gone to his head.
According to his SOA co-star Danny Trejo, Hunnam is the "nicest" guy. Trejo recently recalled the time Hunnam showed up to his house for a party, and there were hilarious consequences.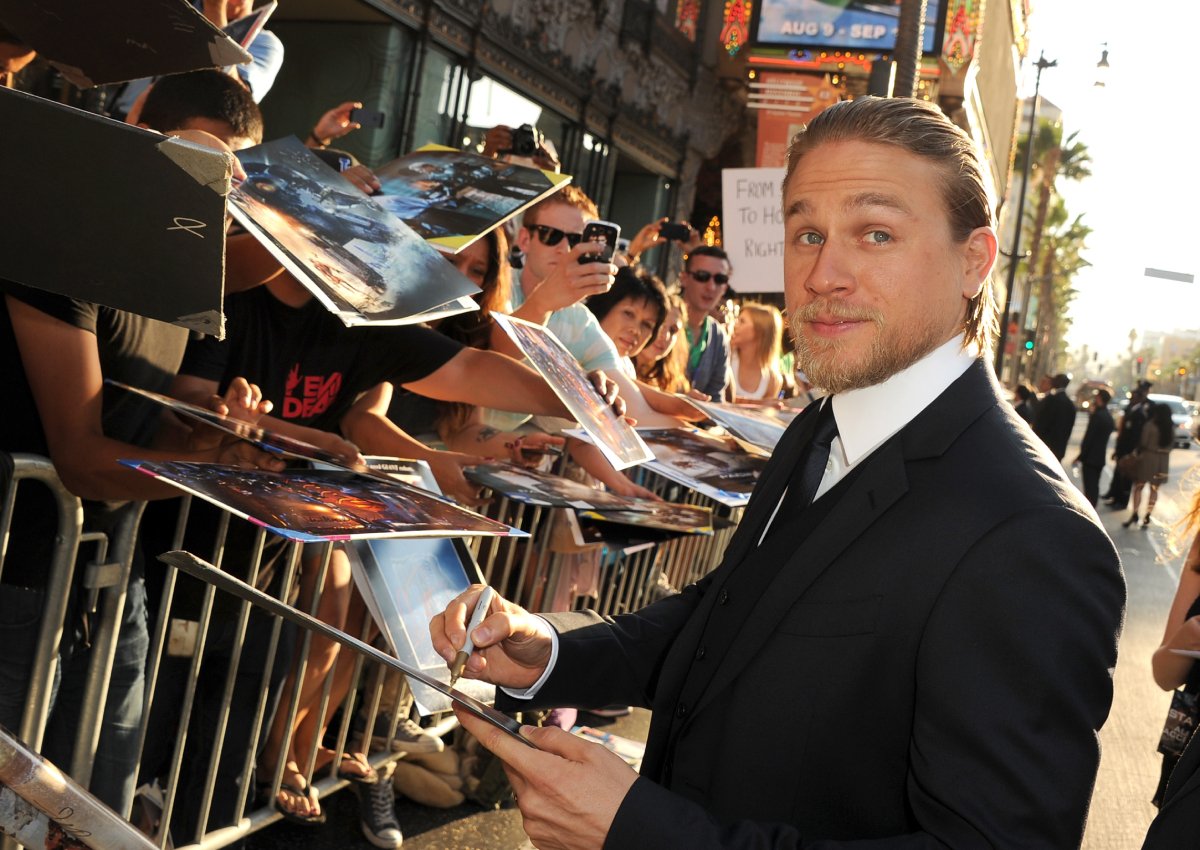 Danny Trejo joined 'Sons of Anarchy' in season 4
Trejo has built a long career in Hollywood out of playing a badass, and that's exactly the kind of role he played on Sons of Anarchy. In season 4, Trejo joined the biker drama as Romero "Romeo" Parada, a former commando for the Mexican military.
"You know it kind of culminates my career, badass, killer," Trejo told The Hollywood Reporter in 2011."I showed up and it's a lot of fun. Character's got a lot of size to him, he's a major player and he saves some lives. It's going to be some great episodes."
He says that Charlie Hunnam is the 'nicest' guy
Trejo was part of Sons of Anarchy for two seasons, and he says it was "so much fun" to work on the FX series. He recently recalled his time on the drama during an interview with Pop Culture, and he took the opportunity to praise the series' star.
"That was so much fun, and I gotta tell you something, Charlie […] he's one of the nicest guys in the world," Trejo said.
The 76-year-old actor went on to detail the time he invited Hunnam to his birthday party, which ended up with hilarious consequences.
The 'Sons of Anarchy' star 'showed up!'
Trejo recalled the time he had a birthday party at his house, and he invited Hunnam to stop by. To Trejo's surprise, Hunnam "showed up." This shocked and delighted his neighbors, and Trejo joked they always want to come to his parties now. Just in case Hunnam shows up again.
"In fact, I had a party at my house," Trejo said. "And he showed up! He showed up, but so now [that] my neighbors saw, so now I have a party at my house [and] all my neighbors are coming over."
Charlie Hunnam says 'Sons of Anarchy' was like a college experience
Sons of Anarchy launched Hunnam's career, and looking back he says it was like a college experience for him. He told People magazine that he went into the FX drama as a "pretty unaccomplished actor" in terms of his skill set.
"And where I cultivated a lot of that skill set was going to work and shooting 10 pages a day on Sons of Anarchy for seven years," he said. "I feel like that was my college days."
However, the Newcastle native has no plans to revisit the role. He says he would "never, ever put that cut back on," and he would "never put his rings back on." Hunnam says that Jax Teller is dead now, so there's no bringing him back. Hunnam has now moved on to the new AppleTV+ series Shantaram.
Danny Trejo had some fun with his latest project
As for Trejo, he recently ditched his more serious roles for a fun project. The actor was recently unmasked on The Masked Singer as the Raccoon. When he learned what his disguise would be, he thought it was silly. But, he decided to do it anyway. And he's glad he did.
"At first, I thought it was silly," Trejo said. "I thought, 'OK, I'll do it! And then it was like, so much fun! I don't think I've ever been that free on a set of any kind because you had a mask on, right? So it was just so much fun."
All seven seasons of Sons of Anarchy are available on Hulu.