'Sons of Anarchy' Creator Kurt Sutter Just Crushed Drake's Dream of a 2 Season Reboot
Like many other 'Sons of Anarchy' fans, superstar Drake was excited about the news of a 2 season reboot, too bad it fake news.
When Sons of Anarchy ended its seven-season run on FX back in 2014, series creator Kurt Sutter still had more stories from the SOA universe that he wanted to tell. Over the years, there have been reports of possible spin offs, prequels, and sequels; but, so far, only Mayans M.C. has made it to air. A recent headline teased that an SOA reboot was in the works – much to Drake's delight. But, it's not happening, and Sutter had to let the rapper down easy.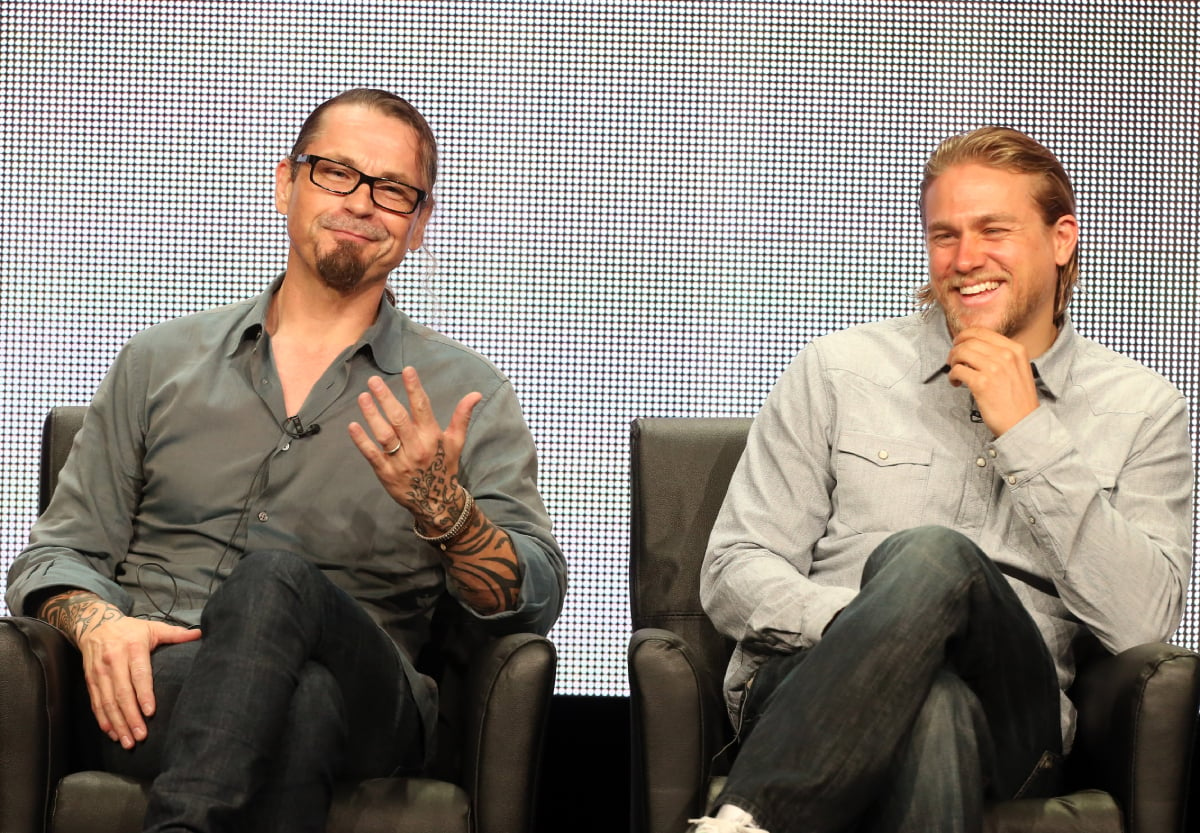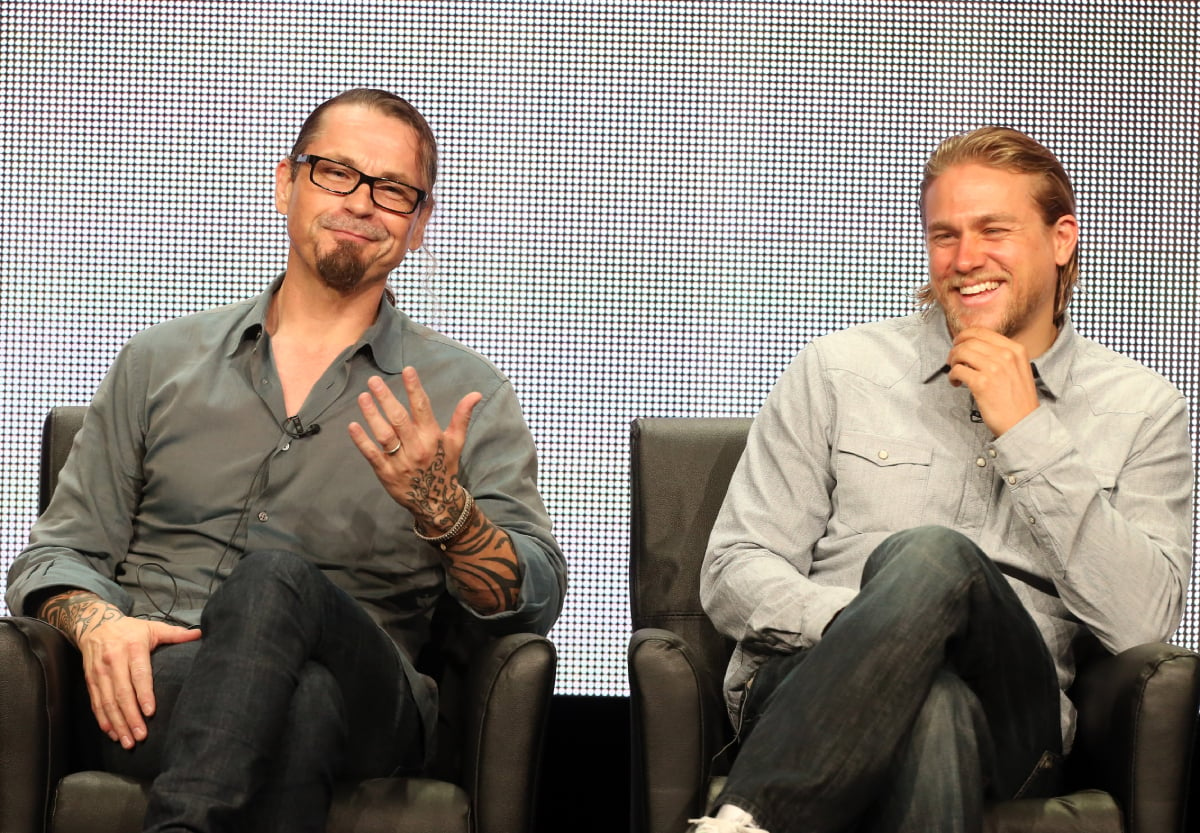 Kurt Sutter says the future of the 'Sons of Anarchy' prequel 'is not looking great'
Kurt Sutter has been active on social media while in quarantine with his family, and he routinely answers fan questions on his Instagram Stories. In April, a fan asked Sutter about the long-talked about prequel The First Nine, but he wasn't optimistic about the show's future.
"At this time, the prospects are not looking great. I don't own the Sons of Anarchy IP, Fox/Disney does. But I never say never," wrote Sutter.
This statement echoed what he told Deadline in October 2019. Sutter explained that the possibility of doing The First Nine didn't look hopeful because it was a Fox/Disney-owned property after the merger, and they weren't going to let him take the show elsewhere.
Sutter also revealed some of his plans for The First Nine, including the fact that he wanted it to be a limited series. He also loved the idea of four two-hour episodes because it would be "ideal" for the way he writes.
Kurt Sutter originally wanted both a prequel and a sequel
Sutter said that the relationship with Fox/Disney was "in flux," and only time and a "shift in attitude" could possibly result in the prequel getting made. When the original series ended – before he turned his attention to Mayans MC – Sutter says he actually envisioned a bigger SOA universe.
"I had this realization between SOA and Mayans that the SOA mythology would be four shows," Sutter said during a Q&A session on Instagram. "Sons of Anarchy, Mayans MC, First Nine, and Sam Crow."
First Nine would focus on the original members of the motorcycle club after they came home from Vietnam. The timeline would run up to the beginning of the original series, without ruining the mythology. The focus for Sam Crow would be "the fate of Wendi, Nero, Abel, and Thomas."
After signing a multi-year deal with Fox, Sutter parted ways with the studio last year. According to Nerd Core Movement, Sutter didn't get along with the new ownership at Disney after the merger.
Drake shared a headline about 'Sons of Anarchy' that turned out to be fake news
Drake is apparently a big fan of Sons of Anarchy and is ready for more of the story. The Nice For What rapper posted a screenshot of a headline that declared FX had renewed SOA for two more seasons.
"The Motorcycle Gang is Back: Sons of Anarchy Renewed for Two More Seasons," claimed the Indian website Dkoding.
According to Pop Culture, the false story was based on past reports about Sutter's unmade sequel and prequel. The showrunner had to let Drake know that the news wasn't true, but he did make it clear that he appreciated the excitement.
"Dear [Drake], as much as I wish this was true… it alas, is not," Sutter wrote in an Instagram caption. "And although you knew that, I can't help thinking… 'Though this be madness, yet there is method in't.' Thanks for the love."
The Sons of Anarchy spin-off Mayans MC is scheduled to return to FX for season 3 later this year.