'Sons of Anarchy' Creator Kurt Sutter: Killing Off Opie 'F**ked Me Up For Awhile'
Kurt Sutter has been opening up about Sons of Anarchy life never before. Amid the coronavirus pandemic, Sutter took part in a special Q&A session with fans on social media where he dished on some of the show's most significant moments. This includes the death of Opie Winston (Ryan Hurst), something that Sutter says "f**ked me up for awhile."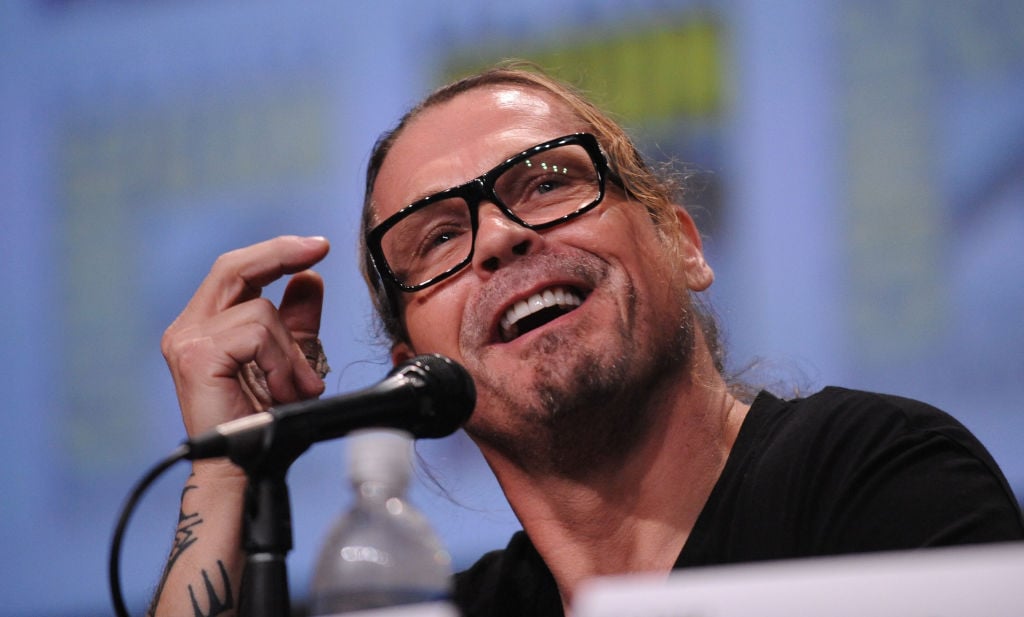 Inside Opie's demise on 'Sons of Anarchy'
Opie's death was one of the most heartbreaking scenes in the history of Sons of Anarchy. In season 5, Opie found himself in jail with Jax (Charlie Hunnam), Tig (Kim Coates), and Chibs (Tommy Flanagan).
At the time, the club was in trouble with Damon Pope (Harold Perrineau), who was out for revenge after Tig killed his daughter. Although Jax had made a deal with Pope, he demanded the life of one of his club members.
Pope let Jax decided who was going to die, but Opie made the decision for him when he volunteered himself. Jax, Tig, and Chibs were left to watch as Opie was brutally beaten to death by other inmates in the episode titled "Laying Pipe."
According to Pop Culture, Sutter discussed Opie's shocking death back in 2018 and admitted that it was one of the hardest decisions he had to make on Sons of Anarchy. But at the end of the day, Sutter felt as though Opie's journey had reached a tipping point.
"I loved the actor and the character, but the road we had taken him down was so heavy," Sutter shared. "The amount of death and sense of betrayal, I just organically could not have that guy sit at the table with Clay. It just didn't make sense."
Sutter opens up about killing off Opie
During the Q&A session on social media, the Sons of Anarchy creator once again opened up about Opie's death. Sutter revealed that he loved all of the characters on the show and did not enjoy killing anyone.
And when it came to Opie's death, Sutter admitted that it had a lasting effect on him and the rest of the cast and crew.
"I didn't enjoy killing my babies. But when you're telling stories that take place in an uber-violent world, dying is part of the truth," Sutter stated. "Killing off Opie f**ked me up for a while. As it did with most of the cast/crew. It was heavy."
Sons of Anarchy fans agreed with Sutter's assessment and share their own thoughts on Opie's untimely demise. After one fane noted that they still are not over Opie's death, another added that they thought it was a major "turning point" for Jax.
For the first few seasons of the show, Jax and Opie were best friends. Although Jax leaned heavily on Opie, they experienced somewhat of a falling out due to Clay (Ron Perlman). Luckily, they worked out their differences before Opie died, but that did not make his death any easier to handle.
Sutter dishes on 'SOA's' biggest mysteries
Speaking of Hunnam's character, Sutter also shared his thoughts on Jax's ultimate fate. In the final scenes of the show, Jax gave his life after freeing the club from its debts and sending his sons to live with Nero (Jimmy Smits) and Wendy (Drea de Matteo).
A Sons of Anarchy fan asked Sutter why Jax felt the need to kill himself in the series finale instead of thinking of a different way out. In response, Sutter revealed that many things factored into Jax's decision, including the future of his children.
"I think so many things factored into that fateful decision," Sutter stated. "Tara, Gemma, his father, the club… But mostly it was about ending the lineage of Tellers being associated with the outlaw life. The mayhem had to end with him."
While fans were thrilled to hear Sutter's perspectives, the Sons of Anarchy creator also teased that he does have a prequel in mind.
What about that 'Sons of Anarchy' sequel?
Sutter explained how he wants the Sons of Anarchy universe to include four shows: the original series, Mayans MC, a prequel titled First Nine, and a sequel called Sam Crow.
"I had this revelation between SOA and Mayans," Sutter stated. "That the SOA mythology would be four shows. Sons of Anarchy, Mayans, M.C., First Nine and Sam Crow."
He added that the prequel would be a limited series made up of nine episodes. The show would focus on the founding of the club and would stop long before Jax's time.
The sequel, meanwhile, would follow Jax's sons, Abel and Thomas. Sutter did not reveal any details about the sequel's plot, so there is no telling where he wants to take the story. While fans were very excited to hear Sutter's vision for the franchise, Disney currently holds the rights to Sons of Anarchy. The studio fired Sutter from Mayans MC last year, so the chances of a prequel or sequel are fairly slim at the moment.