'Sons of Anarchy': Creator Kurt Sutter Reveals The 1 Moment That Sealed Jax Teller's Fate
'Sons of Anarchy' creator Kurt Sutter has been sharing behind-the-scenes secrets on Twitter during the recent pandemic, here are his latest insights.
Kurt Sutter just revealed an important tidbit about Jax Teller's (Charlie Hunnam) journey on Sons of Anarchy. The character was the heart and soul of the series throughout its seven-year run, and Sutter explained how his story may have ended differently if one particular character would have survived. Here's a look at the one moment that sealed Jax's fate.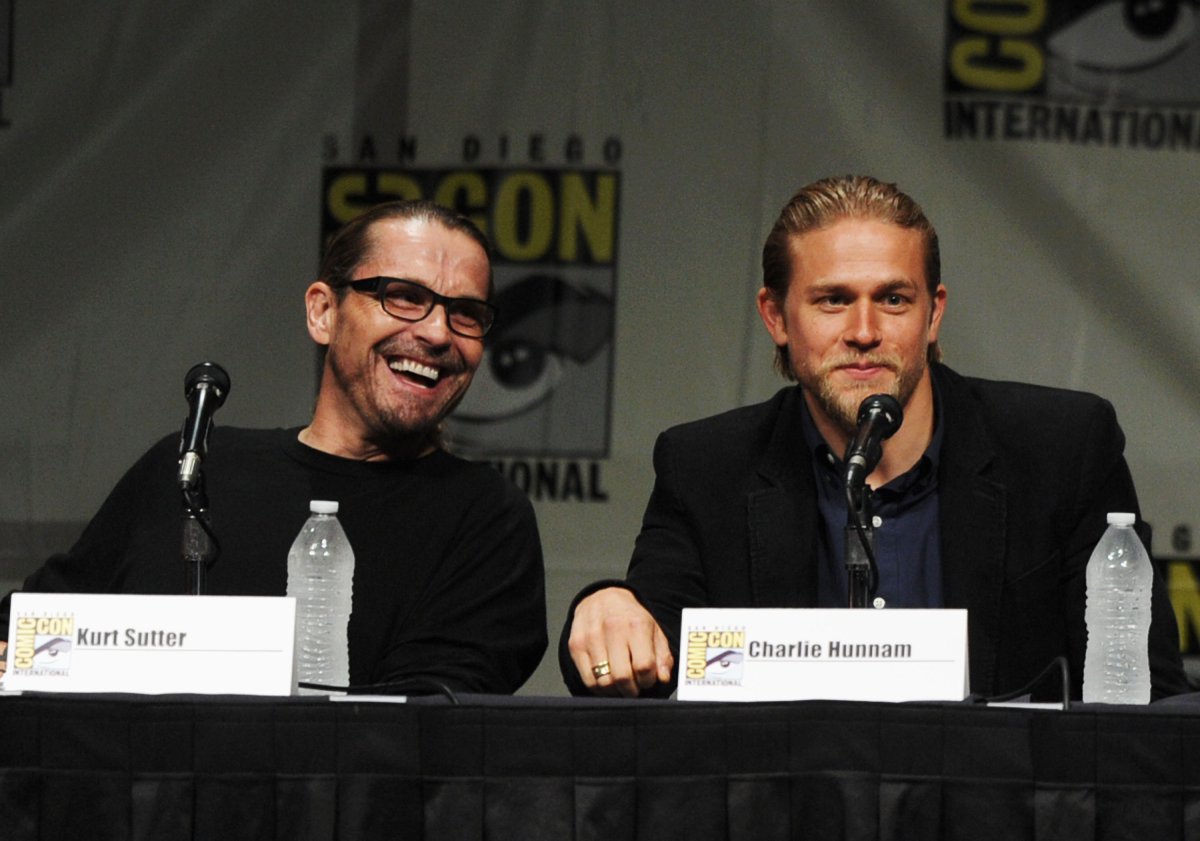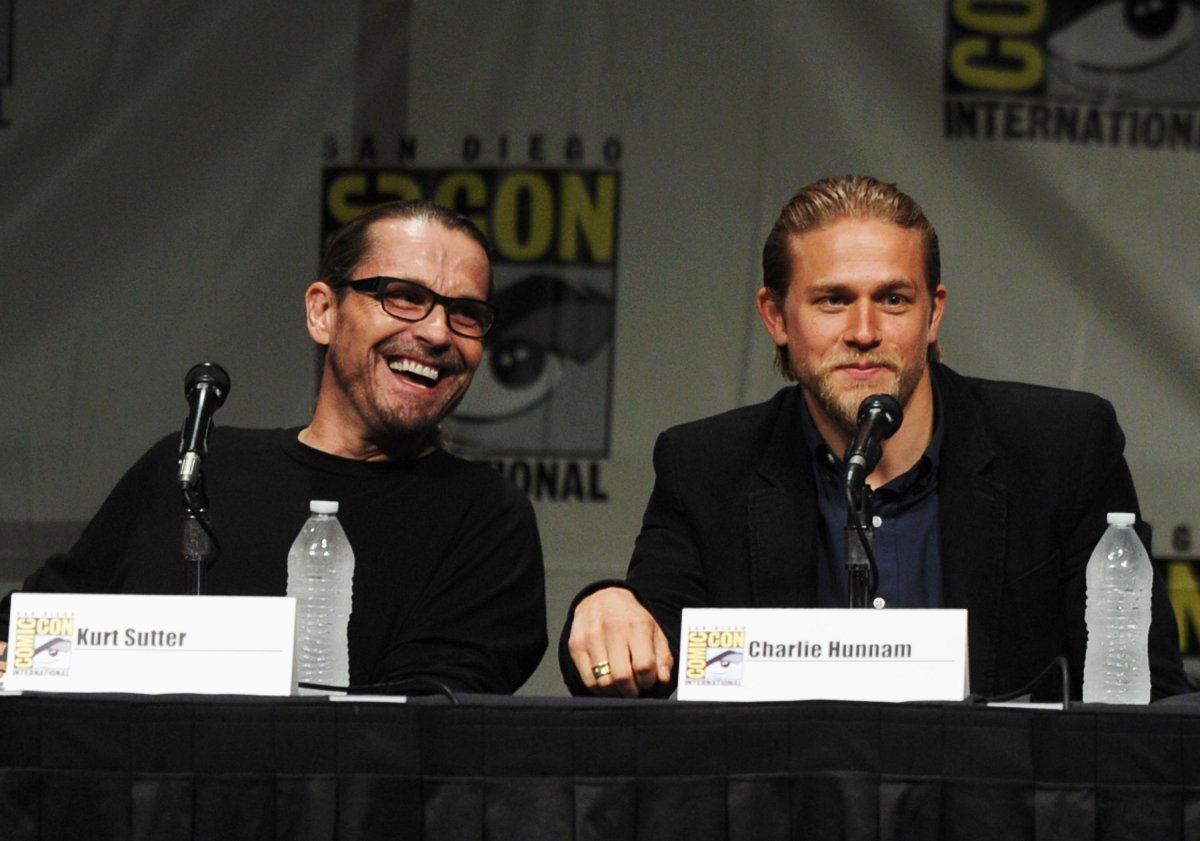 Sutter opens up about Jax's ending on 'Sons of Anarchy'
Following his exit from the Sons of Anarchy spin-off, Mayans MC, Sutter has been very open about the original show. Taking to social media, Sutter has answered a slew of questions from fans, many of which are related to Jax's story.
A few weeks ago, for example, a fan asked why Jax ultimately decided to give up his life instead of figuring out another alternative. In response, the SOA creator revealed that multiple things influenced Jax's decision, including the deaths of his family members and the future of his children.
"The mayhem had to end with him," Sutter shared. "He did not want his sons to follow in his path."
In the final episodes of the series, Jax avenged his wife's death by killing his own mother, Gemma Teller (Katey Sagal). Jax committed the unthinkable act after finding out that Gemma had murdered his wife, Tara Knowles (Maggie Siff).
What about Gemma's relationship with Tig?
Speaking of Gemma, an inquisitive fan also asked Sutter about her complicated relationship with Tig. The viewer wanted to know if Sutter could provide a little more clarity on what went on between Gemma and Tig, whose sexual tension was briefly explored in the show.
Although Gemma was married to Clay Morrow (Ron Perlman) throughout most of the series, she got back in the dating world once their marriage fell apart. Sons of Anarchy fans wanted to know if there was ever anything going on between her and Tig that never made it onto the show.
Sutter didn't provide too many details about their relationship, but he did joke that there were probably a few times when Tig joined Gemma and Clay in the bedroom.
"We're pretty sure there were a few multi-partnered events with Clay, Gemma, Tig, Croweaters, and the occasional corpse," Sutter stated, adding that it is "not cool to wet-bump another man's old lady."
While Sutter was clearly in a playful mood, he went on to answer an important question about Jax's journey in the final season of SOA.
Would Jax's fate have been different if this character survived?
Many fans were sad when Jax gave up his life to settle the club's debts and get his sons out of the biker gang. During his Q&A on Twitter, Sutter revealed that Jax's story may have ended differently if Tara had not been murdered.
Sutter began by telling the fan that they had a "great question." He then stated that Jax's story would have changed if Tara had made it out of Charming alive.
"I don't think he would have ended himself the way he did," Sutter revealed.
That said, Sutter backtracked a little and noted that Jax's fate was probably set after he got a hold of his father's manuscript. At that point, he always knew that he would end up just like his father.
"One could argue that Jax's fate was sealed the minute he found John's manuscript. That eventually 'this life' would have 'his life,'" Sutter explained.
Sutter reveals why he replaced Scott Glenn on 'Sons of Anarchy'
When it comes to Jax's main nemesis on the show, he took on quite a few villains over the years. But the show's overarching bad guy was Jax's stepfather, Clay Morrow.
It is very difficult to picture anyone else playing Clay, yet there was a time when Sutter cast Scott Glenn to star alongside Hunnam. Scott even shot the original Sons of Anarchy pilot episode, but that was the only episode he filmed.
After watching the pilot, Sutter realized that the tone of the series was way off. Although he praised Scott for his acting skills, Sutter revealed that the entire episode "took itself too seriously."
"The thing I loved about hanging with MC's was the reverie," Sutter shared. "These guys laughed and had fun."
Sutter added that he rewrote the script after the first Sons of Anarchy pilot and included more dark humor. He then changed Clay's character and decided that Perlman was a better fit.
Perlman, of course, accepted the part and went on to play Clay in the first six seasons of the series. Glenn, meanwhile, went on to play roles in The Leftovers, Castle Rock, Daredevil, and The Defenders.