'Sons of Anarchy' Fan Favorite Ryan Hurst Reacts to His 'Comeback' on 'Mayans MC
'Sons of Anarchy' star Ryan Hurst reacts to his fan favorite character Opie getting a shout out on 'Mayans MC.'
Sons of Anarchy's Ryan Hurst wants fans to know exactly how he feels about his beloved character's return to Kurt Sutter's biker universe on Mayans MC. Hurst, who played the part of Opie Winston on Sons of Anarchy, shared his thoughts on how Happy (David Labrava) honored his memory on Mayans MC. Hurst did not have a cameo on the spin-off, but his take on the tribute was pretty hilarious.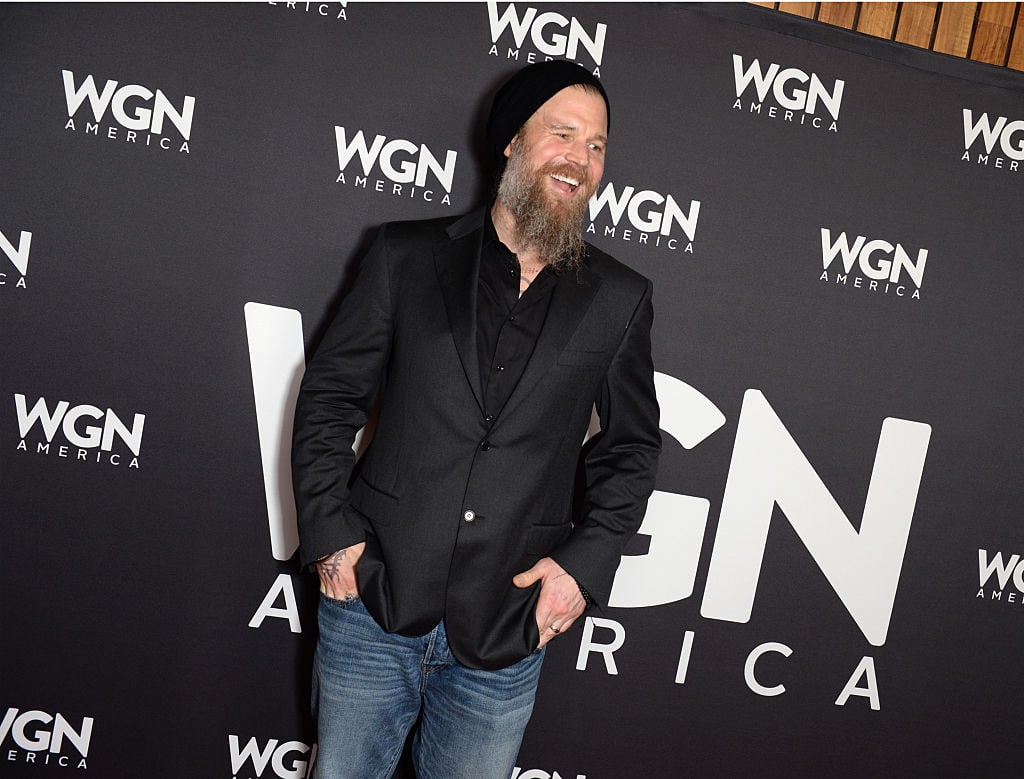 Happy pays tribute to Opie on 'Mayans MC'
In a recent episode of the Sons of Anarchy spin-off, Happy found himself cornered in his own home by EZ (JD Pardo) and Angel (Clayton Cardenas), who are looking for information about their mom's death.
Upon arriving at his home, Happy's pet dog was acting a lot more agitated than usual. While soothing the poor pooch, we learned the dog's name is Opie.
It has been a few weeks since the episode aired, but Hurst finally shared his thoughts on the heartfelt tribute on Twitter.
"I've always wanted to come back as a Dog," Hurts wrote. "Thanks, my Brothers."
Fans reacted positively to Hurst's comments and wholeheartedly agreed that it was great how Happy memorialized his former biker brother.
It also helped that Happy's dog seems like he is super loyal, which was one of Opie's strongest traits on Sons of Anarchy.
One fan even noted that they also named their dog Opie after Hurst's character, though they claim to have beaten Happy to the punch.
Considering Opie's brutal and shocking death on the original show, we have to admit that this was a great way to pay homage to the beloved character.
Sutter opens up about Opie's shocking death
While the new season of Mayans MC is in full swing, Sutter previously opened up about Opie's heart-wrenching death on Sons of Anarchy.
According to Pop Culture, the Sons of Anarchy creator revealed that he loved Hurst and Opie so much that killing him off was one of the hardest things he has had to do in television.
"I loved the actor and the character, but the road we had taken him down was so heavy," Sutter shared.
Sutter added that Opie's beef with Clay Morrow (Ron Pearlman) was ultimately too much for him to take. At the end of the day, Sutter did not feel right having Opie sit at the table with the man who ordered the hit on his wife, so he decided to kill him off instead.
As fans will recall, Opie died in season 5 of Sons of Anarchy while in jail with Jax Teller (Charlie Hunnam), Tig Trager (Kim Coates), and Chibs Telford (Tommy Flanagan). The three watched on as Opie was brutally beaten to death by a handful of gang members.
While it was great seeing Mayans MC pay tribute to Opie, he was not the only fallen character that has been brought up on the show.
'Mayans MC' dishes on Jax
In the latest episode of Mayans MC, Happy returned to Santo Padre with more information about the murder of EZ and Angel's parents.
The new info points the brothers in the right direction, but it doesn't give them a direct target. Their conversation is then interrupted by the news that Marcus Alvarez (Emilio Rivera) has been kidnapped.
The Mayans ask Happy, who has been working with the club on gun shipments, if he would be willing to help get Alvarez back. Happy immediately jumps at the chance to lend a hand, but only because it is something Jax would do in a heartbeat.
"Jax would want me to help. I'm in," Happy stated.
Happy's involvement in season 2 of Mayans MC has provided Sutter and co-creator Elgin James with an opportunity for some amazing tributes to fallen characters. In fact, earlier in the episode, EZ and Angel rode up to Charming, where they visited the exact spot where Jax gave up his life at the end of Sons of Anarchy.
Although we are only in the spin-off's second season, those references to Sons of Anarchy are expected to continue. Now if we could only get a flashback scene with Hunnam returning to action– like Gemma Teller's (Katey Sagal) last season –then we'd really be set.
New episodes of Mayans MC air Tuesday nights on FX.