'Sons of Anarchy': Jax and Tara's 5 Most Romantic Moments
Jax (Charlie Hunnam) and Tara (Maggie Siff) had a unique love language on 'Sons of Anarchy.' The high school sweethearts and parents of two often expressed their feelings with acts of violence over the course of the series seven-season run. Here are Jax and Tara's five most romantic moments on 'Sons of Anarchy.'
ARTICLE HIGHLIGHTS
'Sons of Anarchy' featured Jax and Tara's turbulent relationship
The high school sweethearts were the parents of two
Jax and Tara had a unique love language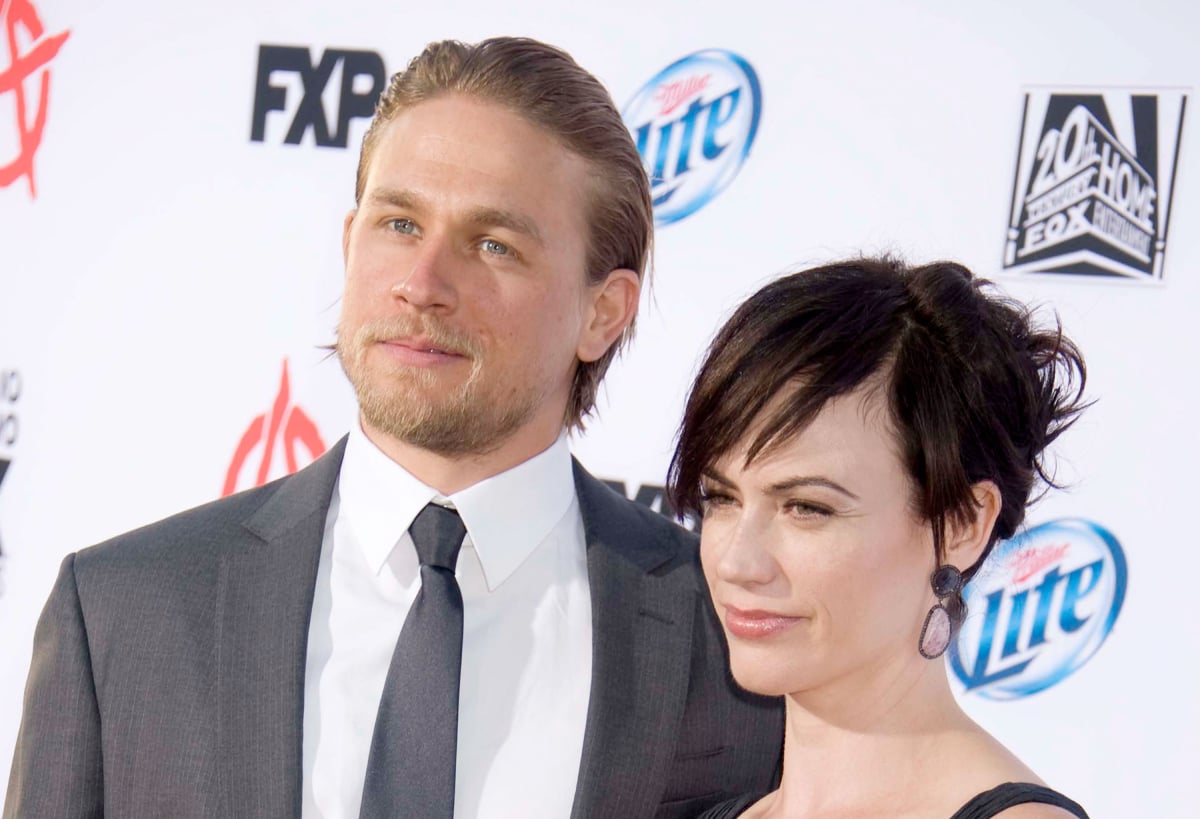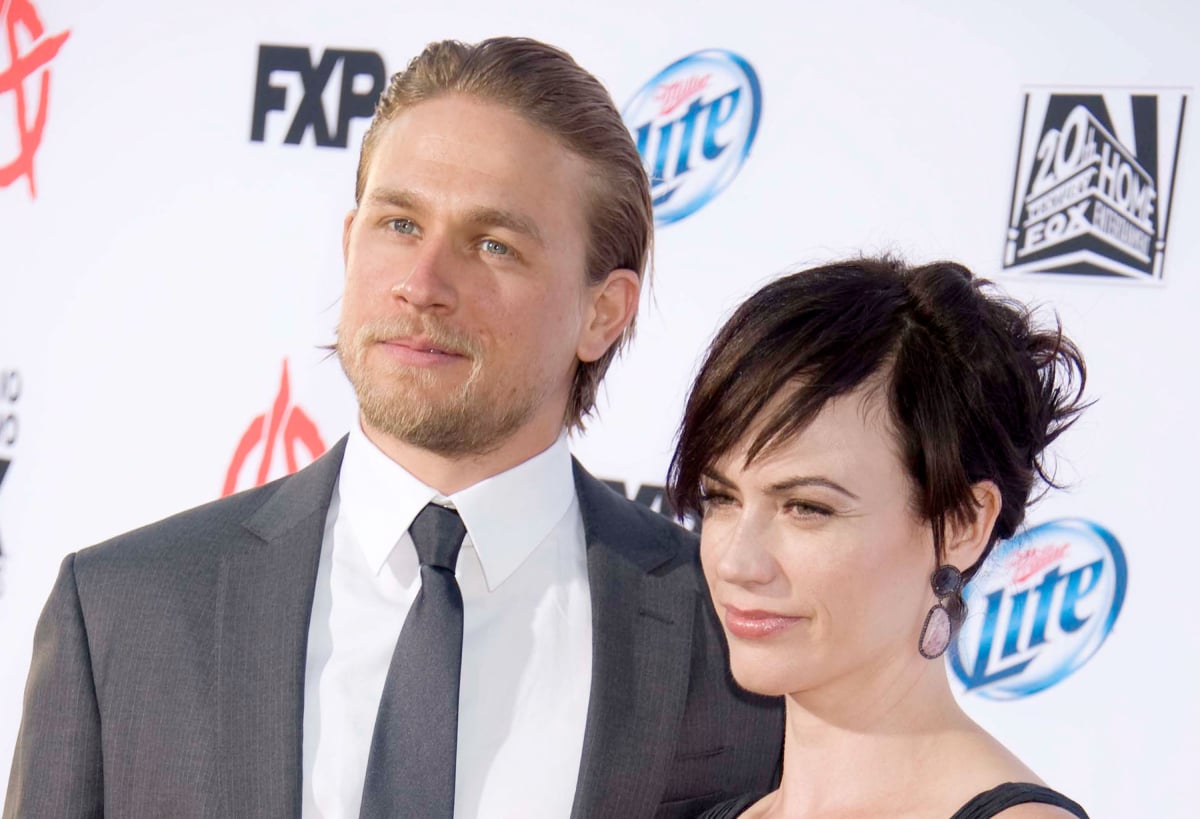 Sons of Anarchy's Jax Teller (Charlie Hunnam) had a few relationships over the course of seven seasons. But the most notable was with his high school sweetheart, Tara Knowles (Maggie Siff). She was the love of Jax's life and the mother of his children.
But their love language was quite unique, as they often expressed their feelings with acts of violence. Here are Jax and Tara's five most romantic moments on Sons of Anarchy.
5. Tara agrees to become Jax's 'Old Lady' in 'Sons of Anarchy' season 2
Tara was planning to return to Chicago at the end of season 1, but she ended up changing her mind. Despite the return of Jax's ex-wife Wendy from rehab — and the fact that she doesn't think life in Charming is for her — Tara decides to stay with Jax.
At the beginning of season 2, she still has her doubts, but agrees to become his "Old Lady." This romantic moment and example of true love meant that she was the official girlfriend of SAMCRO member Jax.
4. Tara takes care of Abel like he's her own son
As a pediatrician, Tara took good care of Jax and Wendy's infant son Abel when treating him at the local hospital. When Tara became Jax's Old Lady, she took care of him like he was her own son.
It wasn't a single romantic moment. But Tara's devotion to Abel because of her love for Jax was an extremely romantic gesture.
3. Jax goes to extremes to protect Tara during season 1 of 'Sons of Anarchy'
Tara grew up in Charming, California, and represented her connection to SAMCRO with a lower back crow tattoo. But by the age of 19, Tara was ready to get away from small-town life with her high school boyfriend and the club's bad influence.
She left for college in San Diego before heading off to medical school in Chicago. After a 10 year absence, Tara returned to Charming and reconnected with Jax while working as a pediatric resident at the local hospital. She eventually turns to Jax for protection from her psychotic ex-boyfriend, ATF Agent Joshua Kohn.
When he arrived in Charming looking to resume the relationship, Tara was afraid for her life. Jax showed just how much he loved Tara by beating him to a bloody pulp and escorting him out of town. When he returned and Tara wounded him in self defense, Jax showed up and finished the job by shooting Agent Kohn in the head. Then they made love to the sound of Kohn's iPod playing Can't Get Used To Losing You by Andy Williams.
2. Jax protected Tara by making a deal with the DA
By season 6, District Attorney Tyne Patterson was on a quest to take down SAMCRO and Tara. While she was hiding out in a motel room, Jax went to see her to let her know that he was willing to make a deal with Patterson in order to protect her.
He wanted to make an immunity deal after Tara was accused of the murder of Pamela Toric. She didn't have anything to do with it, and Jax was willing to do whatever it took to protect his one true love.
This romantic moment featured Tyne agreeing to Jax's offer, which was the only way he could keep Tara safe. This was how Jax let Tara know just how much he cared for.
1. Season 4 of 'Sons of Anarchy' featured Jax's not-so-ordinary proposal to Tara
After his release from prison at the beginning of season 4, Jax attended a SAMCRO meeting and then made love to Tara. A short time later, Jax proposed to Tara in his own romantic way — he put the engagement ring on their son Thomas' finger.
Tara still had doubts about making that commitment, but Jax promised he was going to leave SAMCRO. Of course, things didn't quite turn out that way. But it was the thought that counted.
All seven seasons of Sons of Anarchy are available on Hulu.