'Sons Of Anarchy': Jax Teller's 15 Most Shocking Moments
Jax Teller's (Charlie Hunnam) story arc on Sons of Anarchy is one of the most violent and tragic you will ever see on television. While Jax continued down a road of certain destruction, fans kept rooting for him to get out of the violent cycle for good. From his first murder to watching his best …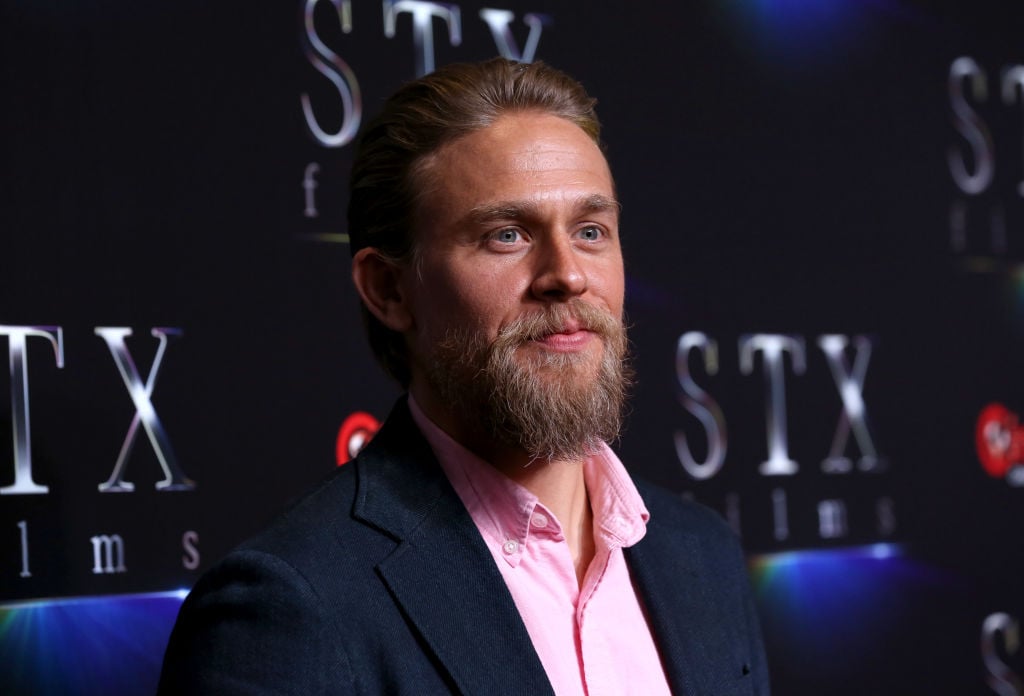 Jax Teller's (Charlie Hunnam) story arc on Sons of Anarchy is one of the most violent and tragic you will ever see on television. While Jax continued down a road of certain destruction, fans kept rooting for him to get out of the violent cycle for good. From his first murder to watching his best friend die, here are 15 of Jax's most shocking moments on Sons of Anarchy.
15. Tara's stalker
At the start of the show, Tara (Maggie Siff) never thought she would reunite with Jax, but that changed after her stalker ex-lover John Kohn (Jay Karnes) showed up in Charming. John ended up losing control and holding Tara hostage in her own home, which prompted a visit from Jax. In what was his first murder on the show, Jax shot John and helped Tara dispose of his body.
14. Jax almost leaves the club
At one point in Season 2, a frustrated Jax had enough of the drama and decided to go nomad. Unfortunately, Jax changes his mind after learning that his mom, Gemma Teller (Katey Sagal) was sexually assaulted.
13. Letting Abel go
According to Pop Culture, one of the main storylines going into Season 3 was the fact that Jax's son, Abel had gotten kidnapped and taken to Ireland. After tracking his son down, Jax discovered that Abel had been adopted by a young couple with a stable life. Jax actually decided to let Abel go, though he later found out that the family was murdered in cold bold.
12. Jax visit Wendy
In Season 5, Jax attempts to make a newly sober Wendy go away with a good old fashioned threat. When Wendy confesses that she wants to be a part of Abel's life, he beats her up and injects meth into her system, completing one of his darkest moments on the show.
11. SAMCRO trumps Tara
For the first few seasons of the show, Jax did everything in his power to move his family away from the club. But when he took over as president of SAMCRO, Jax ultimately decided to stay and fix what he thought was wrong instead of getting out with his family still intact.
10. Jax watches Opie die
Opie's (Ryan Hurst) death in prison was one of the most heartbreaking scenes on SOA. Not only was Jax powerless to help his best friend, but he was forced to watch it all unfold in the next room.
9. Clay meets his end
Clay Morrow (Ron Pearlman) was the show's main villain for the first six seasons and we always suspected that Jax would be the one who did him in. That's exactly what happened in Season 6, though by that time Clay was a shadow of his former self.
8. Jax goes on a rampage
Season 7 was about as bloody and violent as it gets, even by Sons of Anarchy standards. The vast majority of the carnage, of course, was related to Jax's need to get revenge on whoever murdered his wife.
7. Jury confronts Jax
Jury only appeared in a few episodes, but he was still a founding member of the club. Unfortunately for Jury, Jax wrongfully thought that he played a part in his father's death, which got him a bullet in the head. The action, of course, had significant consequences and was basically a death sentence for Jax.
6. Nero gets betrayed
Despite Nero's constant loyalty, Jax did the unthinkable and betrayed him when he ordered Juice to kill one of his friends. Jax then turned around and lied about the entire ordeal, though Juice later came clean about it to Nero.
5. Jax kills Unser
Unser (Dayton Callie) was a mainstay on the show since the very beginning and had his share of close calls. While the former chief beat cancer, his story came to a bloody end at the hands of Jax and it was all because of his love for Gemma.
4. Jax's mom meets the reaper
Speaking of Gemma, she sealed her fate when she murdered Tara in that kitchen at the end of Season 6. Nobody thought that Jax would actually go through with the deed and kill his own mom, but that's exactly what happened.
3. Making amends
After murdering his own mom, Jax seemed resigned to his fate and knew what he had to do to keep SAMCRO alive. To that end, Jax cut all of the club's loose ends and settled its beefs in a single afternoon.
2. Jax gives up his kids
Knowing what he was about to do, Jax gave up his boys to Nero (Jimmy Smits) and Wendy in the series finale. The move ensured that his children would grow up outside of the club, which is something Jax wanted all along.
1. Following his father's lead
After killing everyone who was at odds with the club, Jax opted to go out just like father. In what was the ultimate sacrifice for his club, Jax rode off into the sunset and rode his father's bike headfirst into an oncoming semi-truck.