'Sons of Anarchy': Playing Jax Teller Helped Charlie Hunnam Release Some of His 'Macho' Fears
Playing Jax Teller for 7 seasons on 'Sons of Anarchy' kept Charlie Hunnam from being a real-life bully.
Playing the role of Jax Teller on Sons of Anarchy for seven seasons made Charlie Hunnam a star. The experience was also extremely valuable for him personally. The 40-year-old actor says that playing the tough, yet sensitive leader of a motorcycle club changed his life in more ways than one.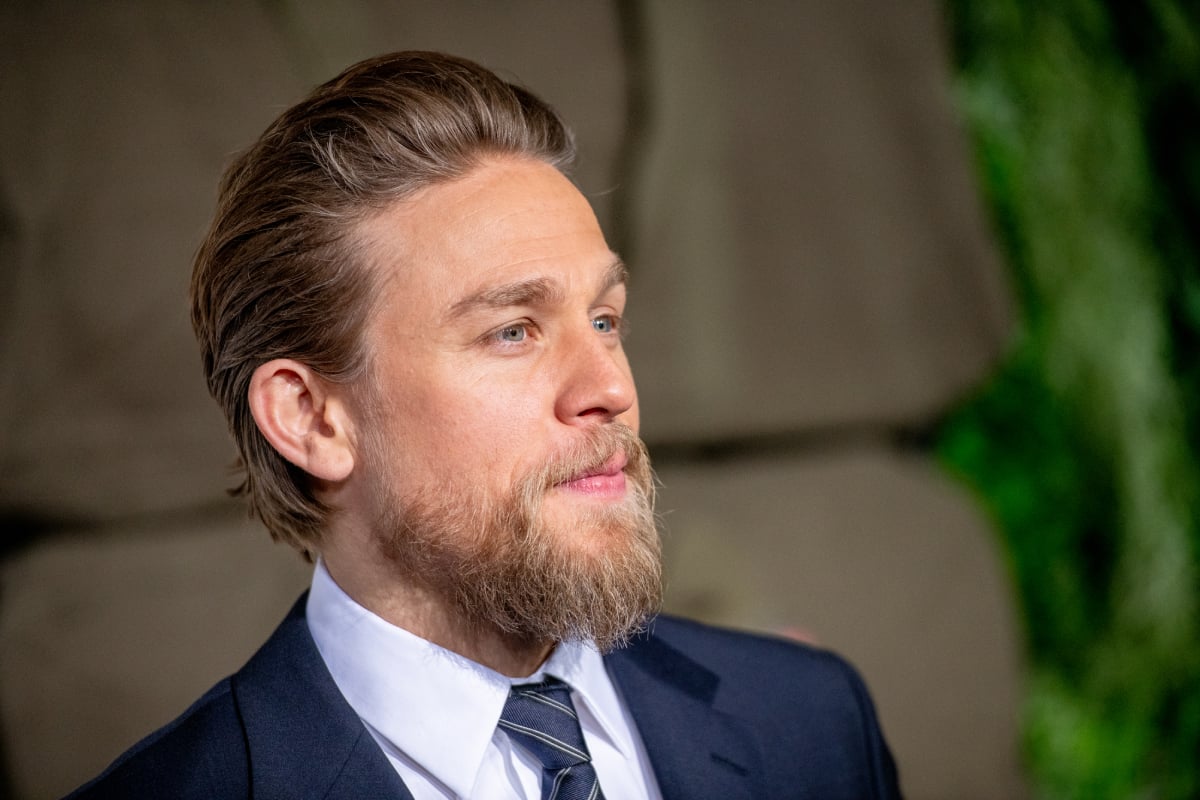 Charlie Hunnam was in a career slump before 'Sons of Anarchy'
Hunnam began his career in television back in 1998 with a small part on the British teen drama Byker Grove. Over the next few years, he landed the roles of Nathan Maloney Queer as Folk and Lloyd Haythe on Undeclared.
Hunnam also appeared in movies, like Cold Mountain, Nicholas Nickleby, Green Street, and Children of Men. But the TV and film roles started to dry up in 2006, and Hunnam found himself in a career slump.
During a 2017 interview with Chris Hardwick Hunnam admitted that before the role of Jax Teller came along in 2008, he was "spending enormous periods of time unemployed." He had not appeared in a TV show since 2003.
"Sons Of Anarchy, because it was a TV script, was way thinner than any of the other scripts. Then I read it, and I was blown away and said, 'Man I would do anything to get me in a room with these guys. I wanna try and get this role,'" said Hunnam.
Hunnam is a lot like Jax Teller in real life
Hunnam's performance of Jax Teller was so convincing, it became difficult for many fans to distinguish the actor from his character. As Looper points out, Hunnam brought a "raw mix of rough-and-tumble sensuality, macho posturing, and savvy intellect" to Jax.
This well-rounded character was a crucial part of Sons of Anarchy's success. Hunnam was well aware of this, and he has said that he lived like Jax during the show's run even when he wasn't on set.
Hunnam lived in flannel shirts for seven years. He also ditched his car and opted for a motorcycle. It was the exact same make and model as the one Jax drove in SOA. The actor also says he spent a lot of time with real-life bikers and would occasionally act "like a maniac."
Hunnam still owns his Harley. However, he said in 2017 that he finally put the character of Jax Teller "to bed" after going through a "personal process of saying goodbye."
'Sons of Anarchy' saved Charlie Hunnam from becoming a real-life bully
According to Esquire, Hunnam admitted to having a violent childhood. He says he got picked on, got into a lot of fights, and was even "severely beaten" a few times.
This led to Hunnam learning how to fight and do martial arts training. However, he almost took things too far and "developed this tendency to carry [belligerence] into every room." He eventually realized he was becoming like his father with a "gangster aura."
"A lot of people who have come into contact with violence and felt victimized in their childhood will grow into a person who perpetuates that cycle and themselves becomes a bully," says Hunnam.
Hunnam says he exorcised his fears by playing a "macho dude on screen." But, this also bled into his perception of himself in real life. He wasn't really a bully, but he identified with having the respect of the men in his circle.
Hunnam eventually realized that all of that is "just a bunch of nonsense" because now he knows who he really is.