'Sons of Anarchy' Star Charlie Hunnam Once Went Full Jax Teller-Mode When Someone Broke Into His House
For seven seasons, Sons of Anarchy star Charlie Hunnam was fully committed to his character, Jax Teller. Off-screen, Hunnam would constantly wear flannel shirts and sometimes get into trouble. He also refused to get into a car. Instead, he drove a Harley exactly like the one his character drove on the FX series. And when burglars broke into his house, Hunnam went into full Jax Teller mode instead of calling the cops.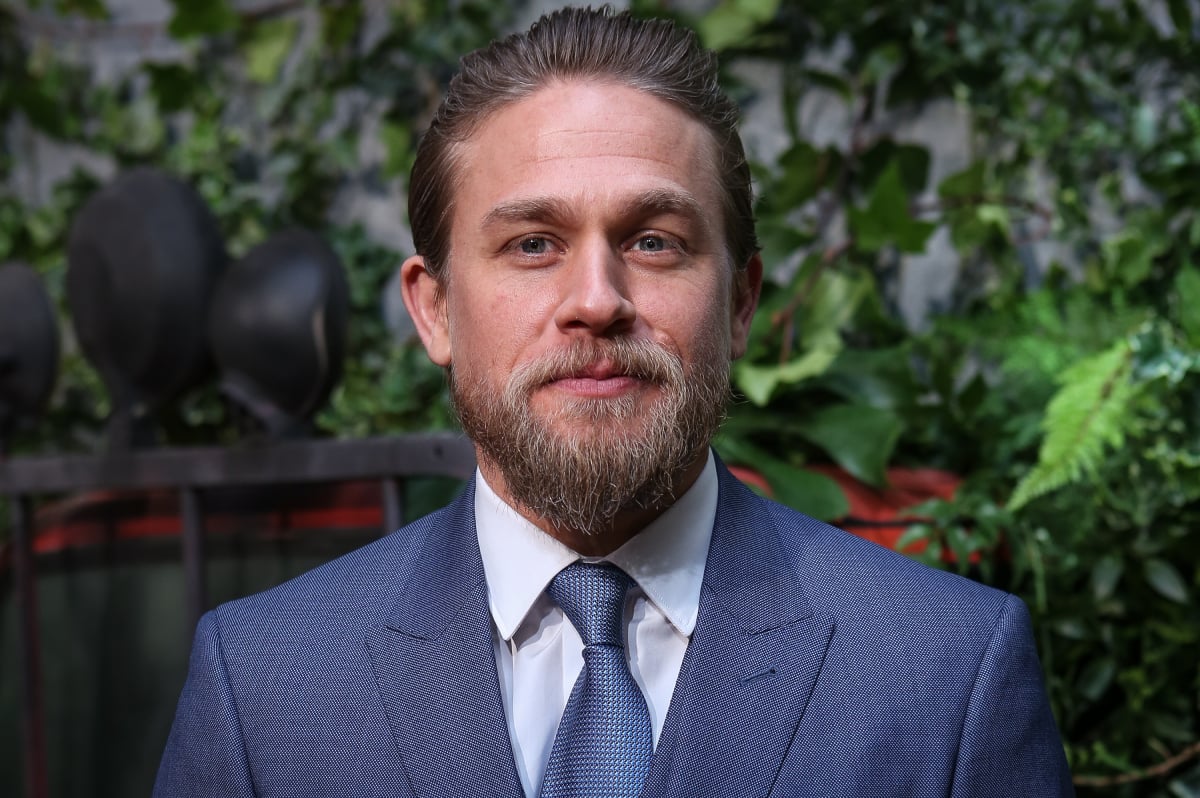 Charlie Hunnam admits he's not as tough as Jax Teller
When Sons of Anarchy came to an end in 2014, Hunnam admitted that he's not like Jax in real life. The actor told Cosmopolitan that he's played a lot of tough guys and violent characters. But, he insists he's "not like that at all." In fact, Hunnam claims he's quite the opposite of Jax. He described himself as a "hippie."
"I'm a hippie who smiles a lot and is pretty relaxed. I've often had an escape fantasy that I would go out into the woods by myself for a year or two and discover who I am and what life is about," Hunnam revealed.
Instead of spending his time in a biker gang shooting guns, Hunnam says he loves to "get loose" by making ice cream. The actor says he can't make it that often because he will eat the whole thing. But when he does make ice cream, he goes all out. Hunnam says that he likes to make double-dark chocolate, and he puts in "twice the chocolate."
The 'Sons of Anarchy' alum had to fight burglars twice to protect his girlfriend
During an appearance on Conan in 2013, Hunnam revealed that he has been the victim of burglars twice. He explained that the first time someone tried to break-in, it was on a Tuesday morning.
Hunnam said he watched the guy try to get into the house after ripping his garage door open. The only weapon he had in the house was a baseball bat, which he grabbed to "see what's gonna happen."
Hunnam explained that he worked hard for what he has, and he lives with his longtime girlfriend Morgana McNelis. The actor wasn't going to back down, he was going to protect what's important.
Hunnam says he went outside with the bat, and the burglar came around the corner and stopped cold.
"So we got business motherf**ker?" Hunnam yelled.
The actor said it was annoying because he and the burglar "didn't have business." The thief casually turned to leave, and Hunnam wondered why he wasn't running. The actor screamed at the burglar, telling him to run. Hunnam says he learned a lot from that encounter, and did things differently "the next time."
Charlie Hunnam armed himself to prepare for the next intruder
Hunnam says that after the first attempted break-in, he made it his business to "arm" himself. As Conan pointed out, the baseball bat was good. But, he wanted to "take it up a notch." Hunnam explained that he started accumulating different items when he saw something he liked. He says he found some interesting things at swap meets.
"I got a hatchet, I have a samurai sword, but I also have a machete," Hunnam revealed. "But, it's kind of old and rusted."
Still, the machete works just fine, and Hunnam says he has one weapon in each room of the house. It's all about preparation, and the actor admitted his biggest fear is to have a break-in while he's in the shower. He explained that it's difficult to be a "formidable" opponent when you are wet and naked.
The second burglary attempt happened at three in the morning when Hunnam was learning his lines. He says his cat saw something and ran off, which alerted him to an intruder. Hunnam grabbed his machete and walked out of the bedroom. When the burglar saw him, he quickly left the house.
All seven seasons of Sons of Anarchy are available to stream on Hulu.