'Sons of Anarchy' Star Charlie Hunnam Reveals His Favorite Member of the Royal Family
Who would have thought Charlie Hunnam is such a big fan of the royals? The Sons of Anarchy alum has lived in the spotlight for the past two decades, building quite a career for himself on the big and small screens. With Hunnam set to appear in a brand new series, Shantaram, he recently revealed some interesting things about his personal life — including which member of the royal family is his favorite.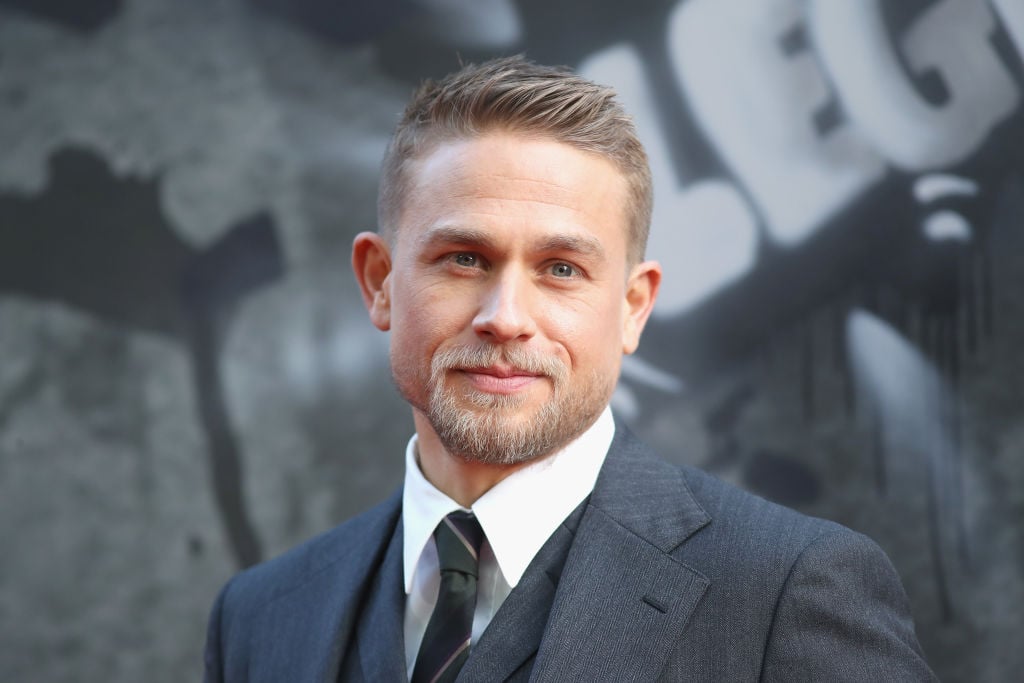 Who is Charlie Hunnam's favorite all-time royal?
Hunnam dished on which member of the royal family is his favorite while promoting his film, King Arthur: The Legend of the Sword, in which he plays one of Britain's most iconic kings of all time.
While Hunnam would love to be King Arthur in real life, there is one member of the royal family he fancies above the rest. According to Buzz Feed, Hunnam is a big fan of Prince Philip because of his sense of humor.
"I think Prince Philip's always good for a laugh," Hunnam shared.
Considering everything Philip has gone through over the past few years, Hunnam is not wrong. Earlier this year, for example, Philip made headlines after crashing his car and subsequently giving up his driver's license.
That said, Philip is now retired from his royal duties, so it might be a while before Hunnam sees him return to action.
Hunnam talks about playing King Arthur
In the same interview, Hunnam opened up about playing King Arthur and the challenges he faced in the project.
For Charlie Hunnam and the rest of the crew, getting the right tone for the movie was easily the most difficult part of the film. Going into production, director Guy Ritchie wanted to create a more serious rendition of the iconic character.
But once filming started, everyone was having so much fun on the set that a somber tone was not the way to go. So instead, they switched gears and ended up doing something much lighter.
"Guy and I just decided, listen, if we're having fun together and making each other laugh then this is going to be the right tone for the film, and hopefully the audience will laugh and it will make them laugh a little bit too. I think it inevitably, because it's a Guy Ritchie film, was going to end up in that territory," Hunnam stated.
Hunnam added that in real life, he would never in a million years want to be a part of the royal family. At the end of the day, the actor does not want that kind of responsibility. Given how the royals are currently dealing with a few scandals of their own, that's a perfectly reasonable stance to take.
What is Charlie Hunnam's secret talent?
Apart from the royals and King Arthur, Hunnam was also asked if he had a secret talent. The actor revealed that he once knew how to do a little breakdancing, including holding one of his legs and jumping through it with the other one.
While we would love to see Charlie Hunnam bust this out, he admitted that it has been a long time since he has tried the move.
Speaking of dance moves, the Sons of Anarchy star added that his favorite move on the dance floor is easily the Running Man. But once again, he refused to show off his skills, though we have no reason to doubt him.
What's next for Hunnam?
Apart from his new series on television, Hunnam is currently waiting for the release of his new film with Ritchie called The Gentlemen. We are only a few months away from the movie's theatrical release, and Ritchie recently released promotional posters showing Hunnam in action.
The image features Hunnam rocking a three-piece suit and a pair of glasses — and we have to say he is looking very dapper. Fans may always remember Hunnam for playing the biker gang leader Jax Teller on Sons of Anarchy, but this new look suits him well.
Hunnam plays the part of Raymond in the film, the right-hand man of a gangster named Mickey Pearson (Matthew McConaughey). Mickey earned a fortune selling marijuana in London and is now looking to get out of the hustle.
Although Hunnam's previous work with Ritchie has not been well received, he jumped at the chance to work with him one more time. There is no telling if The Gentleman will be a hit, but we cannot wait to see Hunnam return to action.
Fans can watch Charlie Hunnam on the big screens when The Gentlemen hits theaters on January 24, 2020.