'Sons Of Anarchy' Star Charlie Hunnam Reveals Why Sex Scenes Are So Awkward
From the small screens to the large, Sons of Anarchy star Charlie Hunnam is no stranger to sex scenes. Hunnam has shed his clothes on more than one occasion over the course of his career, but that does not mean he enjoys showing off his sculpted abs. In a recent interview, Hunnam opened up about performing sex scenes in front of the camera and revealed why these intimate moments are so awkward.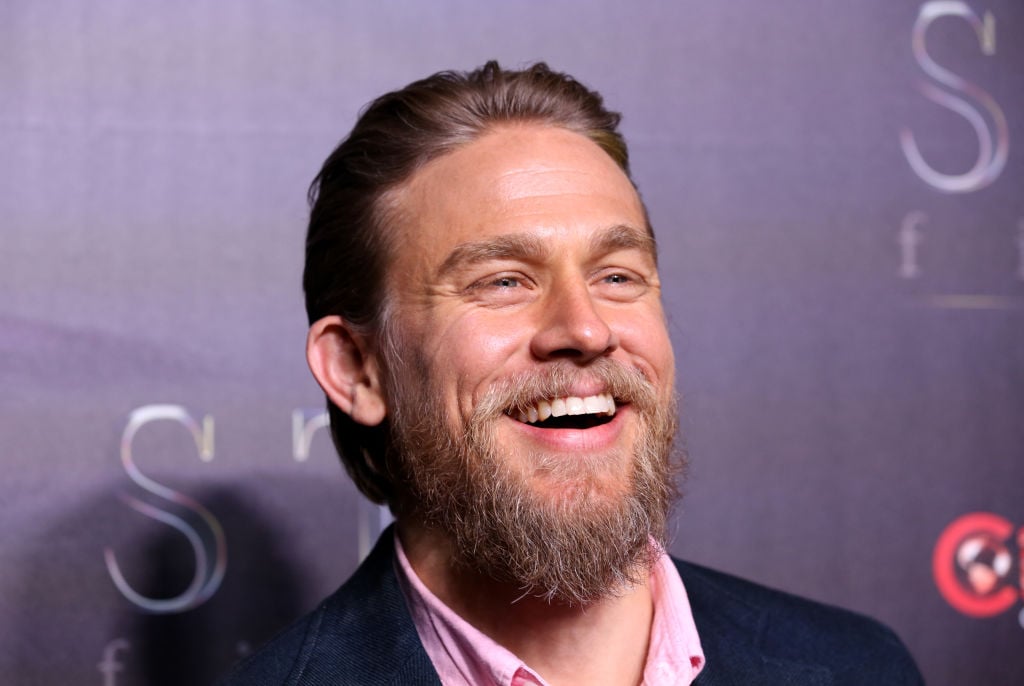 Charlie Hunnam dishes on sex scenes
In an interview with Elle in 2017, Hunnam explained exactly what it is like getting busy under the sheets for the camera. The actor revealed that he always tries to be sensitive in the moment and that there are clear boundaries they never cross. He also understands that being intimate with another actress is not something his longtime girlfriend, Morgana McNelis, enjoys watching.
"It's a delicate balance to strike—to be emotionally open enough to have an experience that feels honest between two people but also maintain that it's just for the film. It's not my favorite thing to do," Hunnam shared.
Charlie Hunnam also noted that he is a huge germophobe. The Sons of Anarchy star has been afraid of germs since he was a kid and admitted that does not like to kiss anyone aside from his girlfriend.
Hunnam's fear of germs stems from an incident in his hometown, where a parasite was infecting children and turning them blind. The actor's school educated everyone on the importance of being clean, and the whole situation terrified Hunnam.
Inside Hunnam's 'Sons of Anarchy' days
While Hunnam has been making a name for himself on the big screens, he rose to fame playing the part of Jax Teller on Kurt Sutter's Sons of Anarchy. Being the lead in a hit TV show, Hunnam had to get naked in front of the cameras fairly frequently.
In fact, Paris Barclay, one of the directors on the show, revealed that they intentionally shot Charlie Hunnam's butt whenever they had a chance — which might be why the series was so popular.
Speaking of Hunnam's sex scenes, Barclay praised the actor for his fearless attitude towards intimate moments. Barclay revealed that Hunnam was never shy about showing off his body and always made sure the other actress in the scene was comfortable.
The director also explained how there are strict rules against showing certain body parts on television, including side-breast and nipples. This is one reason why Hunnam's rear end was so prominently displayed of the shows, not that fans ever complained.
Hunnam turns down 'Fifty Shades of Grey'
Towards the end of Sons of Anarchy, Charlie Hunnam was given a lucrative opportunity when producers cast him to play Christian Grey in the Fifty Shades of Grey franchise. With everything fans had seen on SOA, they were understandably excited about seeing Hunnam take on the erotic role on the big screens. But Hunnam was forced to back out weeks before the start of production because of multiple scheduling conflicts. At the time, Hunnam was working on the final season of SOA and had already committed to playing a part in Guillermo del Toro's movie, Crimson Peak.
Jamie Dornan was cast to replace Hunnam as the lead in the film and went on to play the character in the next two movies in the franchise. Although Dornan did a good job with the part, fans cannot help but think about how the movies would have been different if Hunnam had stayed on.
While it has been several years since Charlie Hunnam turned down the role, the actor recently admitted that he still has not watched the movies. That said, Hunnam does not regret his decision to back out of the job, a move that was really out of his hands.
What about Hunnam's real sex life?
Hunnam clearly does not enjoy performing intimate scenes for entertainment purposes, but his real sex life is a different story. In an interview in 2017, Hunnam admitted that he uses sex as a means to stay fit. Although sex alone will not get you a toned body like Hunnam, it is something that helps in overall fitness.
For Charlie Hunnam, he also runs, swims, hikes, jump ropes, lift weights, and does Brazilian jiu-jitsu on a regular basis — all of which helps keep him in impeccable shape.