Sony Confirms 'God of War,' 'Horizon,' and 'Gran Turismo' TV Shows
Sony revealed via an investor briefing that it has plans to adapt 'God of War,' 'Horizon,' and 'Gran Turismo' games for TV.
Three more beloved video game series are getting the adaptation treatment. On May 26, Sony confirmed plans to develop God of War, Horizon, and Gran Turismo TV shows, adding to the list of several projects in the works at PlayStation Productions. Here's what we've learned about the shows so far.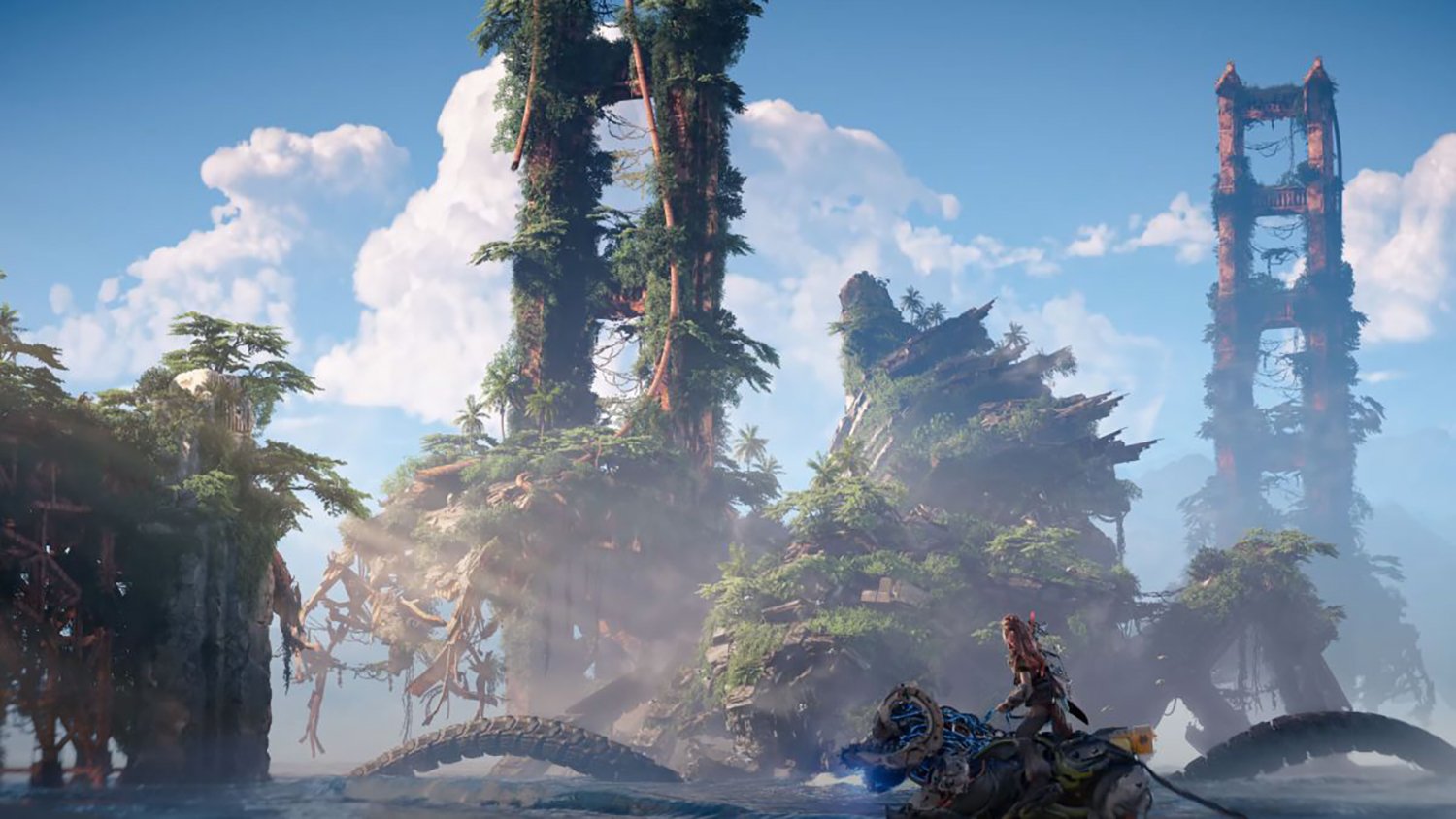 Sony launched PlayStation Productions in 2019 to adapt video games for film and TV
The new video game TV shows are part of Sony's larger plan to expand its IPs to other media. The company launched PlayStation Productions in 2019, a production studio dedicated to adapting popular PlayStation games for film and TV. Speaking to The Hollywood Reporter at the time, SIE Worldwide Studios chairman Shawn Layden revealed that Sony took inspiration from Marvel adapting its comic books.
"We've got 25 years of game development experience, and that's created 25 years of great games, franchises, and stories," Layden added. "We feel that now is a good time to look at other media opportunities across streaming or film or television to give our worlds life in another spectrum."
PlayStation Productions released its first theatrical film, Uncharted, back in February. The Tom Holland and Mark Wahlberg starrer has since grossed $400 million worldwide (per Forbes) and topped the VOD charts upon its digital release in late April. Because of its success, Sony has already dubbed Uncharted a film franchise and sparked rumors of a sequel.
'God of War,' 'Horizon,' and 'Gran Turismo' TV shows will be released on various streaming platforms
Sony head Jim Ryan revealed during an investor Q&A on May 26 (per IGN) that three more PlayStation TV shows are in development. The first is God of War, which was rumored back in March as Amazon Prime Video reportedly negotiated a deal with Sony. Ryan has now confirmed that a God of War TV show will launch on Amazon Prime. However, he did not share a projected release window.
Ryan also mentioned the Horizon games, which consist of Horizon Zero Dawn and the recently-released Horizon Forbidden West. Sony plans to release a Horizon TV show on Netflix, but again, a release window was not shared.
Finally, Ryan confirmed a Gran Turismo TV show. However, the project is not yet attached to any streaming service or network.
PlayStation Productions has plenty of source material to work with for all three projects. God of War, which follows the Spartan warrior Kratos, has eight main installments. The 2018 reboot received several Game of the Year Awards. Meanwhile, the Horizon duo tells a rich story about a huntress named Aloy and her journey across a post-apocalyptic Western U.S. Gran Turismo, a racing franchise with seven main games, might need to get creative with its TV show, as it doesn't have much of a story.
'The Last of Us' will likely hit TV screens next year
PlayStation Productions has many projects in the works. However, the one closest to release seems to be HBO's The Last of Us TV show. Starring Pedro Pascal and Bella Ramsey, the project is currently in the middle of filming in Canada. The Last of Us was previously rumored for release in 2022, but an HBO representative told Deadline earlier this year that it likely won't premiere until 2023.
Stay tuned to Showbiz Cheat Sheet for more updates on the God of War, Horizon, and Gran Turismo TV shows.