How Many Tattoos Does 'One Tree Hill' Star Sophia Bush Have?
One Tree Hill star Sophia Bush has several tattoos, but many people might not notice at first glance. That's because she received most of them in white ink. During an episode of her One Tree Hill rewatch podcast with Hilarie Burton Morgan and Bethany Joy Lenz, Drama Queens, the actor discussed her tattoos and shared the story of her first ink. How many tattoos does Bush have in total?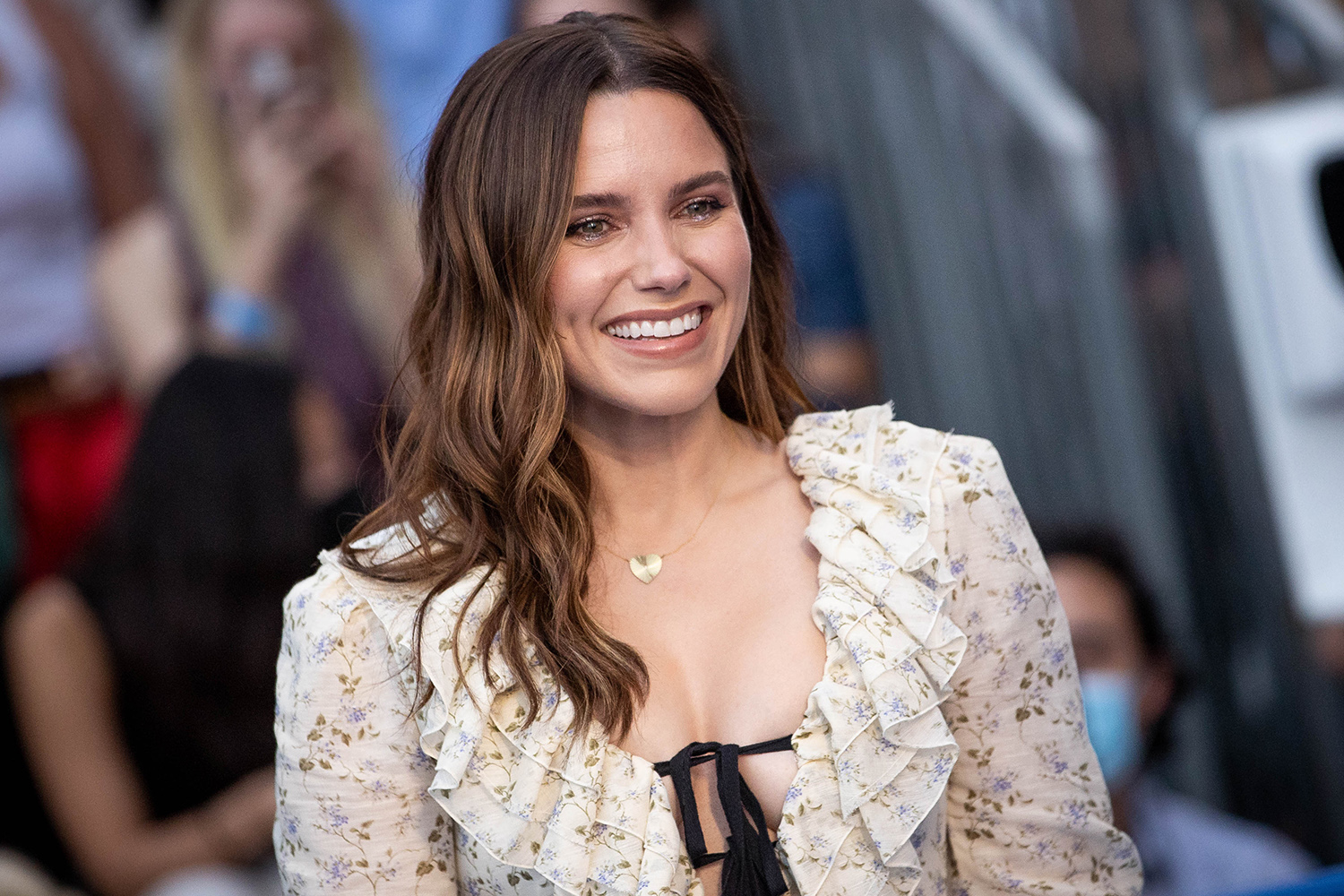 Sophia Bush told the story of her first tattoo on 'Drama Queens'
Drama Queens' Aug. 23 episode analyzed One Tree Hill Season 1 Episode 9, in which character Lucas Scott (played by Chad Michael Murray) received a tattoo. In the spirit of the topic, the Drama Queens hosts shared some of their own tattoo stories. For Bush, her first tattoo appointment came when she was 23 years old.
"You guys, I love Goldie Hawn so much," she explained. "I was closing a personal chapter in my life at the time."
The False Positive star didn't elaborate on the "chapter" she closed. However, at the time, she had just ended her marriage with Murray. The One Tree Hill co-stars separated five months after their wedding.
Bush continued on to say that she read Hawn's 2005 memoir, A Lotus Grows in the Mud, and it "changed my life." The Overboard actor's book told stories about the various people Hawn met in her life.
Bush did not reveal what the tattoo was, but she did note that she received it in Los Angeles "at the Shamrock on Sunset."
"I got my next couple [tattoos] in Wilmington, [North Carolina]," she added. "Yeah, man, I just kind of racked them up ever since."
Sophia Bush has gotten six more tattoos since then
In total, Bush has seven tattoos, as she revealed during the podcast. However, many people don't notice them at first because six of them are in white ink. According to Bush, the white ink is easier to cover up.
The Chicago P.D. star hasn't publicly shown off all her tattoos, but she has posted a few on social media. For example, in 2017, she celebrated her birthday by getting part of the Voyager Golden Record on her forearm, as Refinery29 reported.
Bush received matching ink with her best friends, Ruthie Linsday and Jedidiah Jenkins. According to Refinery29, the tattoos serve as a reminder that the three friends would never find themselves truly alone.
Some of her tattoos relate to social justice topics
Years earlier, in 2013, Bush commemorated another tattoo with a post on Instagram, as seen above. This time, she went to Speakeasy Custom Tattoo in Chicago, according to the Chicago Tribune. She received a white equal sign on her finger to represent equal marriage rights.
"The pride is a rainbow. This fight matters. I am so grateful to love, be loved, and witness the love of others. And our love is the same love. Macklemore on repeat today," she wrote in the caption.
In 2012, Bush also wore a temporary forearm tattoo at the Do Something Awards, Refinery29 noted. The ink showed the Triangle of Freedom in honor of the Invisible Children Uganda charity.