Sophia Lucia Got Candid About 'Dance Moms' Alum Abby Lee Miller; 'I Don't Owe You My Career'
Though Sophia Lucia was only on a few episodes of Dance Moms, she certainly made an impression during her time on the show. Prior to guest starring on the hit Lifetime reality TV show, Lucia was already well-established in the dance world. Despite her young age, she held the world record for most consecutive pirouettes and Abby Lee Miller was thrilled to work with her.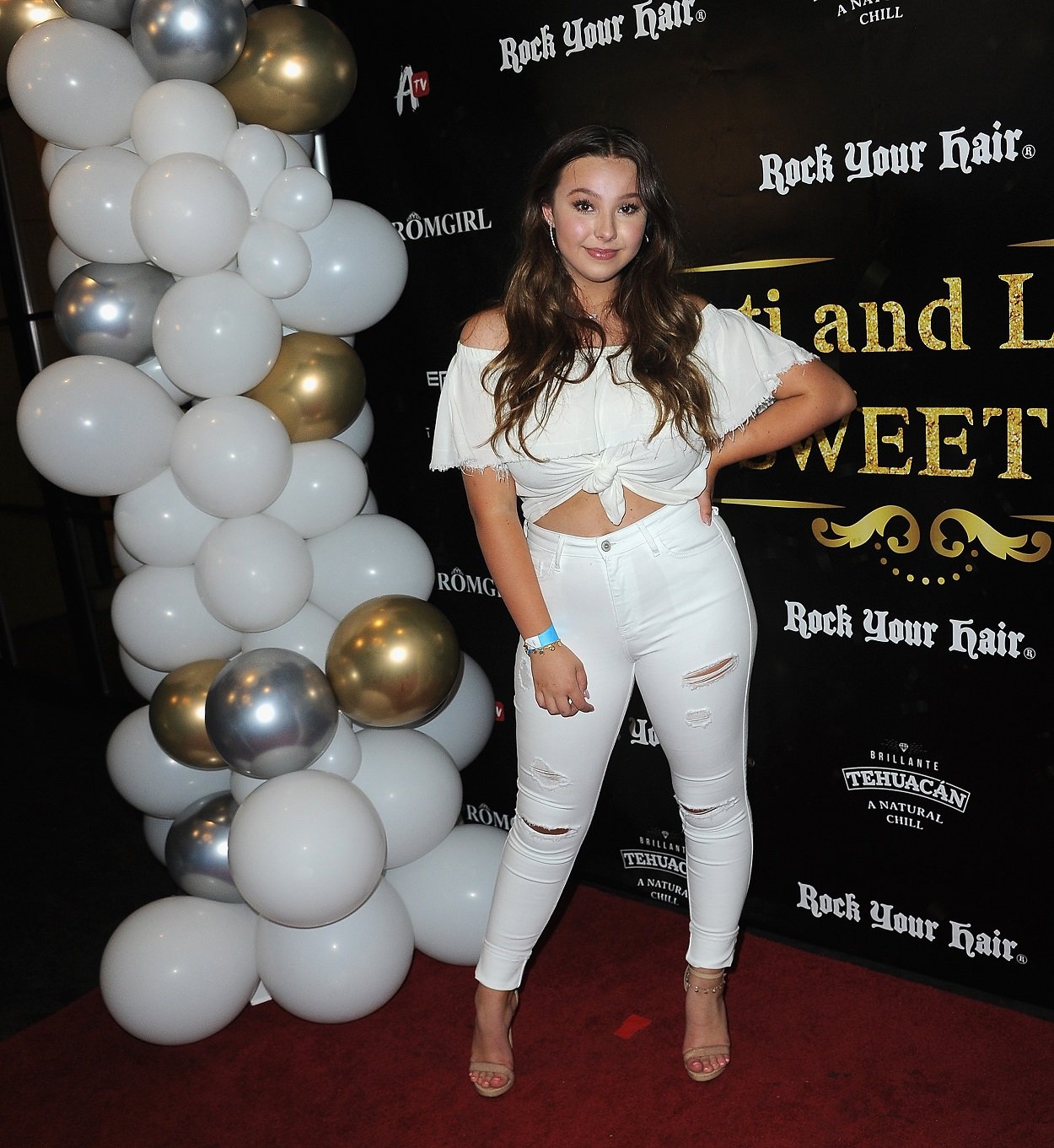 Lucia started off her tenure on Dance Moms as a part of a replacement team when the Junior Elite Competition Team chose to boycott Miller and refused to come to class. However, when the replacement team disbanded, Lucia was invited to come and dance with the ALDC. Thanks to her performances, she was able to wow the judges and quickly became one of Miller's favorite dancers. In fact, Miller even put down her golden girl, Maddie Ziegler, in order to champion Lucia.
Sophia Lucia was one of the most memorable 'Dance Moms' guest stars
But Lucia's time on Dance Moms was very short and she was in a total of only five episodes. After her grandfather experienced a heart attack, she and her mom exited the show to be supportive of him. Still, despite her brief tenure, her fans still question her about what it was really like to be on the reality TV show to this day.
Recently, the dancer did a Q&A on Instagram live and she answered a few questions about her time on Dance Moms. Lucia was quick to point out that a lot of the drama was created or heightened for the sake of the show. Furthermore, she added that if the show wasn't intense or dramatic, it never would have received the popularity that it did.
The world record holder got candid about her time at the ALDC
"It's a reality TV show which means it's not real," Lucia shared about Dance Moms. "There's so many things that have to go into it. People have to make it interesting to watch, you know. If there was no drama, if Abby was never mean on the show, would you really have watched Dance Moms? No. You didn't watch Dance Moms for the dance, you watched Dance Moms for the drama. Umm 'cause what was put on the show was not real dance training."
And what did Lucia have to say about Miller? The dancer shared that Miller was sweet to her during her time on Dance Moms. However, she also shared that she can't speak to her character today because they are not in contact and she hasn't seen the dance teacher in years. Despite that, Miller has reached out to Lucia a few times on Instagram asking for favors.
Lucia on her relationship with Abby Lee Miller today
"I haven't seen her in years and she's never done anything to me except for DM me like criticizing the posts that I have on my feed umm or wanting something from me after she's criticized me," Lucia shared when she was questioned about her current relationship with Miller. "And I have screenshots. So lovely, And I'm like, I don't owe you my career."
It's pretty absurd that Miller was insinuating that Lucia's success is all thanks to her. But, somehow, we doubt fans of Dance Moms will be too surprised to lean that Miller made such bold claims.