Sophie Turner Feels Like Joe Jonas Is 'Way Above' Her League
Actress Sophie Turner still can't get over she's with her husband, Joe Jonas. In an interview with Elle published in March 2020, she talked about Jonas, their marriage, and how they met, sharing she still feels like Jonas is "way above" her league.
Sophie Turner feels "really lucky" to be with her husband, Joe Jonas. 
The Game of Thrones actress, who is reportedly pregnant with the couple's first child, will next star in the Quibi series, Survive. Ahead of the show's April 2020 premiere, the 24-year-old actress spoke with Elle magazine during a cover story for their April 2020 issue where she touched on meeting Jonas, their marriage, and her acting career.
They got married twice in 2019
Turner and Jonas have been together for more than three years. They got engaged on their first anniversary and surprised fans by getting married on May 1, 2019, in Las Vegas, Nev., for legal purposes ahead of an international destination wedding.
Following the Billboard Music Awards, they went to A Little White Wedding Chapel to exchange vows where an Elvis impersonator officiated the ceremony while the DJ, Diplo, broadcast it live from his phone for which he later apologized. A few months later, Turner and Jonas had a second, more private and formal ceremony in the South of France.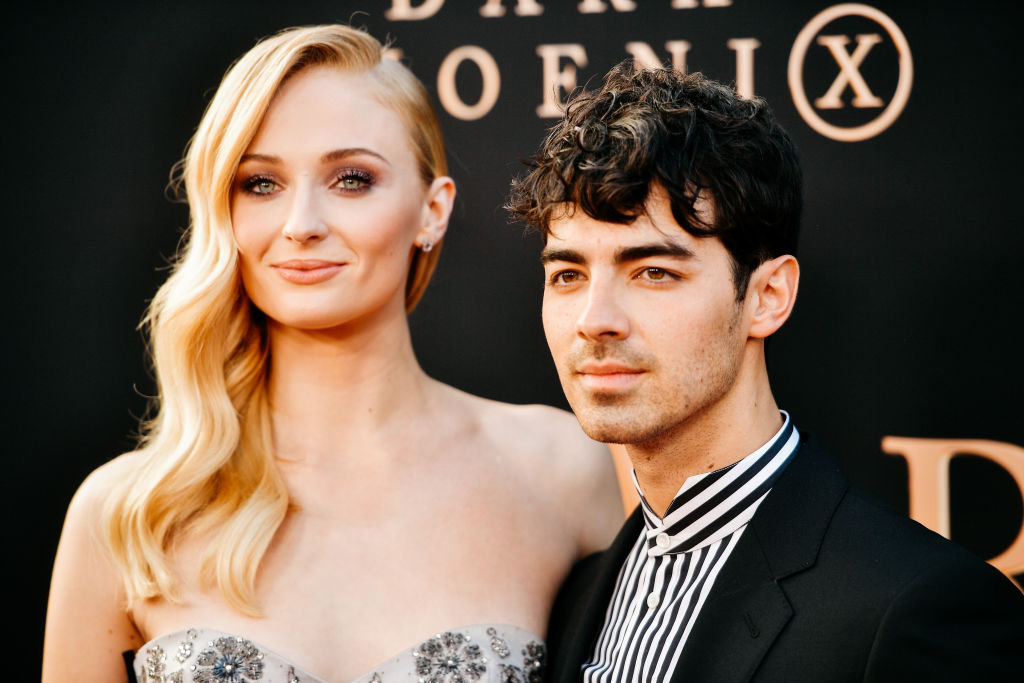 Turner feels like Jonas is out of her league
Turner still can't get over her luck that she's with Jonas. 
"With Joe, I always felt like I was the one who was punching, like, way above my league. And I still feel like that," she told the publication. "He's so handsome, talented, funny, charismatic." 
She continued, saying how lucky she feels. "I'm really lucky to be with him and have someone like him want to be around me and spend time with me."
Sophie Turner and Joe Jonas first met at a bar where they 'talked for hours'
In the same interview, Turner recalled how she and Jonas were brought together. A producer on a movie she'd been filming in 2016, who at one time lived next door to the Jonas Brothers, told her she'd get along well with Jonas.
As fate would have it, she went to a meeting her future husband's agent happened to be in, who told her the same thing. So, the two met up at a "local sh***y bar, dirty with great music and people throwing up everywhere," Turner recalled. 
She brought along some of her guy friends she called "rugby boys" to keep her safe, while Jonas, sans security, brought one friend. While they showed up in groups, Turner recalled breaking off from the group to have a long conversation with Jonas. 
"I remember the two of us spending only a couple of minutes on the dance floor, and then we just found a space far in the corner and we just talked," Turner remembered of their first meeting. "We talked for hours, and hours, and hours. And I was, like, not bored. It wasn't contrived. It wasn't small talk—it was just so easy. And soon we were, like, inseparable. I went on tour with him."
And, as they say, the rest is history. Turner and Jonas continue to live their lives in marital bliss moving forward with their acting and music careers while the world waits for them to confirm or deny the baby rumors.