Sophie Turner 'Hated' the Jonas Brothers and Thought Joe Jonas 'Would Be Such a D*ck' When They Met
Sophie Turner had some low expectations about Joe Jonas when they first met but she couldn't have been more wrong.
Sophie Turner and Joe Jonas share a love story that fans can't get enough of but, if Turner had let her first impression of Jonas guide her, they might not have ever gotten together. In the April 2020 issue of Elle, Turner shares how she thought Jonas "would be such a d*ck," but she took a chance and it paid off (he's not a d*ck at all!).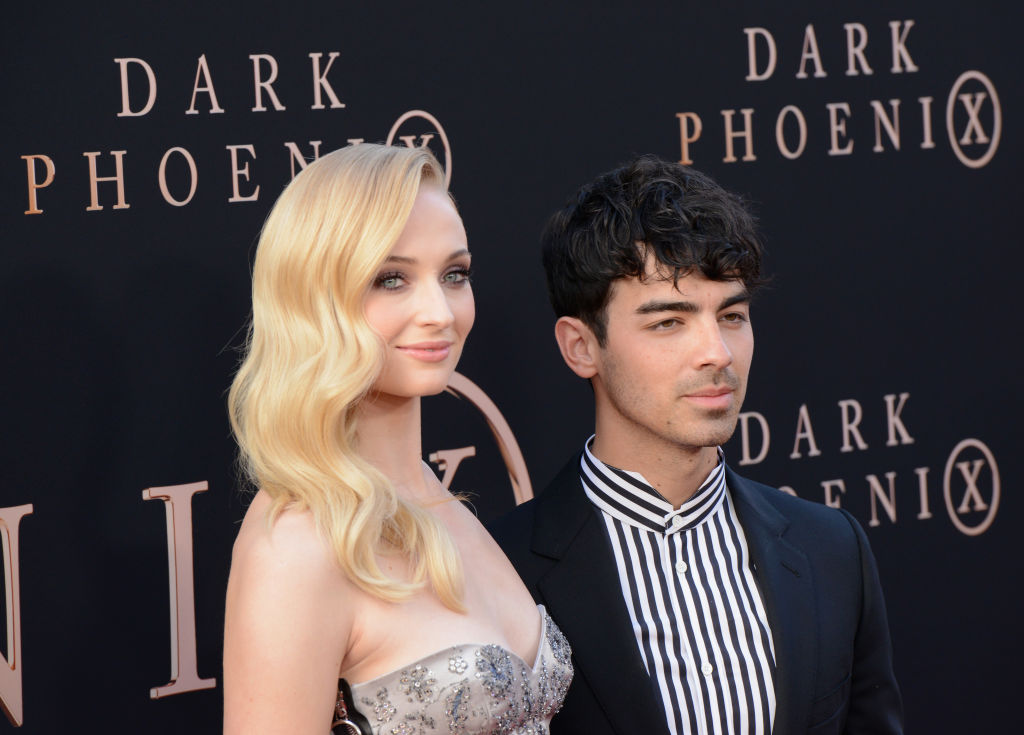 Turner had some negative ideas about the Jonas Brothers
Long before Turner and Jonas met, the actress had a pretty negative opinion of the Jonas Brothers — she hated them!
She explained in her interview with Elle how she felt the Jonas Brothers were responsible for breaking up her favorite band at the time.
"My friends and I were not Jonas Brothers fans," she confessed. "There was this band in the UK called Busted. They had a hit called 'Year 3000.' It was amazing, and we were huge Busted fans. Then the Jonas Brothers covered the song and made it massive. And Busted broke up. We thought it was all the Jonas Brothers' fault. So, we hated them."  
Turner's first impression of Jonas isn't what fans expect
It's hard to believe that Jonas would be anything but nice, but Turner had an expectation before she met him that he might be a "d*ck" because he is famous.
"I expected him to show up with security and everything. I thought he would be such a d*ck," Turner shared. "I took all my guy friends with me to meet him, because in the back of my mind I was worried he could be a catfish, or… I don't know what. I just wanted my guy friends with me. I had my rugby boys. I was safe."
She couldn't have been more wrong about him, however, and the two clicked immediately. The rest, as they say, is history.
"The best thing was that he didn't bring security," Turner explained, adding, "He brought a friend and they drank just as hard as the rest of us. I remember us two spending only a couple of minutes on the dance floor, and then we found a space in the far corner and we just talked."
She continued: "We talked for hours, and hours, and hours. And I wasn't bored. It wasn't contrived, it wasn't small talk — it was just so easy. Soon, we were inseparable. And then I went on tour with him."
Turner loves being married
Turner and Jonas dated for three years before their Vegas wedding in May 2019 (and a second wedding in France). She's a big fan of married life, saying she feels "lucky" to be with Jonas.
"I feel as though the only thing that's changed for me is having this incredible sense of security," the actress noted. "Just the word 'husband' and the word 'wife' — they solidify the relationship. I love being married. I think it's wonderful. I'm sure we'll have our hiccups, but right now the security and the safety are everything."
She continued gushing about her husband, sharing, "He's so handsome, talented, funny, charismatic. I'm really lucky to be with him and have someone like him want to be around me and spend time with me."