Fans Rally Around Sophie Turner And Joe Jonas After A Devastating Loss
Tragedy happens to everyone. Celebrity newlyweds Sophie Turner and Joe Jonas are fresh off their two wedding ceremonies, but now, they've been brought down by a loss in the family. Here's what happened to the star couple. 
Turner and Jonas have been together since 2016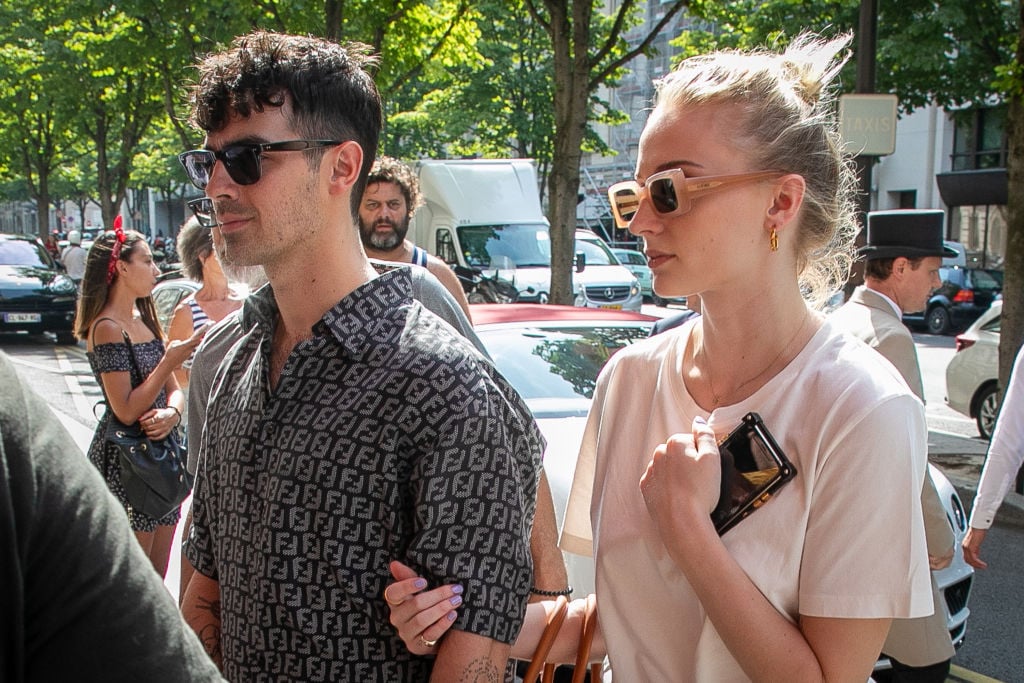 This superstar couple was first spotted together at the MTV EMAs in late 2016. They let fans in on their romance little by little throughout 2017. That same year, they adopted a puppy together, who they named Porky Basquiat. 
Obviously, things were going very well for the Game of Thrones actress and the Jonas Brothers singer. A month later, on Oct. 15, 2017, they announced their engagement via Instagram, naturally.
They recently had a second wedding ceremony in Europe
Given the relaunch of the Jonas Brothers and Turner's thriving acting career, life has been hectic for the couple. Their wedding was in the works for some time, but they surprised fans by getting hitched in Las Vegas on May 2, 2019, after the Billboard Music Awards.
They followed this small ceremony up with a lavish one on June 28, 2019, in France. Photographers were all around, of course, and they were captured arriving in Avignon with Porky in tow. We're assuming their other Alaskan Klee Kai, Waldo, was being taken care of by someone else.
What happened to their dog, Waldo?
After bringing home Waldo in 2017, Jonas and Turner adopted the pup's actual brother, who they named Waldo Picasso, in April 2018. Both of the stars' Instagram pages were soon filled with photos of the adorable dogs.
But sadly, tragedy struck earlier this week. According to TMZ, on Wed. July 24, 2019, Waldo was struck and killed by a car while in the care of a dog walker in New York City. It was reportedly "a freak accident." On Friday, Turner and Jonas reported the incident to the police.
Fans took to social media to share their condolences
It's not a secret that fans love Jonas and Turner. The former has been in the spotlight for many years, with fans growing up listening to his music and watching him on the Disney Channel. And the latter is a blossoming superstar, earning her first Emmy nomination this month.
Given how transparent the couple is on social media, fans knew this was a good place to share their condolences over the death of Waldo. Turner, in particular, has been particularly open about her mental health struggles in the past, and we expect, when the time is right, she'll use this as an opportunity to reveal what she's gone through.
Jonas and Turner were spotted in New York City shortly after
Despite Waldo's passing, life must go on. On July 26, 2019, Jonas was seen filming the music video for the Jonas Brothers single "Only Human," in New York City. Turner was also present, as was Porky, who she kept by her side or in her arms at all times, reports Access. 
The video in question has an '80s look to it. There's an old-fashioned yellow taxi cab in the midst of all of the dancing and singing, while the Jonas Brothers themselves wore some era-specific duds, especially Nick in a very colorful patterned shirt.