Sophie Turner Loves Her J-Sisters Priyanka Chopra and Danielle Jonas: 'We're All One Big Family'
Sophie Turner didn't just marry into a family of brothers when she married Joe Jonas, she also gained a sisterhood with her in-laws' wives. Turner and her 'J Sisters' Priyanka Chopra and Danielle Jonas formed a fast bond and it's something she's super thankful for.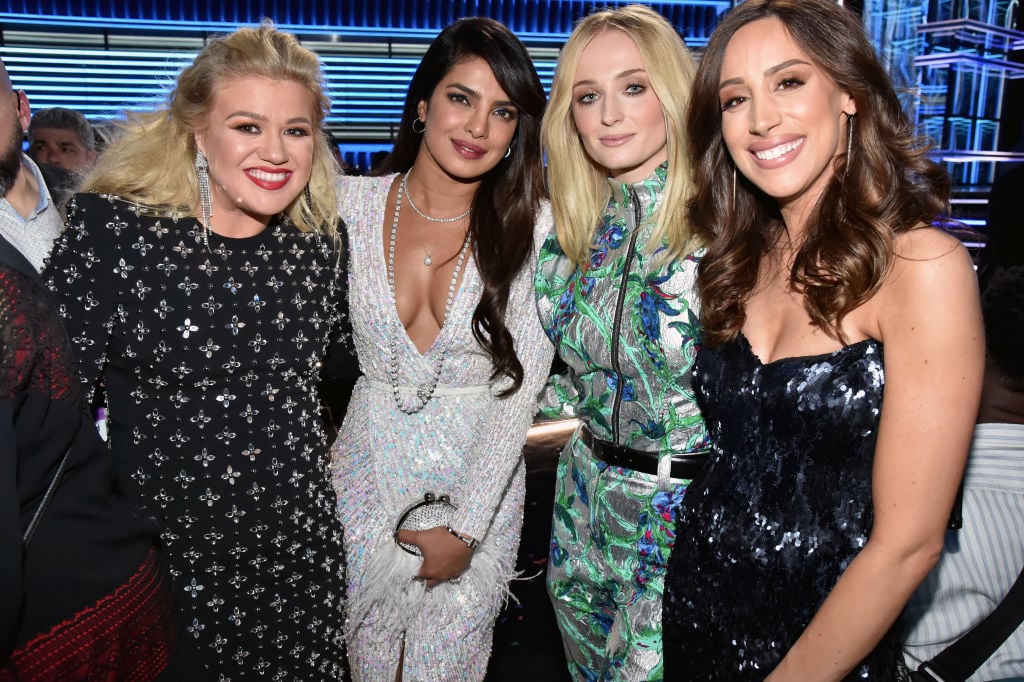 Turner wasn't a Jonas fan at first
Turner and Jonas hit it off when they first met, but she confessed that she actually hated the Jonas Brothers when she was younger. "My friends and I were not Jonas Brothers fans," she shared during an April 2020 interview with Elle magazine.
"There was this band in the UK called Busted," Turner explained. "They had a hit called 'Year 3000.' It was amazing, and we were huge Busted fans. Then the Jonas Brothers covered the song and made it massive. And Busted broke up. We thought it was all the Jonas Brothers' fault. So we hated them."
She may have carried that grudge forward when she met Jonas, as she admitted her first impression of him wasn't great. "I expected him to show up with security and everything. I thought, 'He's gonna be such a d*ck,'" she said of their first date. Turns out he didn't bring security and they clicked as a couple.
Turner loves being married
Turner and Jonas were married in May 2019 in Vegas (and again in the South of France) and she immediately bonded with the other Jonas Brothers' wives. The trio has appeared in two of the brothers' music videos and they're as close as can be.
Turner shared her thoughts on marriage, explaining, "the only thing that's changed for me is having this incredible sense of security. Just the word husband and the word wife — it just solidifies the relationship. I love being married. I think it's wonderful. I'm sure we'll have our hiccups and our different things. But right now, it's like the security and the safety is everything."
Turner and her J Sisters are close
Turner shared what those female relationships mean to her, as she's bonded with her brother-in-laws' wives. "It's also nice to have built-in girlfriends who are actually really cool, who I can hang out with and we can really talk to each other about, like, how crazy the boys' lives are," she said of Chopra and Danielle. "We can relate on so many different levels. It's like, thank God, because you never know [about your in-laws]."
She continued, "With Pri, especially, it's kind of crazy. You have to remind yourself that she's basically had a 20-year career in Bollywood already. She's like the biggest thing in India right now. When we went there for her and Nick's wedding, we were treated like royalty. They worship her over there. It's kinda crazy. But she's just the nicest person, and they live, like, 10 minutes away. And even though Kevin and Danielle live in New Jersey, we see them all the time. It's like we're all one big family, because the boys are best friends."