Sophie Turner Believes Jean Grey Struggles With Mental Health In 'Dark Phoenix'
Sophie Turner is having one hell of a year. From wrapping her eighth and final season of the hit HBO show Game of Thrones and having her beloved character, Sansa Stark, be crowned queen of the North, to marrying singer/songwriter, Joe Jonas, life is moving at a breakneck pace for the 23-year-old actress.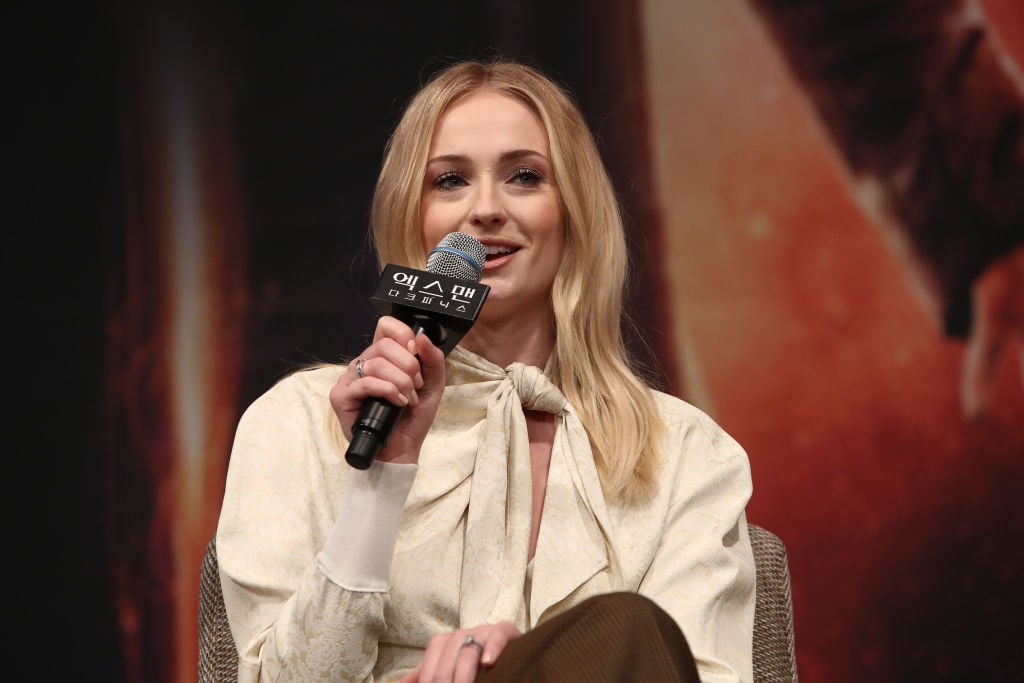 Dark Phoenix
But Turner has no plans to slow down anytime soon. The actress is currently headlining her first blockbuster film, Dark Phoneix, where she plays the role of Jean Grey. But, even with her busy schedule, she took some time to open up about mental health, which is an issue that is near and dear to her heart.
When asked about her upcoming role as Jean Grey, the actress admitted that she saw a lot of underlying mental health issues in the complex character. "There are very clear mental health undertones to it. There's a loss of control over her mind and her powers, representative of schizophrenia, dissociative identity disorder and addiction." the queen of the North said.
Mental health
The actress has been extremely open about her ongoing battle with depression and anxiety. Turner is very passionate about removing the negative stigma that has plagued mental health. She assures fans that talking about mental health openly is a tool that will help people who are struggling get the help that they so desperately need. "The first step to any kind of movement is just to put it out there, talk about it and make it less of a taboo so that people can go and get help and not feel embarrassed to do so." the X-Men: Dark Phoenix star proclaimed in a recent interview with Net-a-Porter.
The 'Game of Thrones' alum admitted that the reason she is so open about her own personal journey is so that she can inspire others to be brave enough to share their own struggles. "People feel so much shame about it, so if, by talking about it, I can even have an impact on one person, that would be awesome," Turner says.
Family
Though Turner has a super strong support system, she admits that people still have trouble understanding her mental health struggles. She admits that her family is incredible, but even they sometimes fail to fully comprehend what she goes through. "My parents are still like, 'Why do you go to therapy?' and I'm like, 'Because I'm depressed, remember?'" the actress says.
The UK way
She admits that the lack of understanding might be something that the United Kingdom struggles with as a whole. "It's a very British thing – that idea you should just get on with it, 'chin up'. Therapy is seen as a bit self-indulgent, a bit soft. But therapy and medication have helped me immeasurably." Turns says firmly. Certainly, this doesn't seem too far off from the "pull yourself up by your bootstraps" mentality that is still pervasive in the US. However, there does seem to be a wave of mental health awareness spreading through the US lately that has yet to make its way over to the UK.
New movie
We're so impressed with the way Turner consistently uses her large platform to shed light on truly important issues. We hope that as she continues to speak out about her own struggles, mental health discussions will become normalized.
Catch Turner in her upcoming movie, Dark Phoenix, which hits theaters June 7.