Sophie Turner Thought Joe Jonas Was 'Catfishing' Her
Joe Jonas and Sophie Turner have been one of Hollywood's most idolized couples since they began dating in 2016. Before they exchanged vows, the Game of Thrones star initially thought she was being "catfished" by the Jonas Brother on their first date.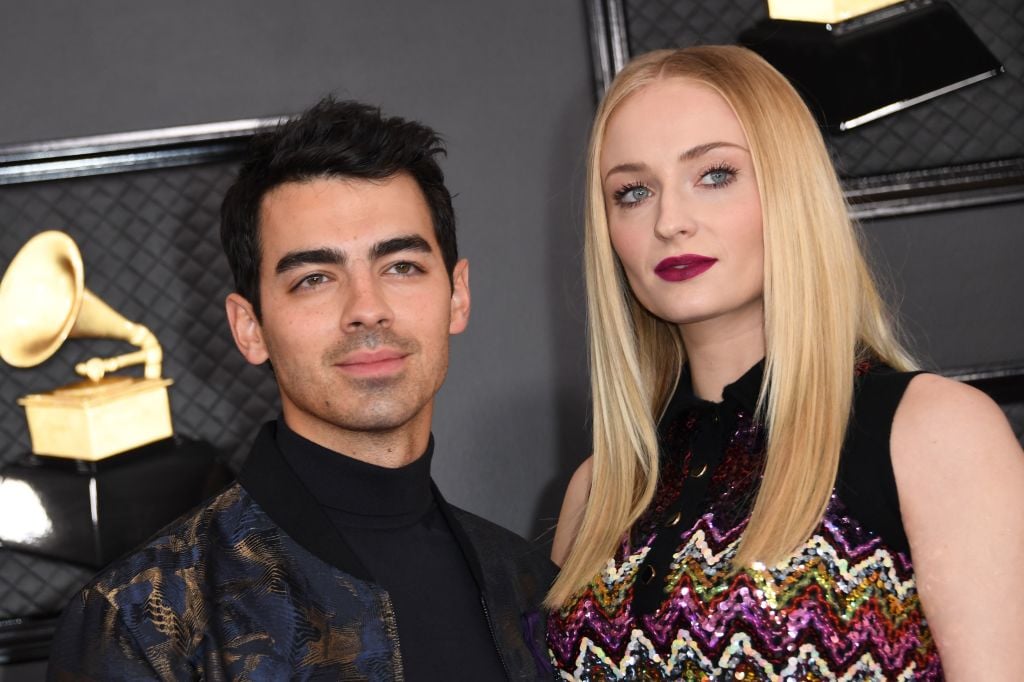 Sophie Turner marries Joe Jonas
On their first dating anniversary, Jonas proposed to Turner with a solitaire pear-cut diamond set on a white gold band. They had two wedding ceremonies — one in Las Vegas on May 1, 2019, where they were married at A Little White Wedding Chapel by an Elvis impersonator.
The second wedding was more formal, almost two months later in the South of France, surrounded by friends and family.
Sophie Turner thought Joe Jonas was 'catfishing' her
Turner revealed how Jonas first asked her to hang out in an interview with Elle. As the Jonas Brothers were touring the United Kingdom, Joe DMed Turner, asking if she wanted to hang out while he was in town. "I was living with my friends in Camden, in a really rough flat— people were always climbing in and out of the windows. When I told my friends, they were like, 'That's hilarious. You have to do it! And you have to text us everything he says,'" Turner explained.
What happened next was the opposite of what Turner thought was going to go down. She said:
I expected him to show up with security and everything. I thought, 'He's gonna be such a d*ck.' I brought all my guy friends with me to meet him, because in the back of my mind I still worried that he could be a catfish—or I don't know what. I just wanted my guy friends with me. I had my rugby boys. I was safe.

Sophie Turner, Elle
Fortunately, the real-life Jonas Brother showed up. They met at a Camden bar that Turner referred to as a "local sh*tty bar with great music." Much to her surprise, Jonas didn't bring security. Instead, he brought a friend who could drink "as hard as the rest of [them]."
Eventually, Turner and Jonas escaped from the dance floor to have a private conversation. She said they spoke for hours and she didn't get bored. Turner pointed out their conversation "wasn't contrived. It wasn't small talk—it was just so easy. And soon we were, like, inseparable."
Turner went on tour with the Jonas Brothers and, as they say, the rest is history.
Sophie Turner is reportedly pregnant
First comes love, then comes marriage — then comes a baby Jonas. Multiple sources have come forward confirming Turner's pregnancy. The couple has yet to confirm the news on social media, but sources close to the family say Turner's due date will be in the middle of summer 2020.
Since the conclusion of Game of Thrones, Turner has been out of the spotlight, leaving many people wondering if she is indeed pregnant. If she is, baby Jonas will join cousins Alena and Valentina Jonas, Kevin and Danielle's daughters.