Sophie Wessex's Pigeon Blood Ruby and Diamond Earrings Pay Homage to Her Royal Role
Sophie Wessex, the wife of King Charles III's youngest brother Prince Edward, is celebrating her 58th birthday on January 20. To mark the occasion, the jewelry experts at UK retailer Steven Stone took a look at the pigeon blood ruby and diamond earrings she wears that pay homage to her royal role.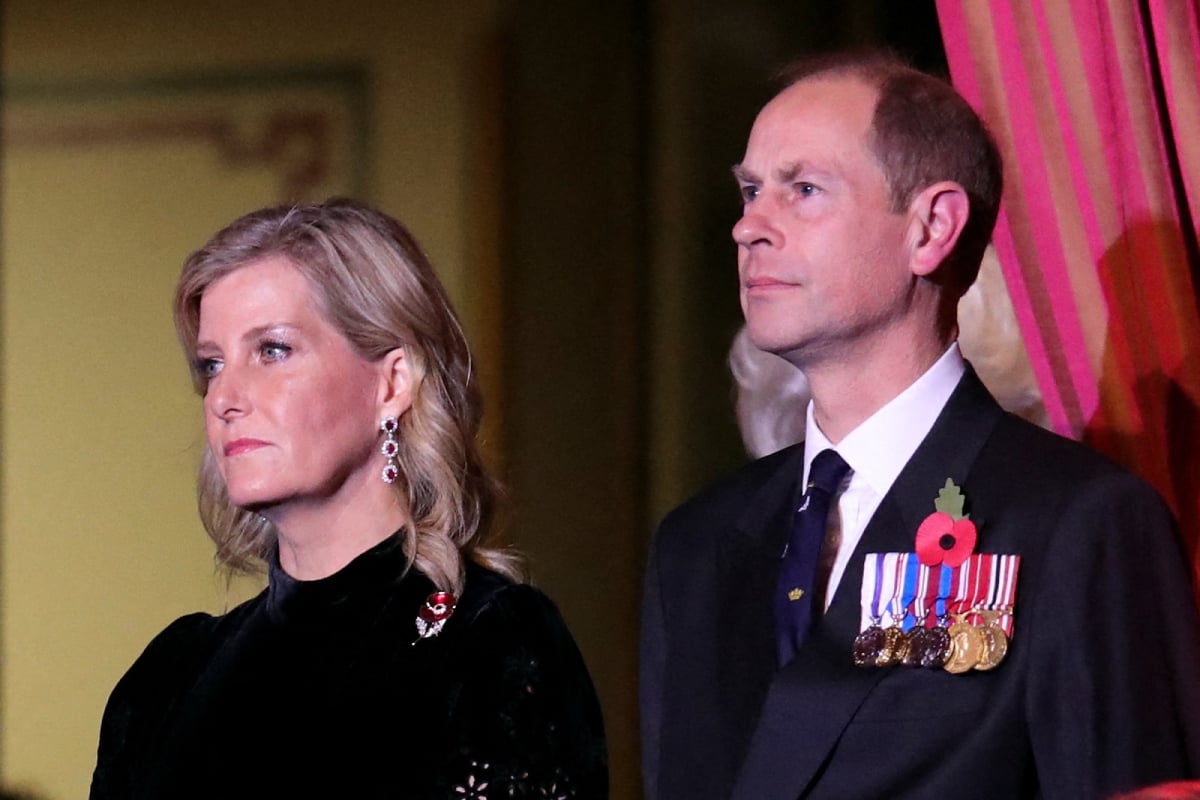 Sophie Wessex's royal role is sometimes recognized but often overlooked
Sophie is a senior working member of the royal family who is heavily committed to her royal duty and her husband. She is believed to have been one of the late Queen Elizabeth II's favorite daughters-in-law and a close confidante, but she's often overlooked when it comes to royals in the public eye.
Sophie and Edward have managed to avoid controversy since their wedding in 1999. They have been two of the most reliable members of the royal family who have represented the monarchy in the United Kingdom and abroad several times each year. She is dedicated to numerous charities on behalf of the monarchy and is considered to be quite popular among the British public.
When Sophie does make a public appearance, she's turned out many retro looks but remains the unsung hero of royal style. 
The Countess' pigeon blood ruby and diamond earrings pay homage to her her royal role
Sophie attended the Festival of Remembrance on November 12, 2022, which commemorated the service and sacrifice of servicemen and women while marking the 40th anniversary of the Falklands war.
She chose an elegant look for the evening that included a lace dress with sheer black tights and black block heels. But, what really stood out were the earrings she chose to accessorize the look — a pair of ruby and diamond cluster pendant earrings.
Described as "stunning" by diamond expert Maxwell Stone, Sophie's earrings feature six 2-carat oval pigeon blood rubies.
"Having originated from Burma, pigeon blood rubies are of the highest quality. There are three on each of Sophie's earrings, surrounded by clusters of white round brilliant cut diamonds that total 4 carats," Stone explained. "I'd estimate this particular pair of earrings to be worth $300,000."
Stone also noted that there was a specific reason why Sophie chose to accessorize her look that evening with red jewelry. Not only did those earrings look fantastic, but they paid homage to her royal role.
Sophie Wessex wears red for a reason
Sophie's official title is Countess of Wessex, which is a county in South East England. According to Crisscut Magazine, the official flag of Wessex is red, and she frequently pays tribute to the county through her clothing and accessories.
"As the Countess of Guernsey, it's always a sentimental choice when Sophie wears ruby jewelry, as red is one of the national colors of Guernsey and Jersey," Stone says. 
In addition to being a senior working royal and the wife of Prince Edward, Sophie is also the mom of two teenagers:  Lady Louise Windsor, 19, and James, Viscount Severn, 15. Sophie and Edward have kept their children out of the public eye and have tried to give them as normal an upbringing as possible.