'Sopranos' Actor Steve Schirripa's Audition for Woody Allen Verged on the 'Bizarre'
Steve Schirripa is the first to admit he didn't have much of an acting career prior to landing the role of Bobby Baccalieri ("Baccala") on The Sopranos. in fact, Schirripa took it a step further on the June 1 edition of the Talking Sopranos podcast he co-hosts.
Following a visit by Sopranos casting directors Georgianne Walken and Sheila Jaffe, Michael Imperioli (Christopher Moltisanti) said he wouldn't have had the career he had without the pair's help. "I would have had no career," Schirripa replied.
But since The Sopranos ended in 2007, Schirripa has landed screen roles on a regular basis. While appearing in 110 episodes of The Secret Life of the American Teenager (2008-13), Schirripa juggled a variety of film and TV roles. And starting in 2015 he's had a recurring role on Blue Bloods.
In 2017, Schirripa checked a box on many actors' lists when he appeared in a Woody Allen movie (Wonder Wheel). That story began with Schirripa getting a few lines of text and ended with an audition for Allen he described as "bizarre."
Steve Schirripa auditioned for Woody Allen's 2016 Amazon project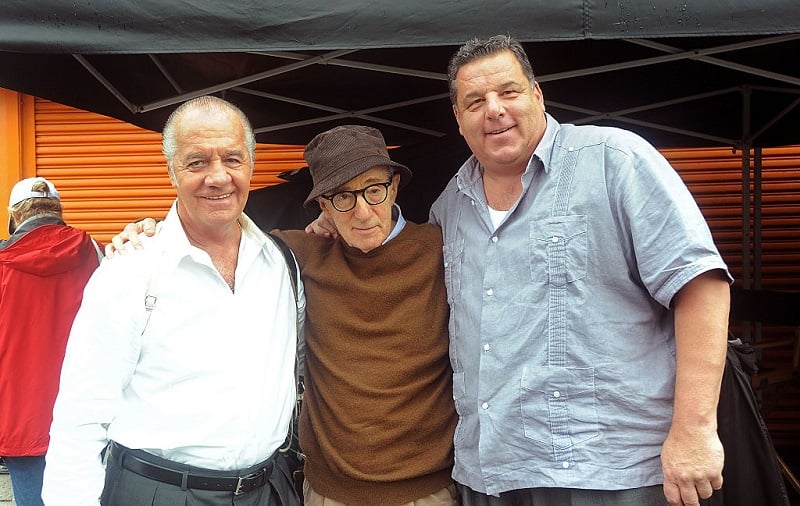 As Woody Allen projects go, the Amazon series Crisis in Six Scenes (2016) might rank among his lesser-known works. But it featured a part that could have worked for Schirripa. And sometime in late '15 or early '16 the burly ex-Sopranos star auditioned for Allen himself.
Schirripa told the story on the June 15 edition of Talking Sopranos. From the start, Schirripa rated it among the stranger setups. "I get a call and I go uptown. And [the audition] is in an apartment building," he recalled. "No script, no sides. I have no idea what I'm auditioning for. I know nothing."
After connecting with the casting director, Schirripa learned he'd be reading for a state trooper part. She handed him a piece of paper with a few lines on it, telling him to "take five minutes" with it. "He's gonna know if he likes you in one minute," she told him. "Don't take it personally."
She also added that he should speak up because Allen's hearing wasn't so great. At that point in the story, Schirripa had to pause and laugh. "It's just … bizarre," he said.
Schirripa said Allen was 'in the shadows' and 'social distancing' during the audition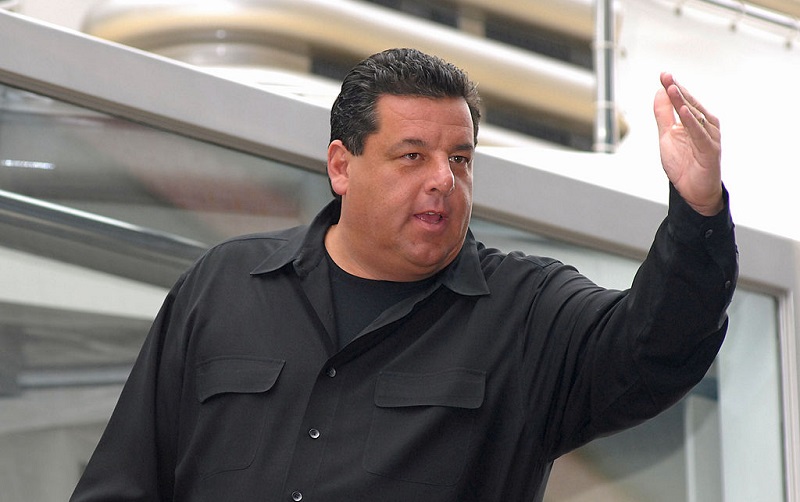 When he got into Allen's office, Schirripa had to do a double-take at the scene around him. "It was like a movie set," he said. "It looked like 1972 in there. I don't even know what to tell you." But that wasn't the weirdest thing about the audition.
"[Allen] was in the shadows," Schirripa said. "I'm not bullsh*ttin' you. He was in the shadows." Allen didn't offer to shake hands with Schirripa, but that came as no surprise. (The casting director had told him Allen doesn't shake hands at auditions.) But he said "hi" and Schirripa tried to break the ice by talking about a shared passion: the New York Knicks.
After about five minutes of banter, Schirripa read his lines. As promised, Allen thanked him and sent him on his way. "He didn't come close to me," Schirripa said. "He was social distancing before it was popular."
Though Schirripa didn't land the part, Allen kept him in mind for a shoot later that year. That's when he and old Sopranos co-star Tony Sirico worked on Allen's Wonder Wheel. Looking back on it five-or-so years later, it was still an audition that made Schirripa scratch his head.