'The Sopranos': When Alec Baldwin Thought He Blew His Chance at Landing a Part
After The Sopranos took off and started racking up Emmys, the series became a hot commodity for actors. It didn't matter if, like Steve Buscemi or Michael Madsen, you had a strong movie career going. Both actors tried out for roles on the show. (Only the New York-bred performer landed a part.) And Alec Baldwin was among the Madsens of the industry.
That is, Baldwin was a non-Italian actor who wanted to work on the show but never got a legitimate shot at The Sopranos. "There are jobs in this business that become like a club you want to get into," Baldwin said on the Talking Sopranos podcast. "You want to get cast in a Woody Allen movie. You want this to happen. And The Sopranos [was] one of those shows."
But while Baldwin wondered who he had to sleep with (his words) to get a part on the show, a chance encounter with Sopranos creator/showrunner David Chase made him believe he no longer had a shot at a Sopranos role.
Alec Baldwin had an awkward bathroom encounter with 'Sopranos' creator David Chase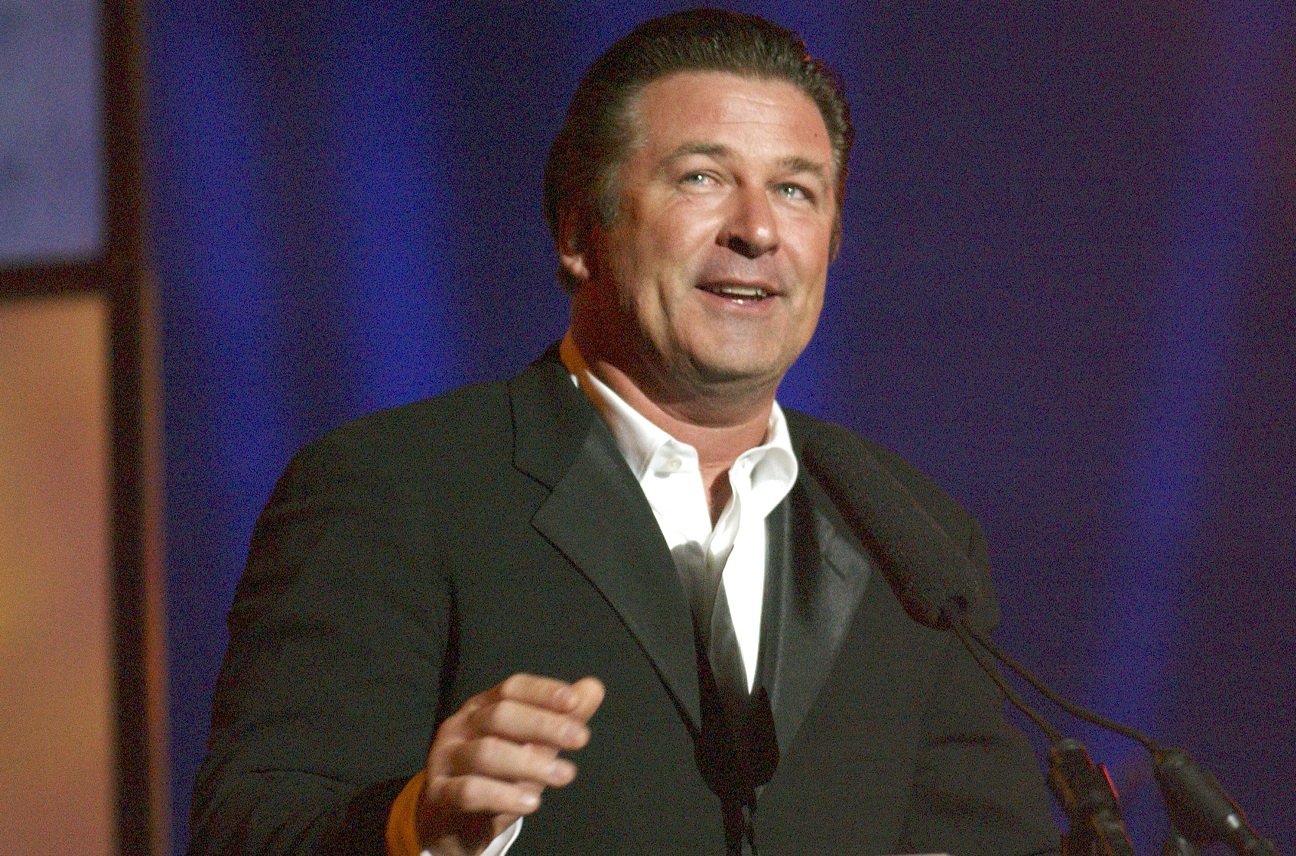 During the peak Sopranos years, Baldwin spent a New York summer's day meeting with a wealthy Manhattan socialite. The two were meeting to talk about one of the charities Baldwin supports. Yet Baldwin confused the Four Seasons Hotel with the Four Seasons Restaurant. What followed was what he called "the most f'ed up story."
"It's August, it's 95 degrees," he recalled on Talking Sopranos. After realizing he'd gone to the wrong place, Baldwin rushed to the Four Seasons Restaurant. By the time he arrived, he'd sweated clear through his suit. "You could see the water splotching my blazer," Baldwin said. Once he'd apologized for his tardiness, he retired to the men's room to clean himself up.
"I go in the bathroom of this super-chic restaurant, take my jacket off, take my shirt off," Baldwin said. "I'm mopping the sweat off my body. And I hold my shirt up to the mechanical dryer. I'm drying my shirt with the hand dryer. The door opens, and it's David Chase. This is my introduction to David Chase."
Baldwin wanted to play the man who whacks Tony Soprano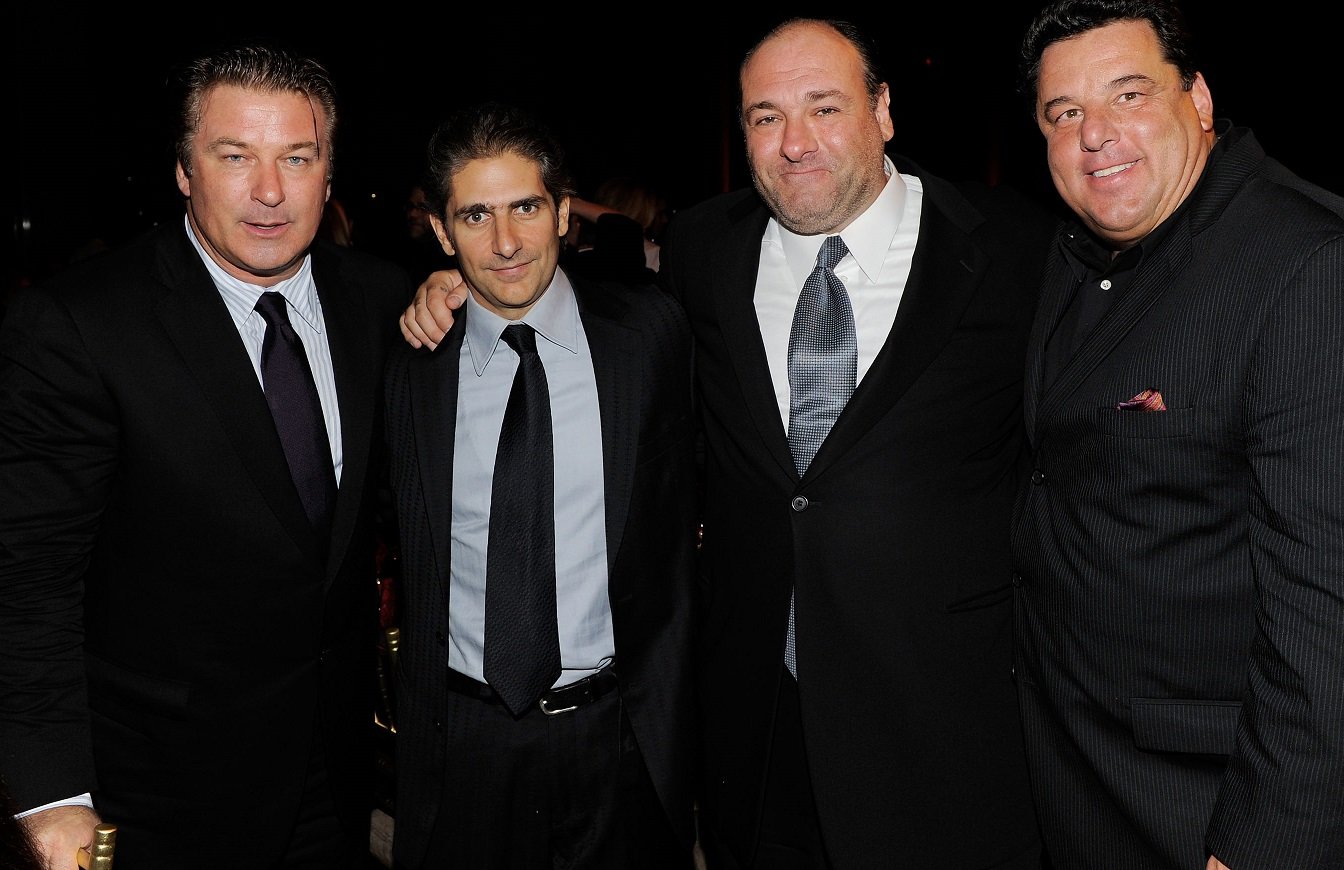 Chase had the reaction most people would have upon seeing Baldwin drying himself off in a men's room. "'Alec Baldwin?'" Baldwin recalled him saying on Talking Sopranos. "Like, with that question. 'Alec Baldwin?' Like, 'What the f*ck are you doing drying your shirt in the bathroom of the Four Seasons?'"
Looking back, Baldwin considered that encounter fatal to his Sopranos prospects. "I think based on that alone, I never got cast on [the] show." If you're a Sopranos fan, you might be racking your brain about which role you could see Baldwin playing, anyway. (He might have fit as Assemblyman Zellman. Maybe.)
But Baldwin had other ideas. "I called up whoever it was," Baldwin recalled. "I said, 'Tell them. When it's time to kill Jimmy, there's only one man in this business who should come in, whack Jimmy, and ride off with Edie [Falco]. And I am that man.'"