'The Sopranos': Why the Season 6 Premiere Ended Without a Preview of Episode 2
'Sopranos' producers decided to change the rules and cut the next-episode preview after the shocking close to the season 6 premiere.
It was a tricky thing running a mob show like The Sopranos. If fans wanted to know how long their favorite characters would live, they might start by reading up on actors' salary negotiations. You couldn't have The Sopranos without boss Tony Soprano, right? So you had to feel like James Gandolfini's character was safe.
That made it hard on writers and producers who wanted to keep viewers unsure of what might come next. The teasers at the end of each episode, which tried to hook viewers for next week's show, also didn't help. But at the start of season 6 (2006), producers tried something different. After a shocking final scene, viewers went away without a look at episode 2.
'The Sopranos' Season 6 premiere ended with Tony Soprano shot and no look ahead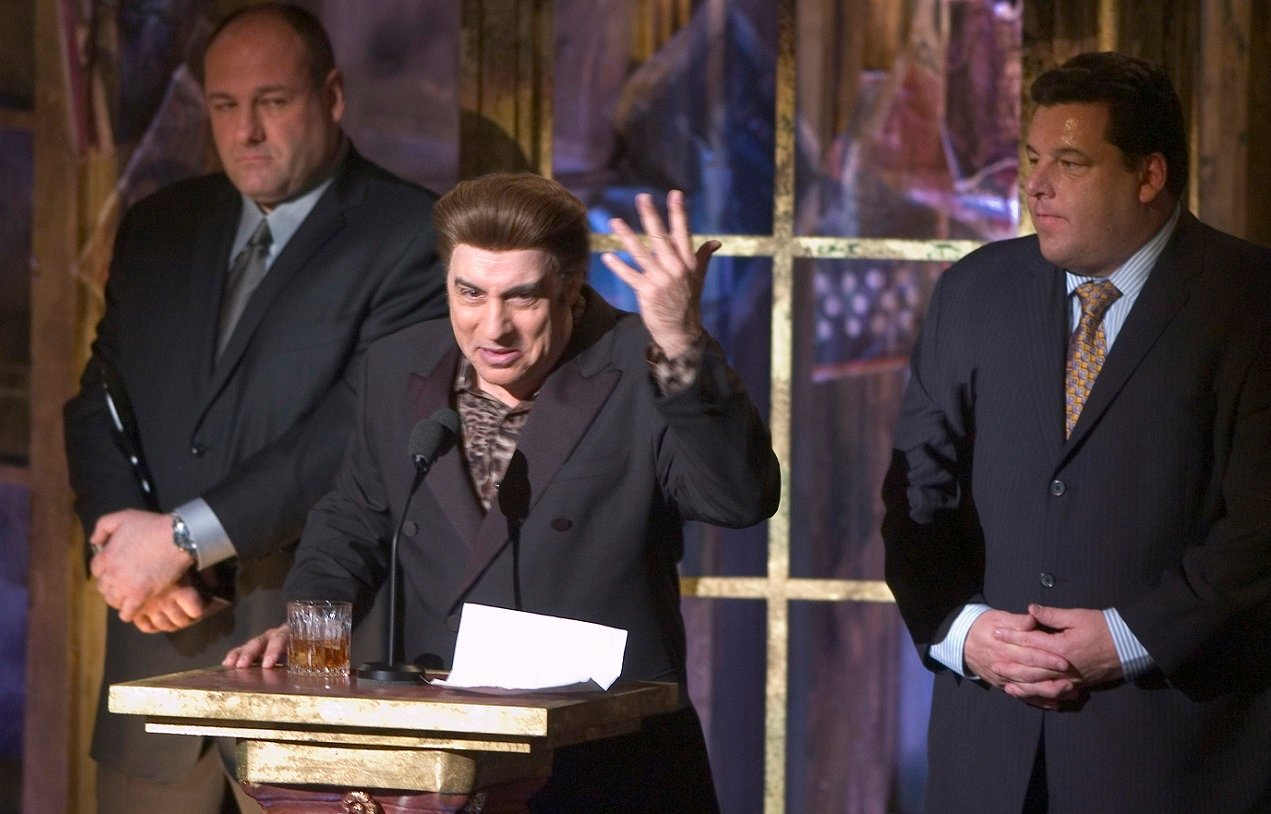 By season 6, Corrado "Junior" Soprano (Dominic Chianese) had lost his wits. Early in the previous season, he'd wandered out in his robe and had to be taken home by policemen. But in "Members Only" (season 6 episode 1), Junior takes things to another level.
At the start of the episode, he has Tony digging holes in his backyard in hopes of recovering money from some long-forgotten heist. (They find nothing.) Later on, he believes an ancient rival (Pussy Malanga, aka "Little Pussy") has stolen the cash. And when Tony stops by his house at night, Junior has lost his dentures and various other items.
Worse, Junior's acting paranoid. While he looks for his dentures upstairs, Tony makes something to eat for the two of them. But Junior forgets who's there. When he comes down a few minutes later, he's holding a gun. He shoots Tony and head back upstairs to hide.
Tony, barely able to move, finally manages to call 911. However, he passes out when a dispatcher answers his call. And the episode ends there, without a preview of what's to come next week. Would Tony die? Most likely, no. But Sopranos producers managed to plant that doubt in viewers' minds with the switch in technique.
The ominous season 6 opener begins with William S. Burroughs' narration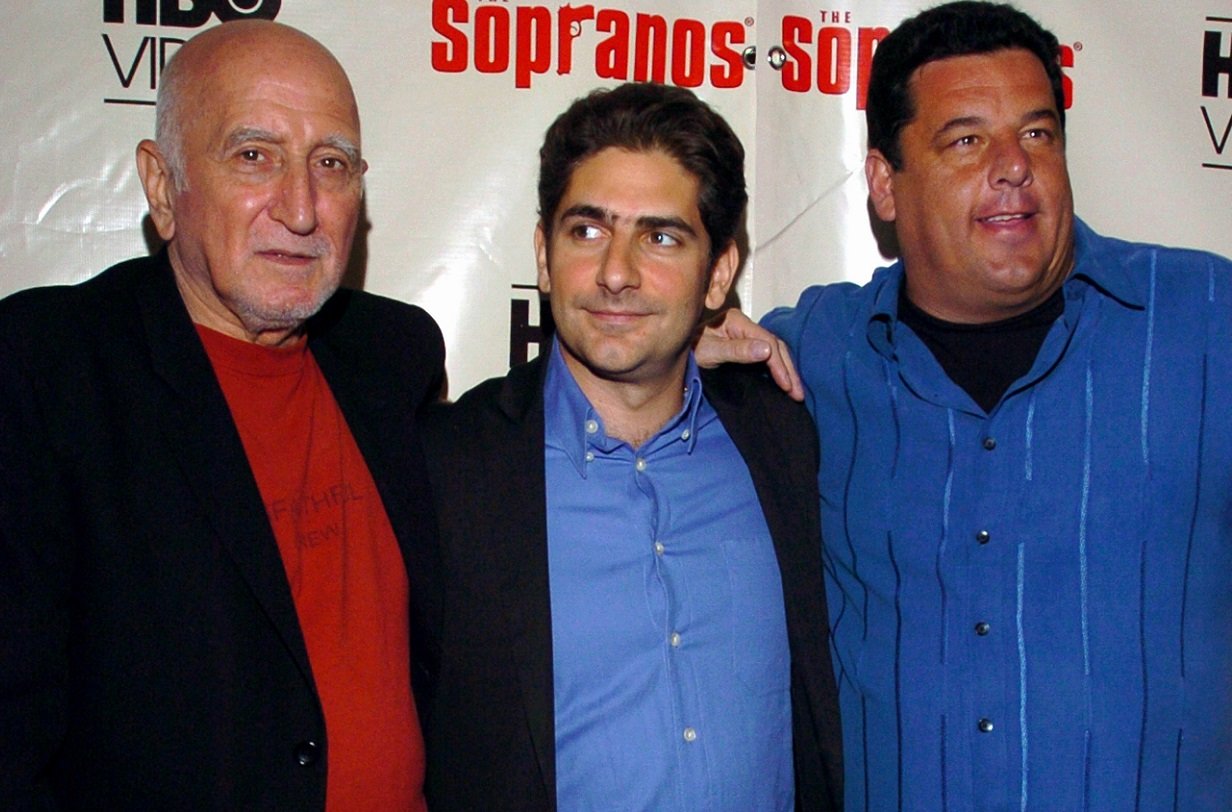 "Members Only" opens with a montage of the Sopranos universe. We see the FBI agents on the move, the ghost of Adriana la Cerva (Drea de Matteo) speaking to Carmela Soprano (Edie Falco), Vito Spatafore (Joe Gannascoli) shooting a weight-loss commercial, and Meadow Soprano (Jamie-Lynn Sigler) dancing in her underwear for her boyfriend.
On the soundtrack, we hear the Bill Laswell recording with William S. Burroughs of "The Seven Souls," with Burroughs reading from his 1987 novel The Western Lands. That sets a dark tone, and it only gets darker with Agent Harris (Matt Servitto) vomiting in the street and Carmela seeing a dead woman.
Season 6 is the beginning of the end, so it's only appropriate The Sopranos kicked it off with the voice of death itself (i.e., Burroughs). Before long, Vito's life will flame out and end. And the same goes for Bobby "Bacala" (Steve Schirripa), seen in the opening with his train set. (Bacala dies shopping for a toy train.)
The dark signs extend beyond the cast. On a TV one character is watching, we see a clueless-looking George W. Bush doing his thing. David Chase and his team were writing in 2005, when Bush's disastrous presidency was in its most destructive phase. The Sopranos had swung from the fences from the start, but in season 6 the show really went for it.