'Sopranos' Star Edie Falco Recalled Her Fondest Memory of Working on the Series
Whether you're watching The Sopranos for the first or the 10th time, a few things jump out at you. Without question, the quality of the writing ranks high on the list. Between the story arcs and the hilarious lines delivered by characters such as Paulie Walnuts (Tony Sirico), the series is hard to top.
But you can't get through a single episode without noting the strength of the acting. And while James Gandolfini (Tony Soprano) earned every bit of the praise he's gotten over the years, Edie Falco (Carmela Soprano) went scene-for-scene with him across the show's 86 episodes.
Falco's performance didn't go unnoticed, of course. Following season 1 of The Sopranos, she won both the Golden Globe and Emmy in both Best Actress categories. (That was a better showing than Gandolfini managed.)
Meanwhile, Sopranos creator David Chase basically became Falco's biggest fan from the audition on. And the feeling was mutual. Looking back at her time on The Sopranos, Falco said her favorite moment came in scenes Chase had written for her and Gandolfini with minimal dialogue.
Edie Falco treasured a quiet scene written for her and James Gandolfini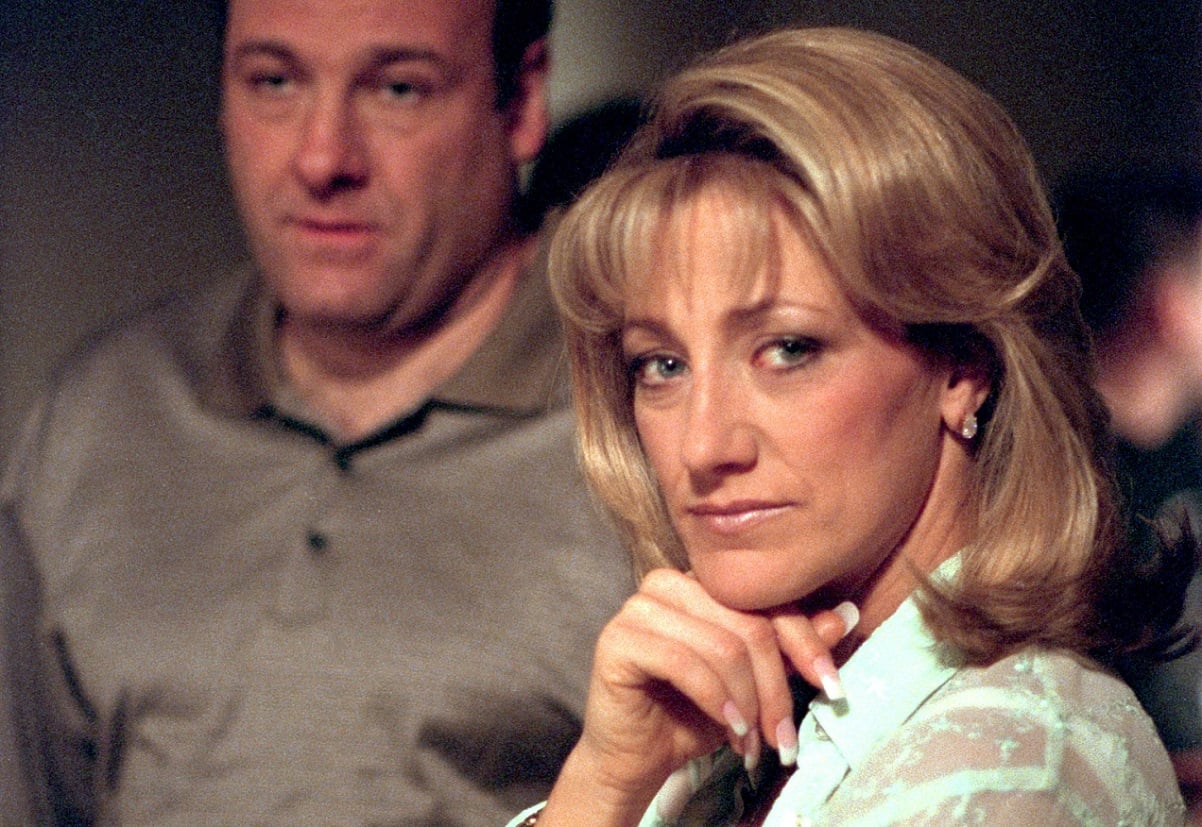 RELATED: Michael Imperioli Recalled 1 of the Few Times He Ever Asked for a 'Sopranos' Line to Be Changed
On the June 22 edition of the Talking Sopranos, Falco checked in with her former co-stars Michael Imperioli (Christopher Moltisanti) and Steve Schirripa (Bobby Baccala). Not surprisingly, both actors are big fans of Falco's work.
Following some reminiscing about fun moments on the Sopranos set, Imperioli asked Falco if she had a favorite moment from her time working on the series. (The Sopranos ran from 1999-2007.) Falco began by speaking about certain scenes Chase would write before narrowing it down to one.
"David Chase was brave enough to write scenes where there wasn't a lot of dialogue," Falco said on Talking Sopranos. "That was kind of unheard of on series television. […] And David would occasionally give Jim [Gandolfini] and I a scene where we didn't say much."
Though she couldn't remember the plot details, Falco recalled the strength of the writing along with one particular Gandolfini performance. "I don't think a word was said through the whole thing," Falco said. "It ended up being just so moving, and so rich. It was one of a number of scenes Jim and I had where we didn't talk. And I just loved [that]."
Falco said she never had the opportunity to play such scenes before or after 'The Sopranos'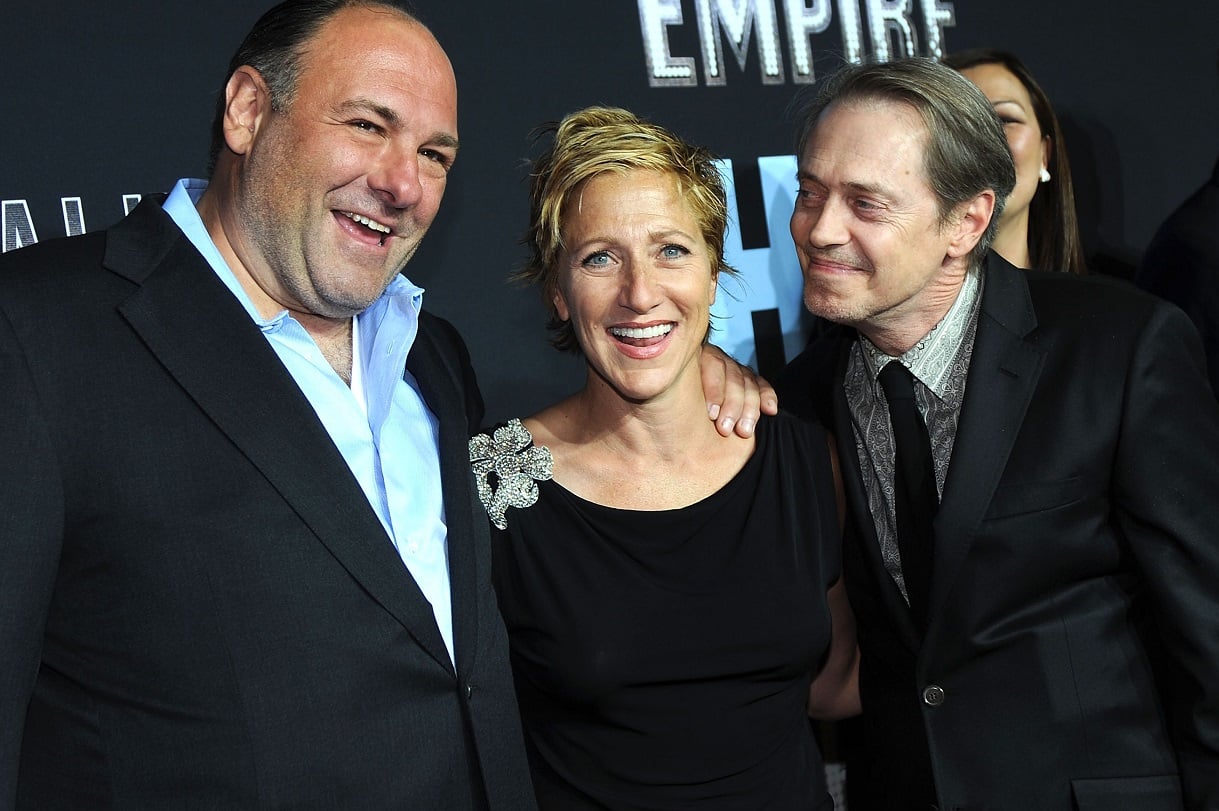 After starring on so many acclaimed TV shows, Falco has a special type of perspective on the business. And she noted that scenes featuring mostly body language don't often fit into the agenda. "[TV series writers] kind of have to keep the plot moving, keep things moving," she said.
But Chase knew he had something special with Falco and Gandolfini as his leads. And he didn't shy away from giving them meaty scenes to perform. Looking back, Falco marveled at Gandolfini's strengths as an actor in those moments.
"Speaking or not, you were getting so much from [Jim]," Falco said. "You always felt like he was there with you." She also couldn't help but be grateful for the confidence of Chase and his writing team. Falco made it sound like a dream come true. "It was such an opportunity I hadn't had," she said. "Nor have I had it since [The Sopranos]."
RELATED: 'The Sopranos': How James Gandolfini Stood Behind Jamie-Lynn Sigler During a Rough Stretch of Her Life