'Sopranos' Star Steve Schirripa Is Glad People Don't Think He's Like Bobby Baccala
If you check out the credits on The Sopranos, you see most of the names ending in vowels. Creator David Chase (whose family name was originally DeCesare) wasn't shy about recruiting Italian-American actors to populate the North Jersey universe of his HBO show.
But in many cases the similarities between the actors and the characters ended at the names. Edie Falco, the actress who played Carmela Soprano, showed up at her audition in roller skates. And listening to her castmates talk about Falco, it's hard to imagine someone further away from Carmela.
Of course, if you wanted to find someone just like his Sopranos character, you might look in Tony Sirico's direction. During the show's eight-year run, Sirico and Paulie Walnuts' characters blended together so much you couldn't be sure who was who.
Still, most Sopranos actors shared little in common with their characters. That was the case with Steve Schirripa, who played Bobby Baccalieri (aka "Baccala"). On the June 15 edition of the Talking Sopranos podcast, Schirripa explained why he's happy that people don't confuse him with Bobby.
Steve Schirripa thought Bobby Baccala was 'dumber than a box of rocks'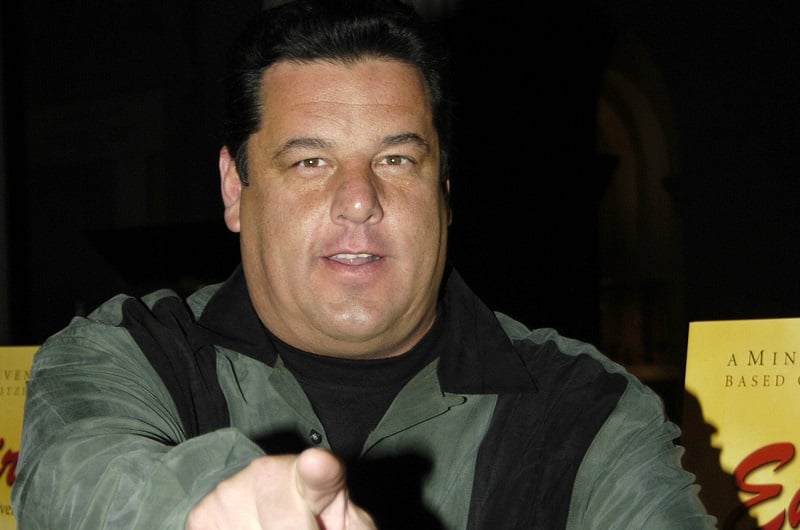 The first time viewers see Bobby on The Sopranos, he takes a lot of guff from the crew of Tony Soprano (James Gandolfini). Right away, you start to feel sorry for Bobby. He comes as a messenger for Uncle Junior (Dominic Chianese) and leaves with an ear full of ridicule.
However, Bobby doesn't push back much. He tends to take his ribbings in stride, preferring to focus on what makes him happy (his family, his wife). And there's a sweetness about him that's endearing to viewers. Sure, Bobby says and does some silly things, but he means well.
Apparently, Schirripa didn't see too many positive qualities in his on-screen character. When he and Michael Imperioli (Christopher Moltisanti) ran through their castmates' similarities to their characters, Schirripa offered up a harsh assessment of Bobby.
"You're nothing like Baccala," Imperioli said on Talking Sopranos. "I hope not," Schirripa replied. "Because Baccala was dumber than a box of rocks." But Imperioli wasn't only focused on Bobby's intelligence (or lack thereof).
Michael Imperioli also thinks Schirripa isn't as laid-back as Bobby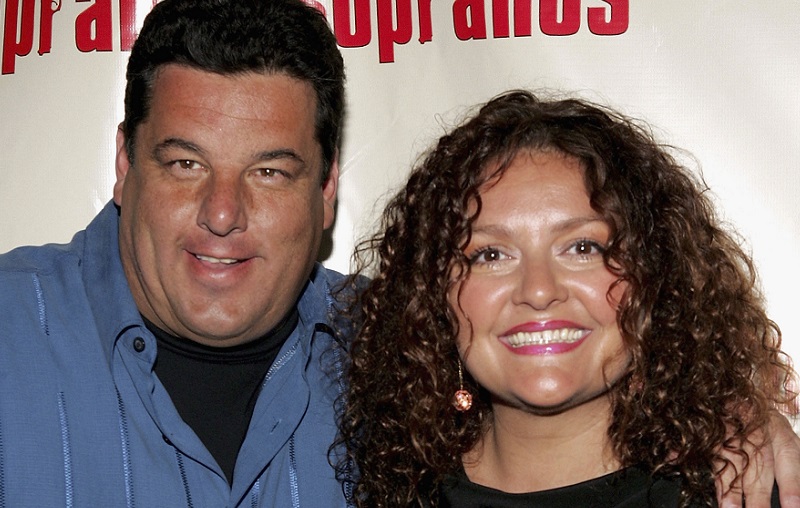 After Schirripa knocked his old character's IQ, Imperioli pointed to differences in demeanor. "Baccala was kind of laid-back," Imperioli said with a laugh. "I'm not laid-back?!" Schirripa replied. "What the f*ck does that mean?"
As Imperioli continued laughing, he tried phrasing it to Schirripa another way. "Baccala was more 'take things as they come,' you know. He didn't get riled up very easy. You get riled up." Schirripa (laughing at this point too) couldn't deny that. "A little bit," he agreed.
Imperioli didn't have to look far for an example. Earlier in the show, Schirripa became incensed when he learned of a Sopranos fan/critic theory he thought made no sense. And it happened again when Imperioli brought it up the second time.
"You take it as a personal affront," Imperioli said (with Schirripa saying "They're f*ckin' frauds!" in the background). "Baccala would not take it that way," Imperioli said. "He would be much more, 'Let him be who he is.'"