'Sopranos' Star Vincent Pastore Recalled Feeling 'Devastated' After Departing the Show
Fans of The Sopranos took to Sal "Big Pussy" Bonpensiero (Vincent Pastore) early on in the show's run. In the series' second episode, Pussy goes on the hunt for a car that got stolen from the wrong person (in this case, his boss' teacher). He works the assignment with Paulie Walnuts (Tony Sirico).
The search brings the pair to a Starbucks-style cafe in North Jersey, where the thief might work. And while Pussy does some canvassing, he deals with Paulie going on about how these new coffee shops were taking from Italians. "How did we miss out on this?" Paulie asks him.
And it's not just the coffee. Paulie notes how everyone's eating pizza, calzone, and buffalo mozzarella. Eventually, Pussy hears enough. "Take it easy," he tells Paulie. Later, he gets entirely fed up. "Again, with the rape of the culture?" Pussy says.
Over the following two seasons, Pastore played Pussy so well he got fans of mob stories to mourn the death of a rat. However, for Pastore, getting whacked on the show meant the end of a high-profile acting gig. It wasn't easy for him.
Vincent Pastore found it hard to watch 'The Sopranos' after his Big Pussy character got killed off
On a visit to the Talking Sopranos podcast, Pastore spoke about the death of Pussy with his friends Steve Schirripa (Bobby Baccala) and Michael Imperioli (Christopher Moltisanti). Schirripa said it must have been tough to take his leave when the show went on for another five seasons.
Pastore acknowledged that it was difficult. "It was hard," he said. "When the third season started to air, I wasn't even watching it for a while. I tell you the truth: I was devastated that this show became a huge hit. And financially, career-wise, I wasn't a part of it."
Indeed, as the show rolled on, cast members continued negotiating sizable pay raises from HBO. By the end of The Sopranos, James Gandolfini (Tony Soprano) was making $1 million per episode. Meanwhile, series regulars Sirico and Steven Van Zandt (Silvio Dante) were making $170,000 per show. But Pastore didn't starve for work.
Pastore saw an advantage in being a 'Sopranos' cast member who could work other projects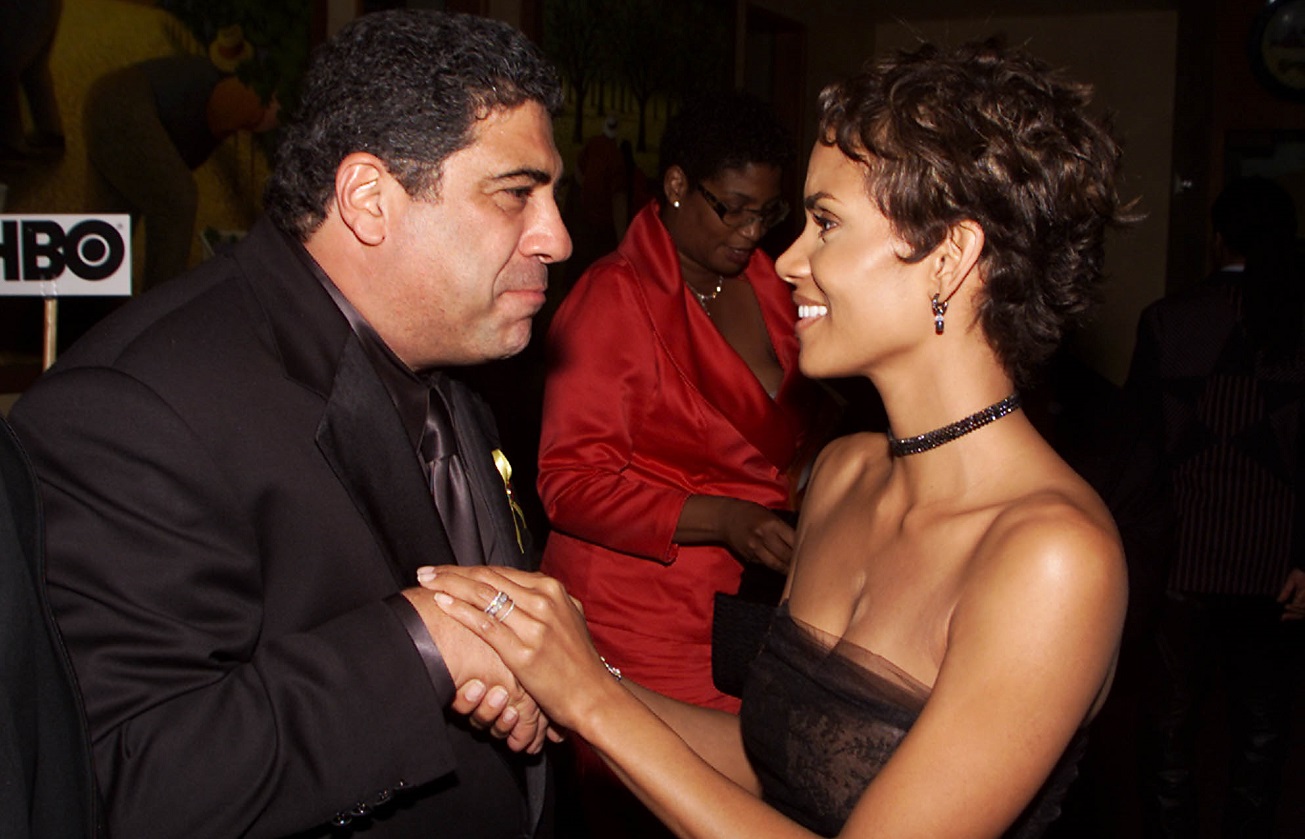 Though Big Pussy's death meant Pastore's lucrative job at HBO died with him, he pointed to the upside of the situation. "I was the first Soprano, with the exception of Michael Rispoli, to be available for projects," Pastore told Talking Sopranos. "And I was grabbing 'em."
Instead of sulking, Pastore went to Hollywood and started working on movies. He made appearances in Mickey Blue Eyes, Blue Moon, The Hurricane, Riding in Cars With Boys, and several other films between 1999-2001.
He also appeared in ads for P. Diddy's Sean John clothing line. Pastore had met Diddy (Sean Combs) on the set of Made (2001), a mob-themed comedy starring Vince Vaughn and Jon Favreau. Pastore might have been devastated at first, but he settled in with his new life shortly after Pussy got whacked.