Sorry Ellen DeGeneres Fans, But the 'Don't Look Her in the Eye' Rumor Has Been Going Around for Years
Ellen DeGeneres has been in damage control mode for weeks now. A plethora of former staffers, guests, and industry insiders have been trending on social media with accusations that the toxic work environment on The Ellen DeGeneres Show is similar to The Devil Wears Prada.  DeGeneres responded by denying the accusations. She has also made some big staff changes on her daytime talk show. But, it's not clear that this will fix DeGeneres' image problem, as the "don't look her in the eye" rumor has been flying around Hollywood for years.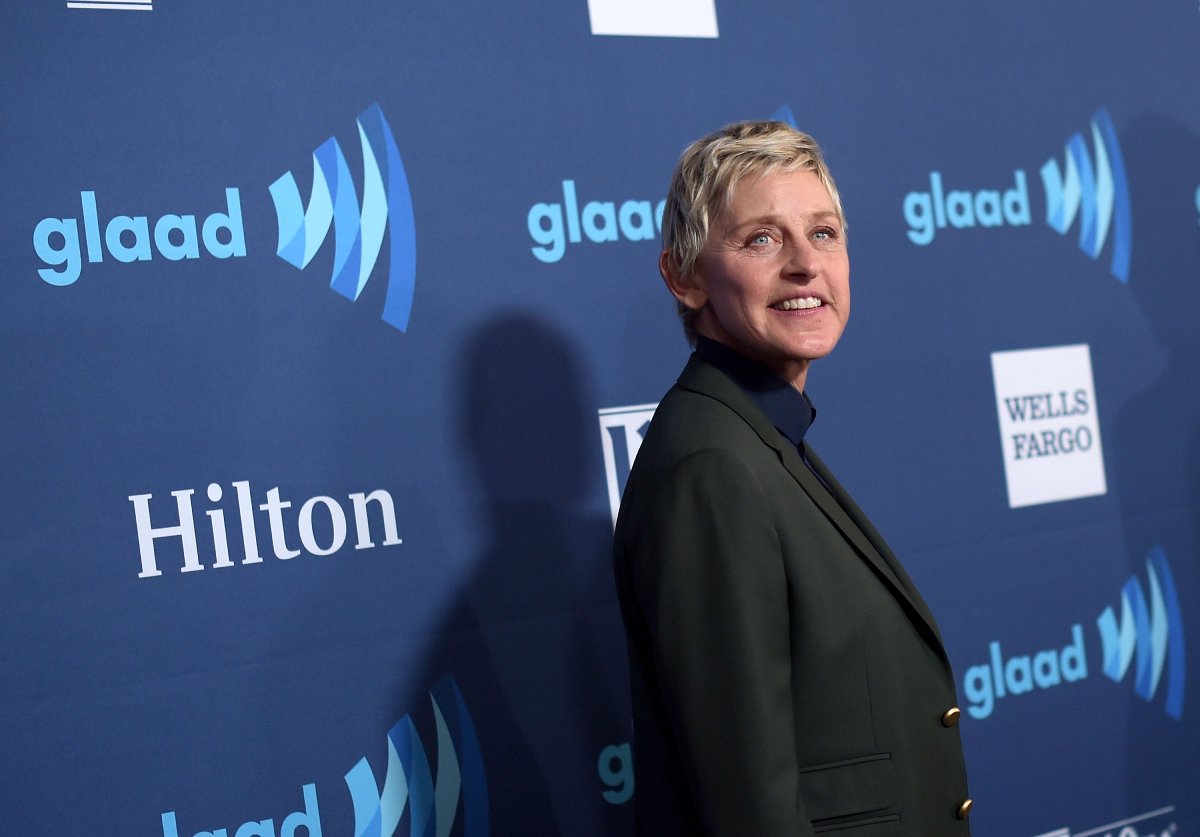 A single tweet sparked some serious backlash
As Life Without Andy reported, comedian/writer Kevin T. Porter started a Twitter thread back in March about DeGeneres' alleged "horrible" behavior. He asked his followers to share their stories and promised to match each one with a donation to charity.
"Right now, we all need a little kindness. You know, like Ellen DeGeneres always talks about!" wrote Porter. "She's also notoriously one of the meanest people alive. Respond to this with the most insane stories you've heard about Ellen being mean & I'll match everyone w/ $2 to @LAFoodBank."
After being shared thousands of times, the stories started to pour in. Some shared experiences when DeGeneres was rude, while some indicated psycho behavior. Others were obviously made up.
The common thread in the stories is that DeGeneres wouldn't allow anyone to make eye contact. She was also accused of ignoring staff members and being impolite when they would walk by her in the hall or open a door for her.
Ellen DeGeneres has been accused of horrible behavior both on and off set
One Twitter user in the thread wrote that she once served brunch to DeGeneres and her wife Portia de Rossi. They accused the daytime talk show host of writing a letter to the owner and complaining that their server wore "chipped nail polish." She said the incident almost got her fired.
Another story came from someone who claimed to be a former employee. They shared that they were instructed to "not look her [Ellen] in the eye and never say hi to her first." The self-proclaimed former Ellen staffer added that DeGeneres "creates the most toxic environment for her staff."
One person claimed they worked for DeGeneres for five years before leaving to have a baby. After finding a different job with better pay and benefits, DeGeneres begged her to come back to the show. But she fired her one week later.
A former camera assistant says the show is a toxic work environment
According to Page Six, a former camera assistant on DeGeneres' daytime talk show says that the work environment is toxic. They compared life behind-the-scenes to the movie The Devil Wears Prada.
While remaining anonymous, the former staffer told the Australian radio show Stav, Abby, & Matt that workers put up with DeGeneres because it is a "badge of honor" to have one year at the show on a resume.
The former camera assistant said that they usually worked ten-hour days. But, the real problem was lack of basic rights.
"Being paid overtime, water on a hot day," said the former staffer. "If you ask for that, you're told, well, there's the door."
WarnerMedia has launched an official investigation into The Ellen DeGeneres Show because of the numerous allegations. DeGeneres also sent out a memo to her staff with an apology and a promise to make changes.
Ellen DeGeneres claims the 'no eye contact' rule never existed
Page Six also reported that DeGeneres had a Zoom call with her staff recently. The 62-year-old reportedly addressed the "no eye contact" rule directly, calling the rumor "insane."
"I don't know where it started," DeGeneres said. "Please talk to me. Look me in the eye. It's crazy, just not true, I don't know how it started. [It's] not who I am."
This goes against the claims of Neil Breen, a former producer of Australia's Today show. He said that DeGeneres' staff made "bizarre" demands when she was scheduled to appear on the show in 2013.
"'She'll come in, she'll sit down, she'll talk to Richard and then Ellen will leave,'" Breen claims DeGeneres' staff telling him. "And I sort of said, 'I can't look at her?' I found the whole thing bizarre."
The Ellen DeGeneres Show recently fired three top producers due to sexual misconduct allegations. They also promoted in-house DJ Stephen "tWitch" Boss to co-executive producer.