Soulja Boy Almost Tragically Lost His Life to the Pacific Ocean
Suffice to say, 2020 has not been the best year in recent memory. Even before the pandemic though, 2020 was not off to a good start as Kobe Bryant's sudden and tragic death rocked the world.
However, another famous celebrity almost lost their life earlier this year, and that celeb was Soulja Boy. Best-known for his hit song on YouTube, "Crank That," Soulja Boy almost died in January thanks to Mother Nature. Here's a look at that time when Soulja Boy and his car almost fell into the Pacific Ocean. 
A recap of Soulja Boy's career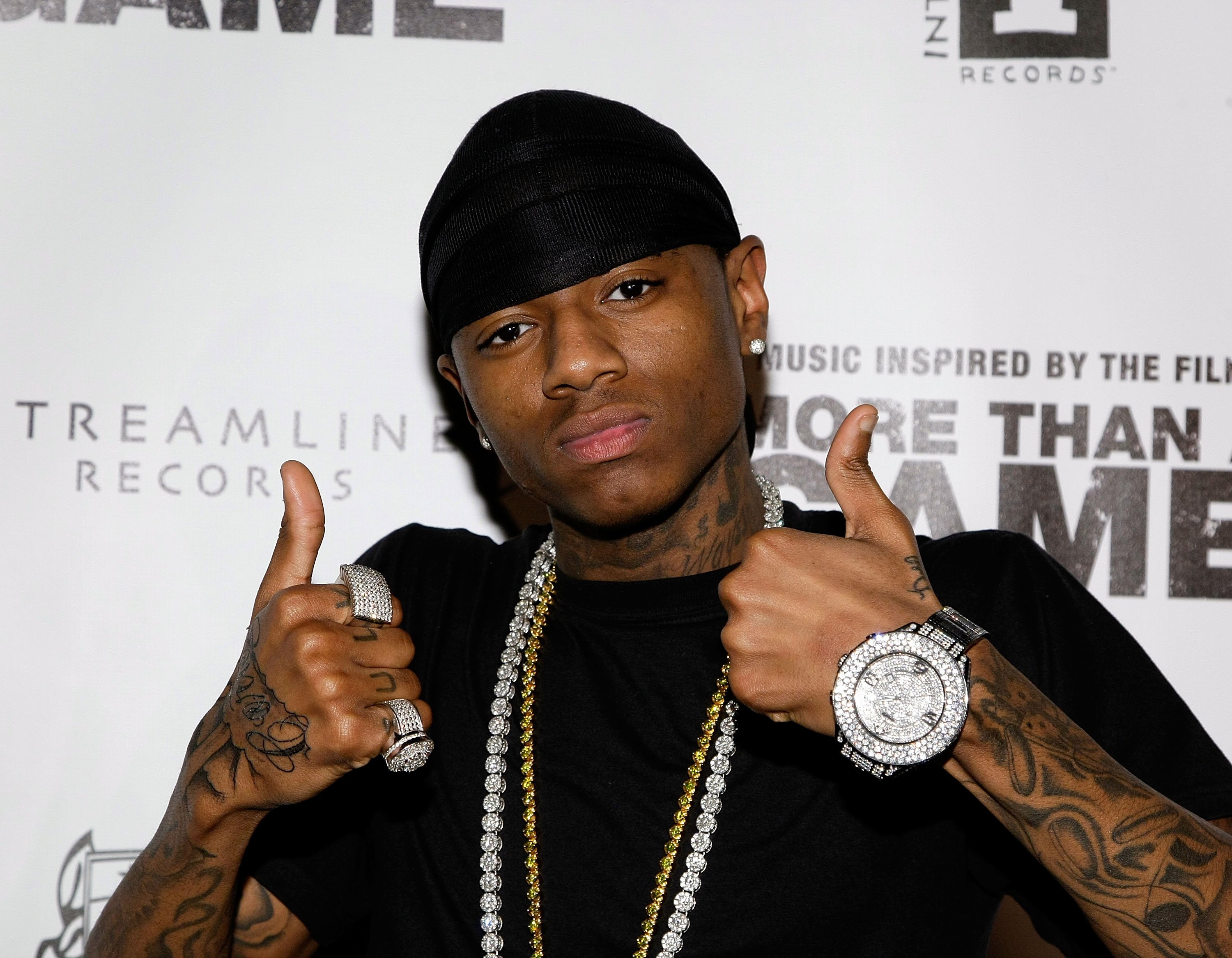 Like most rappers and hip hop artists, fame didn't come easy for Soulja Boy. However, through hard work and dedication, Soulja Boy managed to make the breakout hit that he needed to enter the industry.
That hit was "Crank That," which he published on YouTube in 2007. YouTube was still pretty new at the time, but despite that, his song became one of the most viewed videos on the site at the time. 
Not only did his song lead to a dance craze involving the "Crank That" dance, but it also got him a record deal since his song was doing really well on the charts, too.
That said, his popularity peaked here, and while he'd make more chart-topping songs and albums, he has, for the most part, fallen off the radar. Regardless, he's still young and he's still successful, but all of that success and fame almost got swept away in January 2020.
How Soulja Boy almost died
Like Radar Online wrote, on the night of January 5th, Soulja Boy was driving on the Pacific Coast Highway in the Malibu area of California. However, due to the recent wildfires that had rocked the region not that long ago, the ground was unstable.
Thanks to the heavy rainfall, there was a disaster in the making. That disaster came in the form of a sudden flash flood and mudslide that hit the section of highway that Soulja Boy was driving on.
Soulja Boy survived the incident, and he posted on social media about the ordeal. He said that not only was his car stuck in the mud, but that he "almost went into the ocean." His car wasn't the only thing that got damaged, either. Soulja Boy also said on social media, according to Radar Online, that, "My face all swollen and s***."
That said, after surviving the incident, he seemed to be in good spirits. "I don't care about the car," he said in another post on social media. He went on to say that his car is not something that he can take with him when he dies, and that he's just happy to be alive. That said, at 29, he hopefully has a few more decades to live, as he's been very active as of late. 
What Soulja Boy has been up to lately
While music will always be his bread and butter, Soulja Boy, like many other celebs, has gotten himself involved in other things, too. For example, one of his more low-key ventures has been his investments into a soap company. Apparently, that soap company has been a pretty good investment since it's blossomed since the pandemic started.
On the other hand, he's gotten himself involved in some high-profile stuff, too. Soulja Boy is an avid gamer, and he streams on Twitch from time to time. But his love for video games doesn't end there.
In late 2018, he unveiled the SouljaGame, which is his "own" video game console. However, due to its similarities with other consoles, namely ones that are owned by Nintendo, the SouljaGame ultimately got shut down due to legal reasons.