'Soundtrack #1' Is the Shortest-Lived K-Drama, but a Good 'Friends-to-Lovers' Story
Disney+'s Soundtrack #1 Korean drama ended its run after four episodes. The K-drama stars hit actors Park Hyung-sik and Han So-hee in a romance where lifelong friends face their feelings for each other. Fans are dismayed. Soundtrack #1 was so short-lived but have come to fall in love with its relatable and palpable K-drama love story.
[Warning: This article contains spoilers for Soundtrack #1.]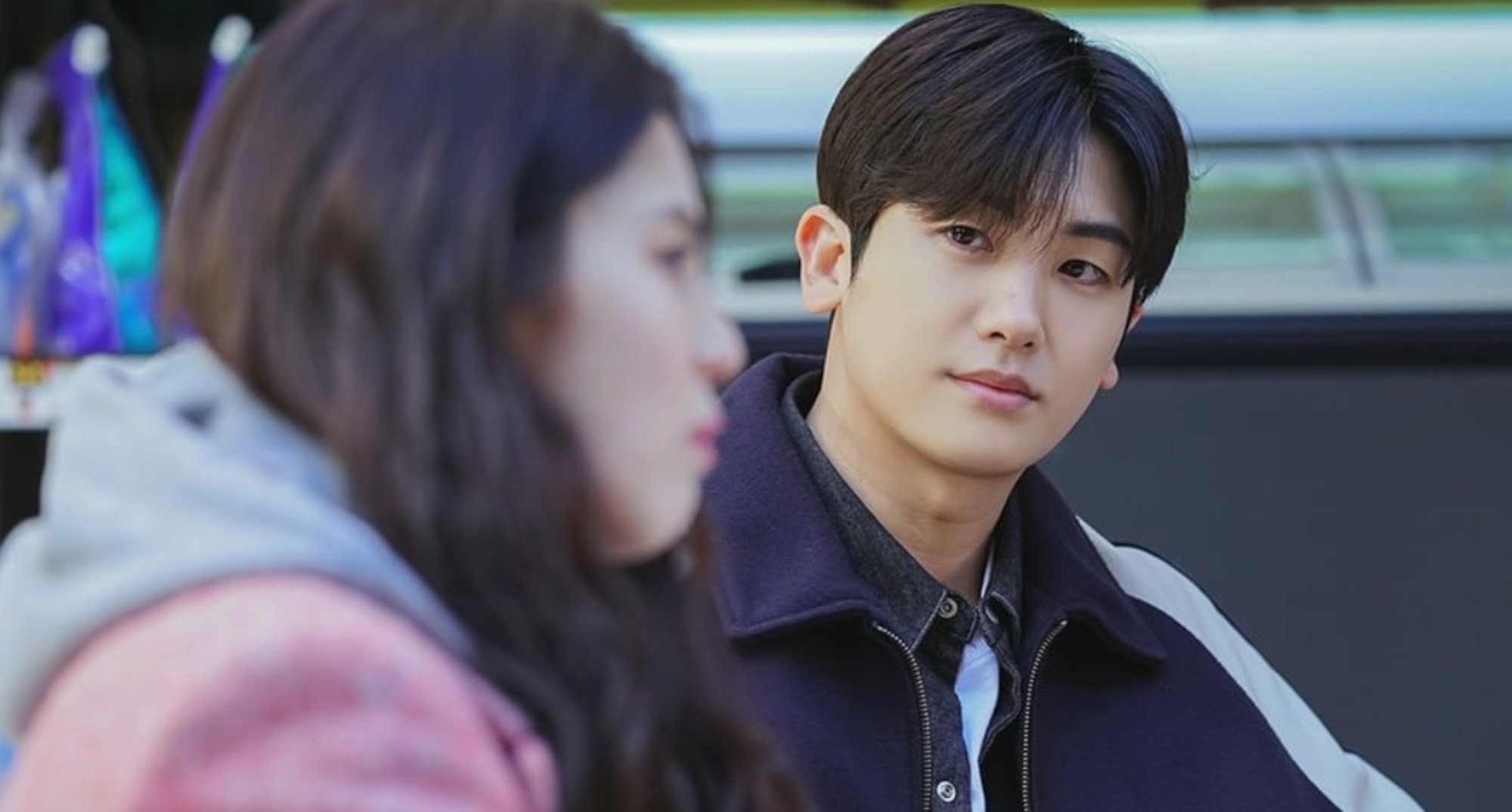 Two best friends tread through uncharted territory in 'Soundtrack #1'
Han Sun-woo (Park) and Lee Eun-soo (Han) have been best friends since they were in high school. Now adults, Sun-woo is a talented photographer and Eun-soo is trying to become a hit lyricist. She has only one problem, she has difficulty writing about love because she has never experienced it.
Sun-woo and Eun-soo are thick as thieves having gone through every life moment together and bad breakups. One day Eun-soo comes up with the plan to have Sun-woo stay with her. He agrees, but it starts a whirlwind of emotions between the two. In reality, Sun-woo has been in love with Eun-soo for eight years.
He has watched over her while secretly loving her. He is afraid of losing what they have if they delve into a relationship. Living together has forced both of them to face the inevitable, can best friends stay friends?
The finale of 'Soundtrack #1' K-drama was perfect and realistic for many reasons
K-dramas are known for having one-season runs or 12 to 16 episodes. But Disney+'s Soundtrack #1 takes the cake with its limited run of only four episodes. Within those four episodes, fans felt a flurry of emotions and a beautiful friends-to-lovers story. In the K-drama, Eun-soo starts to notice small details of Sun-woo's true feelings. She is hit with reality when he left Korea for a year due to his photography career.
Without Sun-woo, she starts to realize how alone she really is. She ponders between her loneliness being the absence of her best friend or something more. In Soundtrack #1 Episode 4, she finds a necklace and song lyrics hidden in the backpack of Sun-woo's favorite plush toy.
When he returns, Eun-soo is well aware of her feelings but cannot muster the courage to tell him. She even gets extremely jealous when his old college classmate gets too close. By the finale, she asks to meet with Sun-woo at their favorite restaurant to show him her lyrics.
The lyrics talk about longing for the person that was always there, but Eun-soo admits she cannot finish them because of him. In an emotional speech, she admits her love and laments that Sun-woo had to deal with the same emotions alone. In the end, he writes the last lyric, "Please stay by my side, I love you," and kisses her.
Fans are over the moon at the display of love in the K-drama, but there are a few hiccups
Will they become more than friends after 19 years of being besties 🤔 Stream #SoundtrackNo1 on #DisneyPlusSG to find out. #Soundtrack1 pic.twitter.com/E1K8BIUMAS

— Disney+ Singapore (@DisneyPlusSG) April 10, 2022
Soundtrack #1 may be a short K-drama but it packed the necessary punch to keep fans invested. A fan on Reddit commented, "the way park hyung sik looks at han so hee is unreal. i have no idea how he's able to express all this emotion in his eyes."
Another fan on Twitter commented, "A very beautiful ending. When you think that 4 episodes is not enough, but it seems quite perfect, right? Kim Heewon PD-nim knows it best! Han Sohee and Park Hyungsik's delicate acting is a chef's kiss."
Many fans fell for Park's ability to express soft yet emotionally profound acting through his gaze alone. Fans also felt Han portrayed many of the characteristics of someone who falls in love. The K-drama's writing showed the impact of what it means to love someone so close to you. But there are a few issues, according to fans.
A fan on Reddit commented, "But Sunwoo taking Eunsoo's pictures secretly kinda… rubbed me the wrong way, and then Eunsoo found out accidentally that he's been keeping her pictures on his work computer." Other comments explain their dislike of Sun-woo's jealous actions during Eun-soo's meeting with her boss.
Regardless of the small issues in Soundtrack #1, fans noticed the attention to detail in cinematography, the development of their hand touching, their gazes, and aesthetics.