A Source Says Kelley Flanagan Actually 'Fell for' Peter Weber on 'The Bachelor'
'The Bachelor': A source says Kelley Flanagan 'fell for' Peter Weber when they were filming and that she was 'hurt' and 'confused' when he sent her home.
Former bachelor Peter Weber sent Kelley Flanagan home just before home towns. Fans will remember the attorney being so sure that she'd be receiving a rose because of the drama that'd been going on between the pilot and controversial contestant Victoria Fuller. When he sent Flanagan packing, she told him she was glad that he wouldn't be meeting her family.
After Weber's relationship with both Hannah Ann Sluss and Madison Prewett didn't work out, Weber is back to pursuing Flanagan.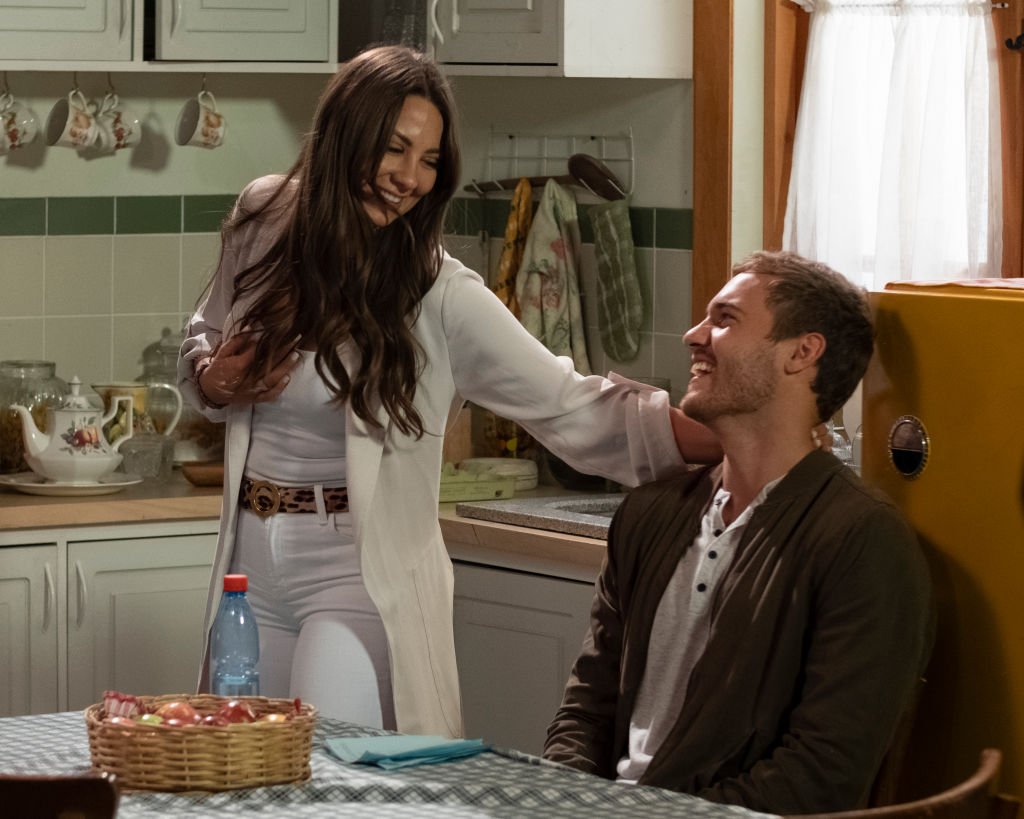 Peter Weber and Kelley Flanagan were never going to get together on 'The Bachelor'
In an interview with Nick Viall on his podcast, The Viall Files, Weber explained that if he and Flanagan were ever going to get together, it wasn't going to be on The Bachelor. He said that the attorney was uncomfortable while filming, she was out of her element. He even said she was "too smart" for the show.
"One thing that I think is important to just get out there, and Kelley will be the first one to admit this, Kelley was not good for the show. Was not comfortable ever, never felt in her element. Was almost like too smart almost for the show. Was just always trying to be two steps ahead almost, always trying to overthink it a little bit. She'll be the first to admit it. And I agree," said Weber. 
Bachelor host Chris Harrison agrees with Weber in that the pilot and Flanagan never found their groove while filming. He thinks they might have a better shot at forming a connection in real life.
"In all seriousness, they had this great chemistry even when they met before the show. The show just wasn't right for them. The show wasn't right for Kelley, and it didn't help them foster that relationship, so maybe, just maybe, his love story is not done," Harrison told Access.
A source says Kelley Flanagan 'fell for' Peter Weber during 'The Bachelor' and was 'hurt' when he sent her home
But just because the show wasn't right for Flanagan doesn't mean that the show didn't work for the attorney. According to an Us Weekly source, Flanagan fell for Weber while filming The Bachelor.
"Kelley really likes Peter and has been into him since the day they met," said the source. "She was genuinely hurt, upset, and confused when she was eliminated."
The source also added that Flanagan really "fell for" Weber and that she "didn't go on The Bachelor to just become an Instagram star."
Why did Weber send Flanagan home in the first place? He says he just had stronger connections with Sluss, Prewett, and Fuller at the time.
"That date that was a three-on-one with her and Hannah Anna and Victoria, I had really felt the relationship really start to take off with Hannah Ann. I remember the letter she had read that day just touched me a lot and I really saw potential. And, you know Victoria, I know there's a lot of opinions about my relationship with her and why I felt strongly for her or whatnot. But the fact of the matter is I did and it was worth it for me to keep fighting in that moment. And with Kelley, I didn't feel like I was necessarily getting, I don't know, just enough," Weber told Viall.
Flanagan and Weber maintain that they're not officially dating, but insiders say otherwise.
Read more: 'The Bachelor: Listen to Your Heart': Savannah Says She 'Had a Hard Time Figuring out What [Julia's] Motivation Was' in Their Confrontation