Source Shares the Alleged Reason JAY-Z and Aaliyah Never Seriously Dated
Before Beyoncé and JAY-Z were crazy in love, it was rumored the rapper had tried to date Aaliyah. There are rumblings that the pair allegedly hung out a few times in a romantic sense back in the early aughts. But nothing really came of it. The reason? Let's discuss here.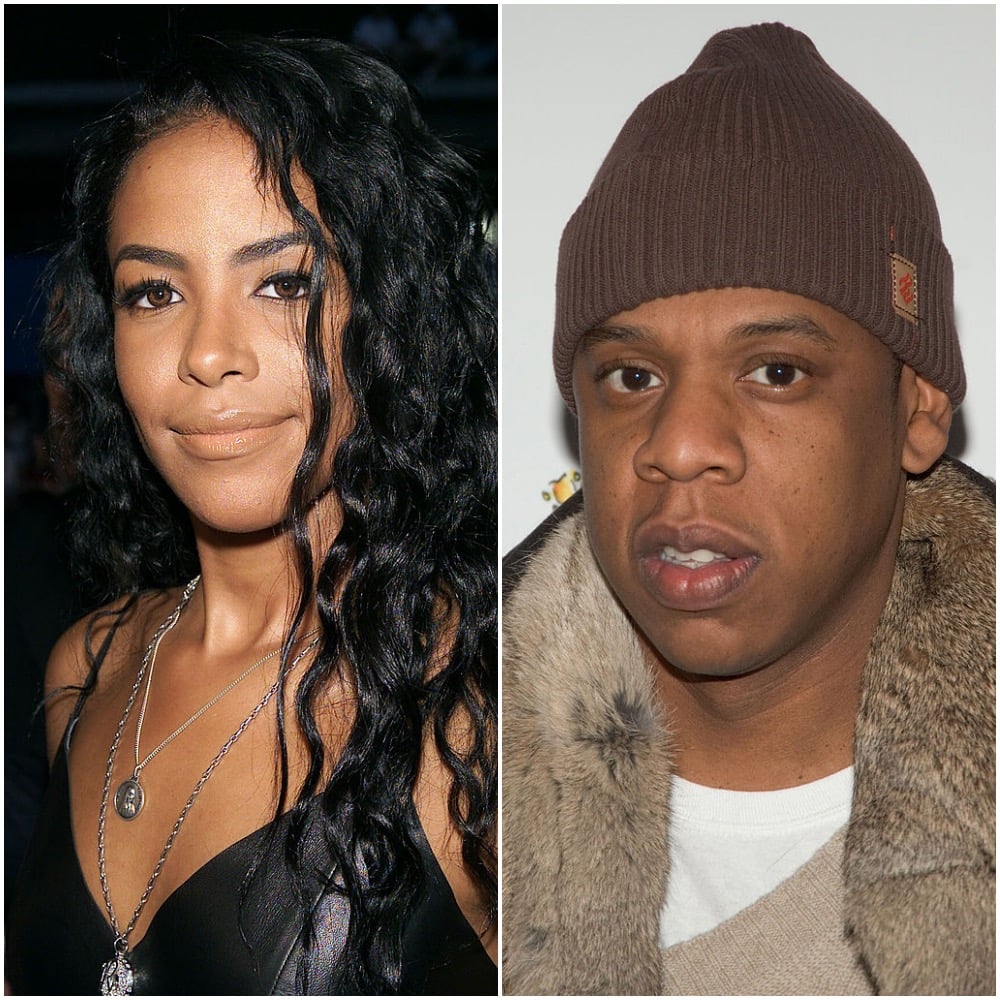 More on JAY-Z and Aaliyah
Aaliyah and JAY-Z were romantically linked in 1999 when they were around 20 and 29, respectively (via The Daily Beast). They were photographed hanging out on a couple of occasions and even hugging each other. But the artists never spoke about one another to the press and did not give any indirect indication that they were interested in each other.
Fans have always expressed interest in seeing where things would have gone had they gotten together. But former Roc-A-Fella producer Choke No Joke suggested in a 2019 appearance on the radio show The Starr Report that it didn't go anywhere because JAY-Z allegedly "wouldn't be public with her and tried to keep that sh*t private."
JAY-Z has never commented on the claim, but it's not necessarily hard to believe considering he and Beyoncé basically kept their entire relationship a secret until they married in 2008. Even now, after nearly two decades of being together, the pair is considered one of the world's most private couples, rarely speaking to the press about their life together.
RELATED: Aaliyah, and 2 Other Celebrities You Forgot Jay-Z Reportedly Dated
Other things that reportedly factored into why Aaliyah and JAY-Z did not seriously date
Choke No Joke also said that JAY-Z's then-business partner Damon Dash, who co-founded Roc-A-Fella records with him and Kareem "Biggs" Burke, "went behind [Jay-Z's] back and hollered at [Aaliyah]."
In a separate interview with Hip-Hop-Motivation, Dash confirmed that JAY-Z had known Aaliyah first and that they had both started to pursue her later.
Despite establishing a rapport with JAY-Z, Aaliyah reportedly began dating Dash in late 1999. They were together until her death in a plane crash in August 2001.
"It was just a situation where Aaliyah was the type of girl that would give you a shot," Dash explained. "She didn't care what people thought or whatever. So, she'll date you and be your friend. You might end up in the friend zone. A lot of times, that's what happened."
"I did not mean to fall in love with Aaliyah, she was just that cool," he added in a November 2019 interview with PageSix. Dash also claimed that he didn't mean to get in the way of anything when it came to her potential romance with JAY-Z. "I did not know Jay was trying to holler at her, but then it just happened like that. He was trying, I was trying. Everybody was trying — he was going hard," he continued.
JAY-Z and Aaliyah were still friends
While things might not have worked out, it seems there were no hard feelings between them. Aaliyah even hung out at the home Dash shared with the "Hard Knock Life" rapper just weeks before she died, according to Rolling Stone. JAY-Z was later seen paying his respects at her funeral along with other mourners including Diddy, Usher, Missy Elliott, Timbaland, and Lil Kim.
RELATED: Did Anyone Survive Aaliyah's Plane Crash? One Victim Reportedly Woke Up and Uttered the Saddest Words Before His Death
"Too good for earth, you are," JAY-Z later said on the remix to Aaliyah's posthumous hit "I Miss You." The song also sees him reflect on some moments he shared with the singer, including a party in the Hamptons and "making up special names for the food [they] ate." The song can be heard now on YouTube.
Read more: Kim Kardashian West Lowkey Wore One of Aaliyah's Most Famous Dresses In Recent Days