Source Shares Why Rihanna and Travis Scott Never Went Public Before His Relationship with Kylie Jenner
Do you remember when Rihanna and Travis Scott were said to be a thing? It was in 2015, just a couple of years before the ASTROWORLD rapper started dating your favorite makeup star.
Neither of them said anything about the rumors at the time, but they were often seen acting like a couple. Whether it was Rihanna publicly supporting his work or Scott cozying up to her at a party, it seemed that something was definitely going on.
Sources fueled the speculation with various reports on their alleged romance. But over time, the pair grew apart, without ever speaking on their situation. Why didn't Rihanna and Travis Scott go public with their rumored romance?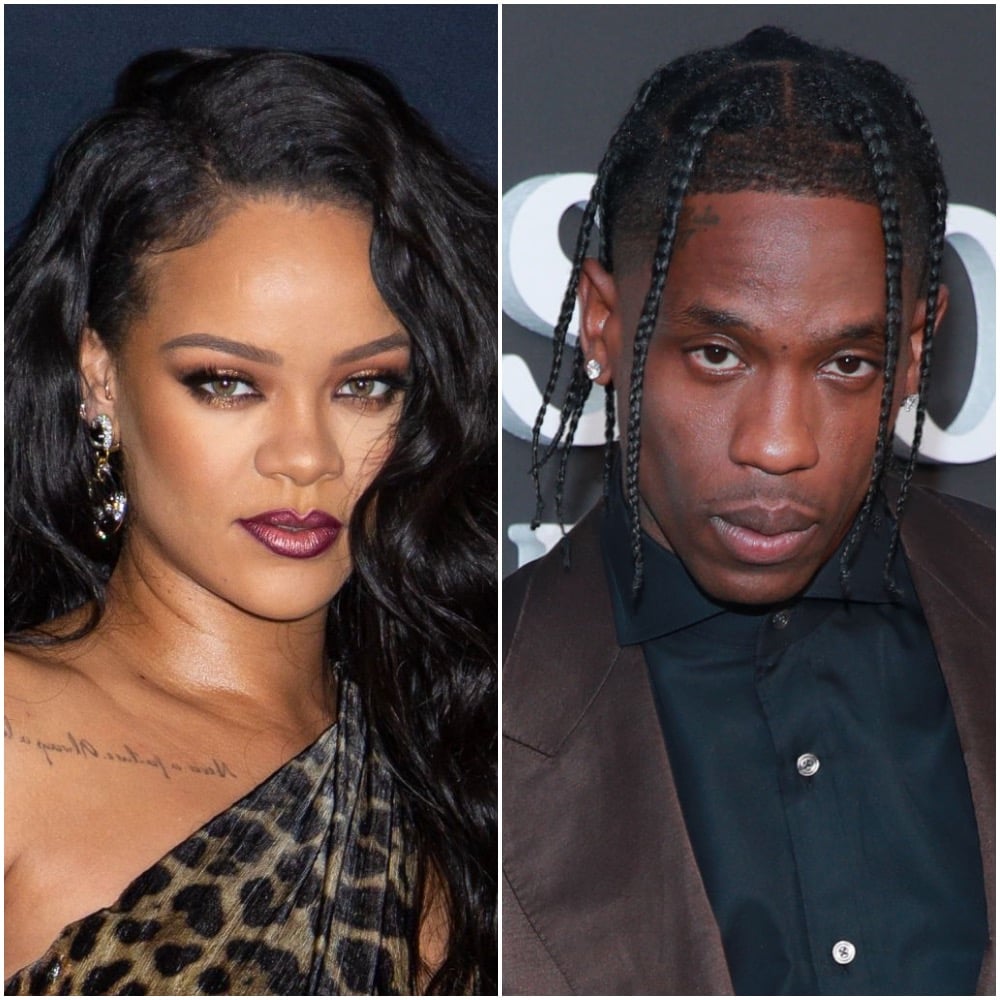 Inside Rihanna and Travis Scott's rumored relationship
The artists first crossed paths in 2013 and went on to collaborate on Rihanna's "B*tch Better Have My Money," which came out in July 2015.
Several news outlets — from Us Weekly to Complex — floated dating rumors after Rihanna and Travis Scott were spotted together on several occasions during New York Fashion Week in September 2015. After the outings, a source revealed to Entertainment Tonight that they had started dating a month earlier.
"Travis and Rihanna are dating, officially. It's already very serious. He's very into her," added an E! News source. Echoing that, a second source said, "Travis is completely her type and they share the same interest."
For her part, a source said: "Rihanna likes Travis a lot and hopes it develops into something more. All of her friends think he is gonna be the keeper."
Although they refused to comment on the rumors, Complex reported in December 2015 that Scott had called Rihanna his "muse" and showed "a soft spot" for her in an interview.
The artists were allegedly upset about their rumored romance being made public
Lawrence Schlossman, who used to work at Complex, spoke on the Throwing Fits podcast in an interview published on May 26 and claimed that Scott wasn't happy about their romance getting out.
"I broke the news about him and Rihanna, which they told me not to do," said Schlossman. (via Us Weekly). "Apparently, what [Complex editor Joe] LaPuma, our boy Joe The Puma, told me was that it hurt Complex's relationship with Travis. This was in 2015/16 I wrote this. But apparently, for the next couple of years, he would complain about that."
"It's not because he's like, 'Don't tell anyone I'm smashing Rihanna.' It's because Rihanna's like, 'Don't tell anyone that I'm smashing Travis Scott, please." [It's] obviously embarrassing as f*ck," he continued.
RELATED: Who Has Rihanna Dated?
Rihanna and Travis Scott later went separate ways
It is unclear what made them grow apart, but reports have alleged that they were ultimately too different. Sources told Urban Islandz that Rihanna allegedly felt the "SICKO MODE" rapper was too needy while HollywoodLife insiders said Travis Scott had an issue with "[Rihanna's] partying ways and how wild she was."
It appears that it wasn't a messy thing, though, as the two worked alongside one another on Rihanna's ANTI tour. The tour ran through 2016 without any mention of drama between the former collaborators.
RELATED: The Real Reason Rihanna's Album Is Taking So Long
Scott later started a highly-publicized relationship with makeup mogul Kylie Jenner, which lasted from April 2017 to September 2019 and produced a daughter, Stormi Webster.
Meanwhile, Rihanna went on to Saudi businessman Hassan Jameel. The pair split earlier in 2020 after nearly three years together.