'South Park' Fans Defend Lil Nas X With Reminders of The Movie
Few celebrities can get people talking as much as Lil Nas X can. The "Old Town Road" hitmaker most recently became a trending topic over his devil-themed "Montero (Call Me By Your Name)" music video and devil-themed shoe collaboration, which were met with plenty of criticism. But some people didn't see the problem, claiming there has been far worse Satan imagery, like in South Park: Bigger, Longer & Uncut.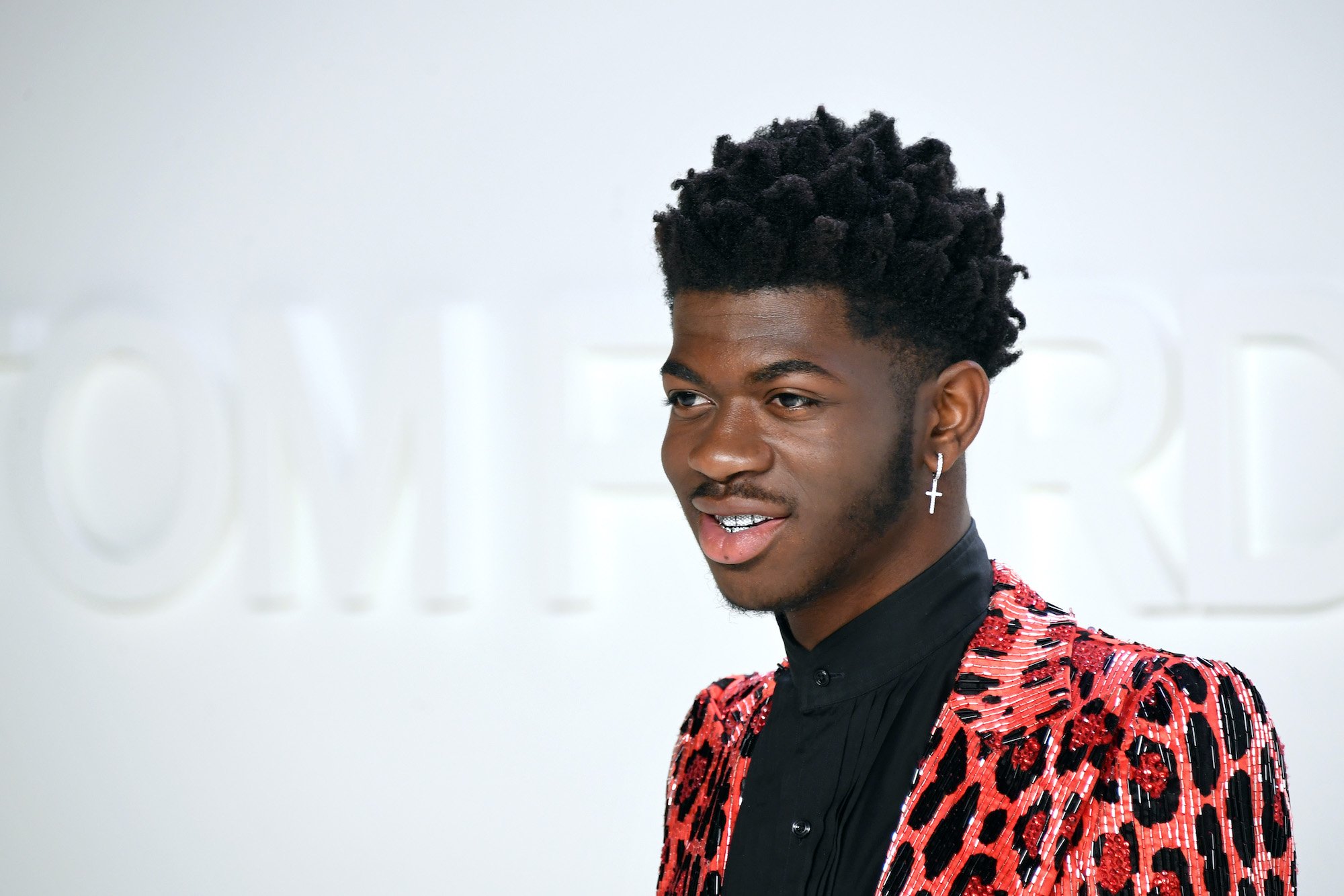 Lil Nas X's new video was the start of the controvery
For anyone who missed it, all of this started on March 26, when Lil Nas X released the video for "Montero (Call Me By Your Name)," where he at one point takes a stripper pole to hell and dances with the devil before killing him .
The release of the video, which has since earned over 80 million views on YouTube, coincided with his "Satan Shoe" collaboration with creative company MSCHF. The controversial sneakers are inscribed with "666" and have an air bubble containing a drop of blood.
Both have earned Lil Nas X criticism from everyone from certain fans to politicians and religious leaders. As Vox notes, many have called him a bad influence, especially on his young fans. But the "Panini" rapper has remained unbothered by the backlash, as evidenced by certain messages on his Twitter.
RELATED: Where To Buy Lil Nas X's Unofficial 'Satan' Nikes
Related post url: 
Showbiz Cheat Sheet reached out to representatives for Lil Nas X for further comment on the backlash but did not hear back by the time of publication.
He's got plenty of people defending him, though
As the conversations around those projects continue, many people have rallied behind Lil Nas X, pointing out his right to create any way he wants and praising his expression of queerness in the music video.
There were also some who were reminded of the 1999 South Park movie, which depicts a romantic relationship between Satan and the recently-deceased Saddam Hussein, assuring critics worried about the impact of the music video that they turned out fine.
"Y'all worried about Lil Nas X giving the devil a lap dance? When I was 12, I witnessed the devil in a gay relationship w/ Saddam Hussein. Your children will be fine," comedian Nazeer Art'aud tweeted, earning over 100,000 likes.
"This has got to be the realist sh*t I've read all week," one person said in response.
"Can confirm," another person said. "Watched it in 5th grade against my parents wishes. I'm a fairly well-adjusted adult now."
But at the same time, people argued the situations are not the same.
"These new kids aren't the same. They might not be alright like we were lol," one person said.
Another posited that anyone who had watched the South Park movie as a kid probably hadn't understood the material, as it was created for adult audiences.
Lil Nas X hasn't weighed in on any of that as of writing, but he did tweet amid the controversy that he would love to see a South Park episode centered around the drama. While there are certainly people who would love to see it, we get the feeling that likely wouldn't go over well with some either.