'Southern Charm': Alex Rodriguez Made Madison LeCroy Sign an NDA, Reveals Shep Rose
All bets were off during the Southern Charm Season 7 reunion when Craig Conover and Austen Kroll figuratively dragged Alex Rodriguez into the room.
Madison LeCroy and Kroll were at the center of the drama during the latest reunion. However, Conover who appeared to be a little too overserved, inserted himself into the dispute, ferociously protective of Kroll. In a heated moment, Conover snarled at LeCroy that she was exchanging messages with a famous retired MLB player who was married. Now Shep Rose reveals that Rodriguez tried to protect himself from being brought up in public, by making LeCroy sign an NDA about their exchange.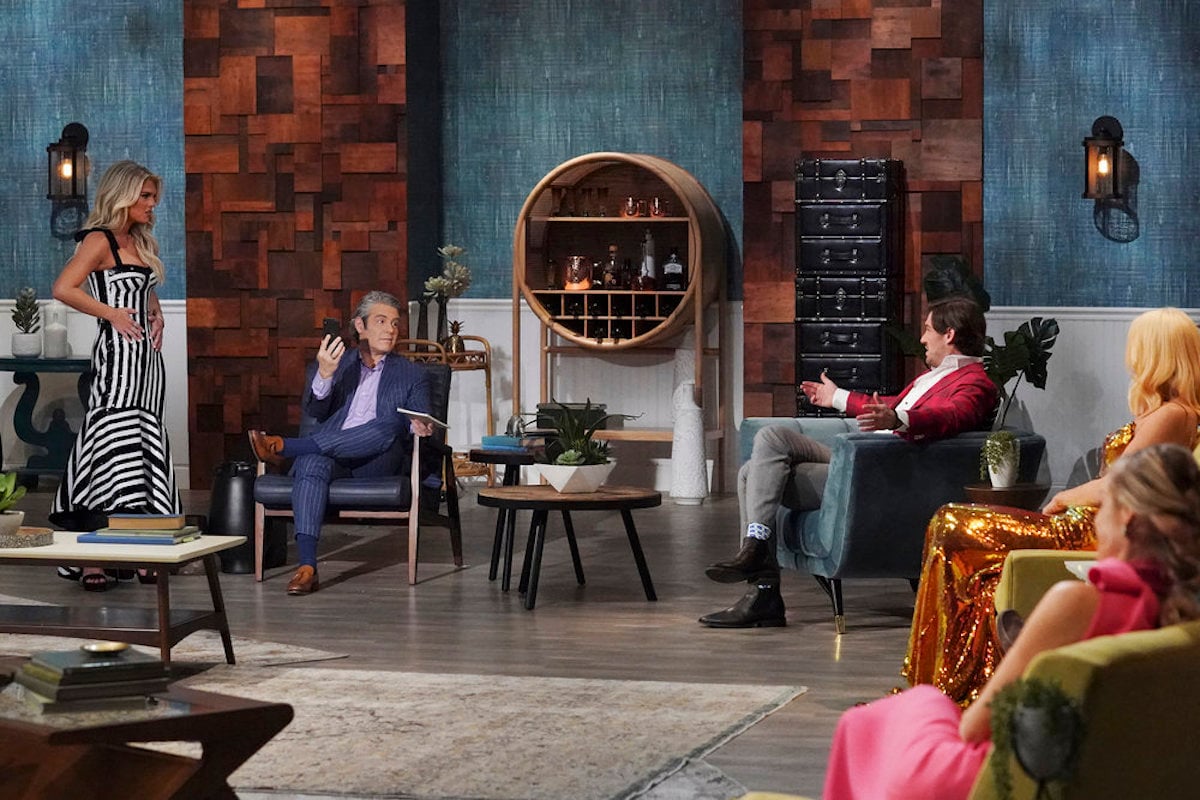 Madison LeCroy signed an NDA, according to Shep Rose
Conover added that LeCroy flew to Miami to f**k the unnamed famous married ballplayer. "I know that there was, like, an NDA signed, which doesn't seem to mean anything anymore, not worth the price of the paper they're printed on," Rose told US Weekly.
"It's crazy and, you know, mixed emotions about it because I think our show started as fairly normal, humble people … your average small-town, Southern people," Rose continued. "And now it's like, you know, DMing baseball stars and stuff and it's all good. It's not anybody's fault, but it's turned into something a little more cheesy than I would've liked, but that was bound to happen."
"Things got out of control on that reunion. Craig [Conover] was not happy and was shot out of a cannon and the accusations started to fly,"  Rose added.
Shep Rose stayed out of the drama during the season 7 reunion
Rose assumed a new role during the latest reunion. Instead of being the topic of conversation or in the fray, he managed to leave unscathed.
"[Reunions] can be so incendiary," he shared on the Reality Life with Kate Casey podcast. "I was just like OK, say what you need to say, but I don't know. I had a nice season last year. And I was like, don't blow it at the reunion."
"Don't say anything stupid because unfortunately the audience remembers the last thing you did," he said. "I mean, they forget your transgressions quite easily, from one episode to the next. One season to the next. I would rather have a bad four episodes in the beginning of a season than poor ones in the end."
Rose said the key to the show is remaining authentic, which is the advice he shared with LeCroy. "I don't have a problem with filming with her," he told US Weekly. "I've told her — maybe she took my advice, [it's] doubtful — but I was like, 'Madison, if you just kind of own your outrageousness, I would watch that. I would watch that on its own merits, but you got to own it. It's crazy to me, but it's funny and compelling.'​ So maybe she took my advice, but maybe she just can't help herself."