'Southern Charm': Are JD and Elizabeth Madison Still Together?
John David "JD" Madison and his wife Elizabeth were constant fixtures on Southern Charm until after season 4 when the Madisons and friend Thomas Ravenel were both booted from the series.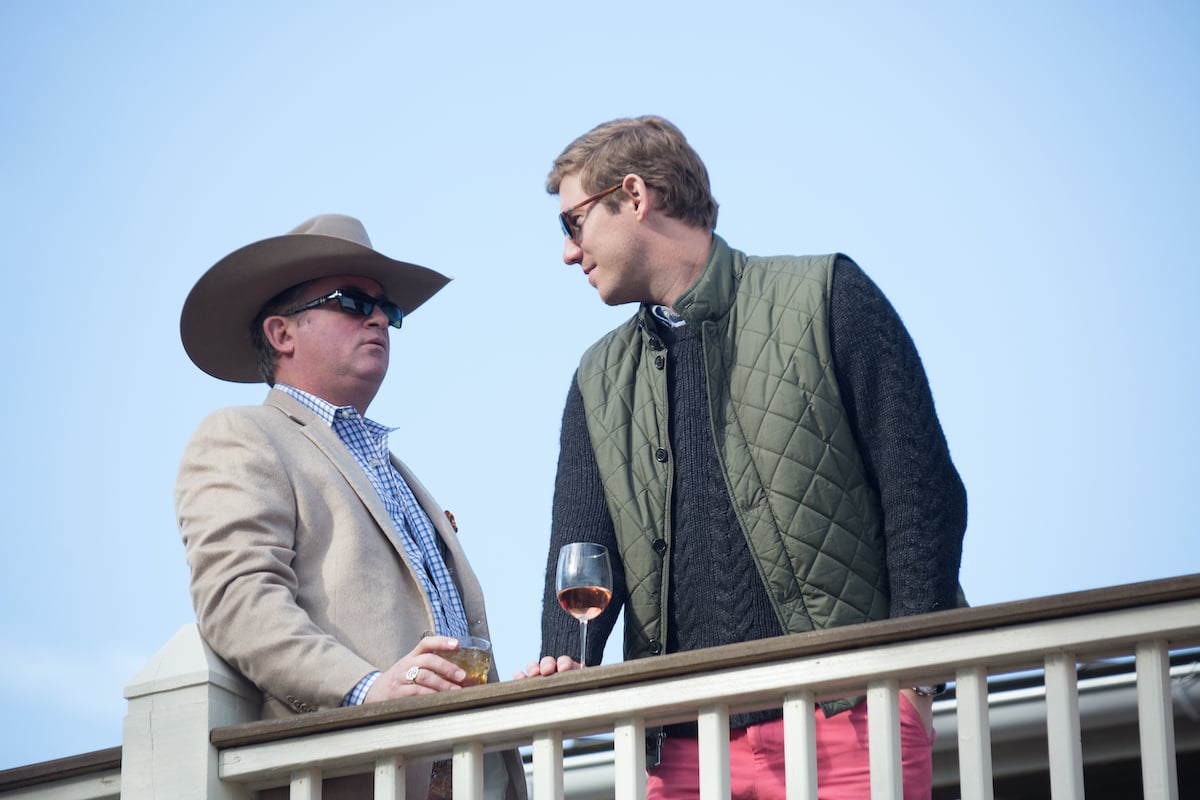 The Madisons, who seemed to be the perfect couple, suddenly split. While they were never on the main cast roster, their storyline blew up when season 4 began with the reveal that they were separated.
The women on the series sided with Elizabeth Madison and lashed out at JD Madison. But when the couple arrived at Cameran Eubanks' baby shower together, some cast members were confused and even hurt.
Elizabeth Madison told the women, especially Naomie Olindo who really had her back, to mind their own business. The reason for the split was that JD Madison cheated so the cast couldn't figure out why she would return to him.
Are JD and Elizabeth Madison together today?
The Madisons quietly left the show once Ravenel was no longer going to appear because JD Madison was mainly linked to the series through Ravenel. JD Madison later faced allegations of sexual assault, which ultimately were found to be untrue.
So did the couple remain separated? JD Madison tweeted a photo of the couple together in September 2020. In Jan. 2020 someone else commented on another photo of the couple. "Nice profile picture! I hope you and Elizabeth are doing well!" the person wrote. JD Madison replied, "Doing very well. Thanks for the support. We are blessed and forever thankful for it." Whether the couple is happily co-parenting while separated or are back together is unclear.
The couple appeared to remain friendly during their separation on the show. But JD Madison told Bravo the couple had drifted apart. "Over the last few years, whether it was from lifestyle differences, demanding work hours, high levels of stress, or the demands of marriage, we had grown apart," he wrote.
Does JD Madison still own Gentry?
JD Madison owned Gentry, a company that included a bourbon and hospitality arm. The bourbon business appears to still be viable as Gentry Bourbon is currently being sold at local liquor stores in Charleston. The bourbon is also available at local restaurants. Bourbon fans can also still purchase the company merchandise too.
However, the hospitality arm of the business has folded. The Gentry Bar and Lounge and Gentry Hotel both closed long before the pandemic hit. JD Madison allegedly stopped paying rent on the bar space. "It is no secret that doing business on King Street has become difficult for the tenants due to astronomical rent and tight terms," JD Madison shared in an email to Charleston City Paper in 2017. "On the flipside, it is a great time to own property on King Street." He vowed to find another location for the bar. It never re-opened.