'Southern Charm': Ashley Jacobs is Pregnant and Married
Southern Charm star Ashley Jacobs recently dropped a big bombshell — not only is she married to Mike Appel, but she's also pregnant. This is a big and joyous turnaround for Jacobs, who was last in the news following her explosive relationship with Thomas Ravenel on Southern Charm. Here's everything we know about Jacobs' and Appel's pregnancy and marriage. 
Ashley Jacobs announces she's pregnant and married
Southern Charm star Ashley Jacobs went through a lot of ups and downs while filming on the show alongside then-boyfriend Thomas Ravenel. Now, Jacobs is married to Mike Appel, owner of Related Garments and creative agency Nnovate. And to top that off, Jacobs is pregnant.  
"We're having a baby! It's wild how the universe works – our first child together is due the same day we met, two years ago!" the pair told People. They have confirmed that they will be having a baby boy. 
The pair originally planned a "babymoon" to Kauai, Hawaii, to celebrate Jacobs' pregnancy. They decided to get married, and essentially turned the trip into their honeymoon getaway. 
"We are over the moon to be on this adventure together, as newlyweds," Jacobs told People. 
"My favorite place to vacation is anyplace with you! And the @koakearesort isn't too bad either. Thankful for the one on one time we've gotten to spend as newlyweds before baby boy arrives. Until we meet again, Kauai," Jacobs captioned an Instagram photo of her and Appel on their getaway.
Jacobs also shared a photo of herself in her swimwear while on vacation, joking that she likes to freak people out when they congratulate her on her pregnancy. 
"Lately when people congratulate me I like to say, 'For what?!' And then watch them freak out a little!" she captioned the photo.
How did the 'Southern Charm' star meet her husband?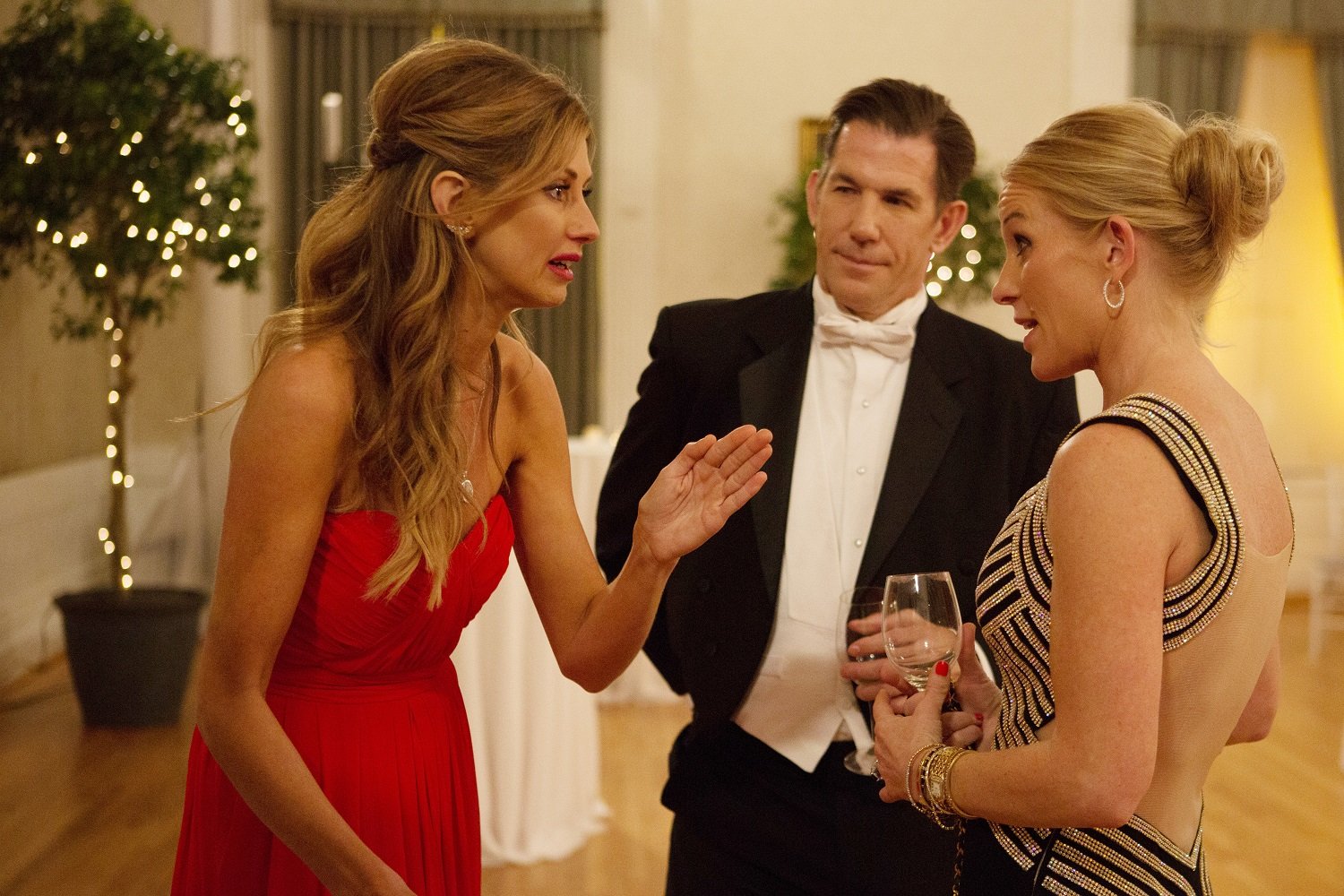 Southern Charm star Ashley Jacobs first met Mike Appel during a rooftop party in Santa Barbara, California. She was taking a photo when Appel asked her if she'd like a photo of herself. 
"I was taking a picture of the ocean sunset when Mike kindly interrupted and asked, 'Would you like me to get a picture with you in it?'" Jacobs told People. 
"We sparked up a conversation after that. Mike is from Los Angeles and he asked, 'Do you ever come to L.A.?'" she added. 
"I thought to myself, 'No,' but responded with, 'Not that often.' I then reminded myself I previously dated someone who lived in South Carolina, so L.A. is nothing in terms of distance."
A year and a half later, the two decided to get engaged.
'Southern Charm' star Ashley Jacobs was divisive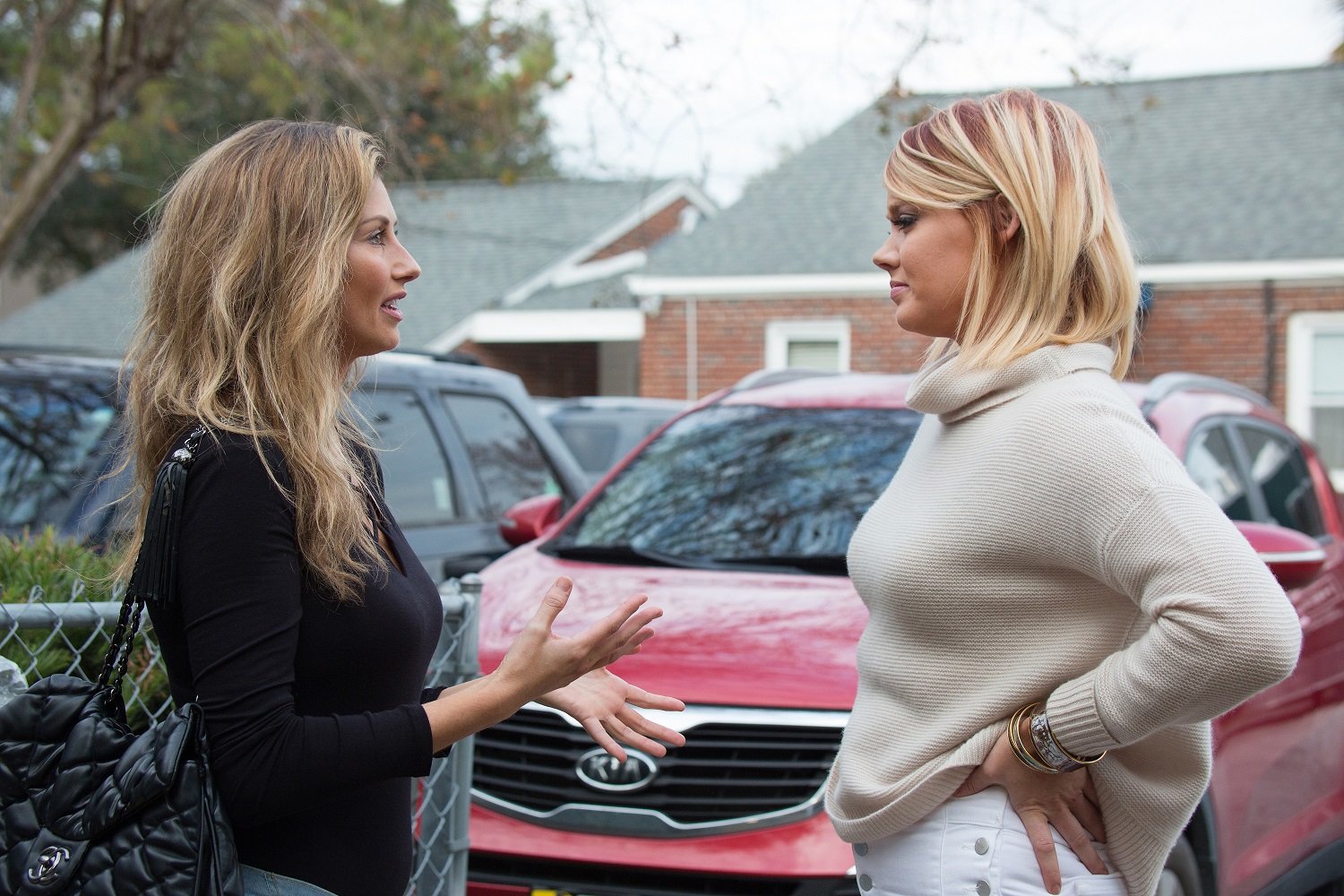 Southern Charm was rocked by drama when Ashley Jacobs and Thomas Ravenel were dating. Ravenel and his ex, Kathryn Dennis, were often at odds, especially when it came to custody of their children. 
Ashley Jacobs was often dragged into the surrounding drama, and participated in it herself, as she and Dennis butted heads on multiple occasions. 
"That was really difficult. That's not normal. Then you add custody, and then you're adding children, you're adding the show, and two people in a relationship just trying, you know? We were still trying to figure it out. It wasn't meant to be," she told Entertainment Tonight.