'Southern Charm': Austen Kroll Breaks Down and Tells Madison LeCroy, 'You Are a Monster'
Austen Kroll got to his breaking point during the second part of the Southern Charm reunion, becoming tearful as he realized Madison LeCroy never truly cared about him.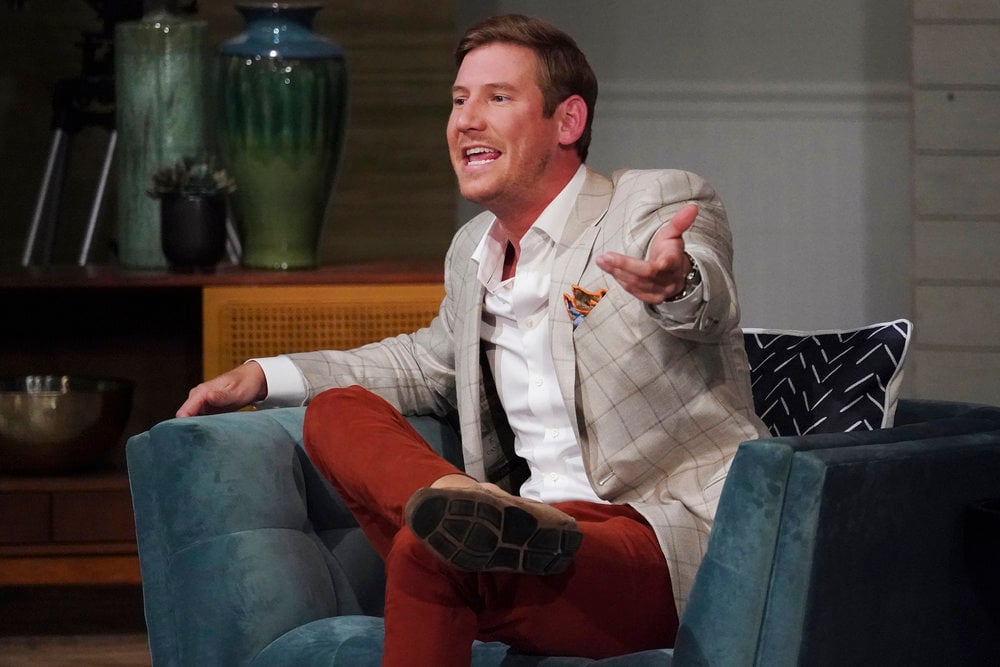 The reunion turned into a smack fest between LeCroy, Kroll, but also Craig Conover who made angry comments whenever LeCroy was brought up during the reunion. But after several minutes of batting around insults, Kroll became exhausted and close to tears. "Before you know last night I didn't watch these episodes," Kroll admitted during the reunion.
"And Shep [Rose] looked at me in the face and said, 'You have to watch this,'" Kroll recounted. "And my heart just broke over and over and over again."
Austen Kroll says he finally saw what his friends saw
Host Andy Cohen wondered what Kroll saw that hurt him. "I saw what all my friends had been telling me for years," he continued as producers split the screen, showing Kroll, Shep Rose, and LeCroy's simultaneous reactions. "That she does not f**king care about me. And she never f**king has.
Producers flashed back to moments throughout the season when LeCroy bashed Kroll. She told her mother she had lost her appetite when Kroll's name came up in conversation. LeCroy also referred to Kroll as a f**king b*tch during her party on Capers Island.
When producers returned to the reunion, Kroll was close to tears, getting choked up as he spoke. "How she treats me and talks about me is so … f**king bad," he stammered. Cohen looks stunned as the group finally falls silent.
Austen Kroll says Madison LeCroy is a 'monster'
At a loss for words, Kroll just makes a hand gesture and looks like he is ready to burst into tears. "I am f**king done," Kroll said directly to LeCroy. "I'm f**king done with this human. She is … I can't even look at you. You are like a monster to me."
"If you didn't have a son your heart would be nonexistent," he continued. "And you know it." LeCroy finally speaks, telling Kroll he's a "great actor."
"You're a monster," he said again, putting his face in his hands. "You are a f**king monster."
Austen Kroll and Madison LeCroy shared what they learned this season
By the time the reunion was ready to wrap, Kroll composed himself and shared what he learned this season. "I guess what I learned is to re-take control of my own happiness and my own narrative," he said. "And that is what I'm taking from this moving forward. Onwards and upwards."
Cohen then wondered if Kroll and LeCroy will end their pattern of fighting and getting back together. "Are you going to get out of this co-dependent toxic cycle," Cohen asked LeCroy and Kroll. Kroll said, "Yes."
"Personally I have learned a lot," LeCroy said. "I feel like now I know my worth. And what I deserve in a relationship. I'm glad that now I am done with this. And I'm gonna move forward." Cohen admitted he wasn't entirely convinced Kroll and LeCroy were over.